5 Things to consider for the perfect yacht booking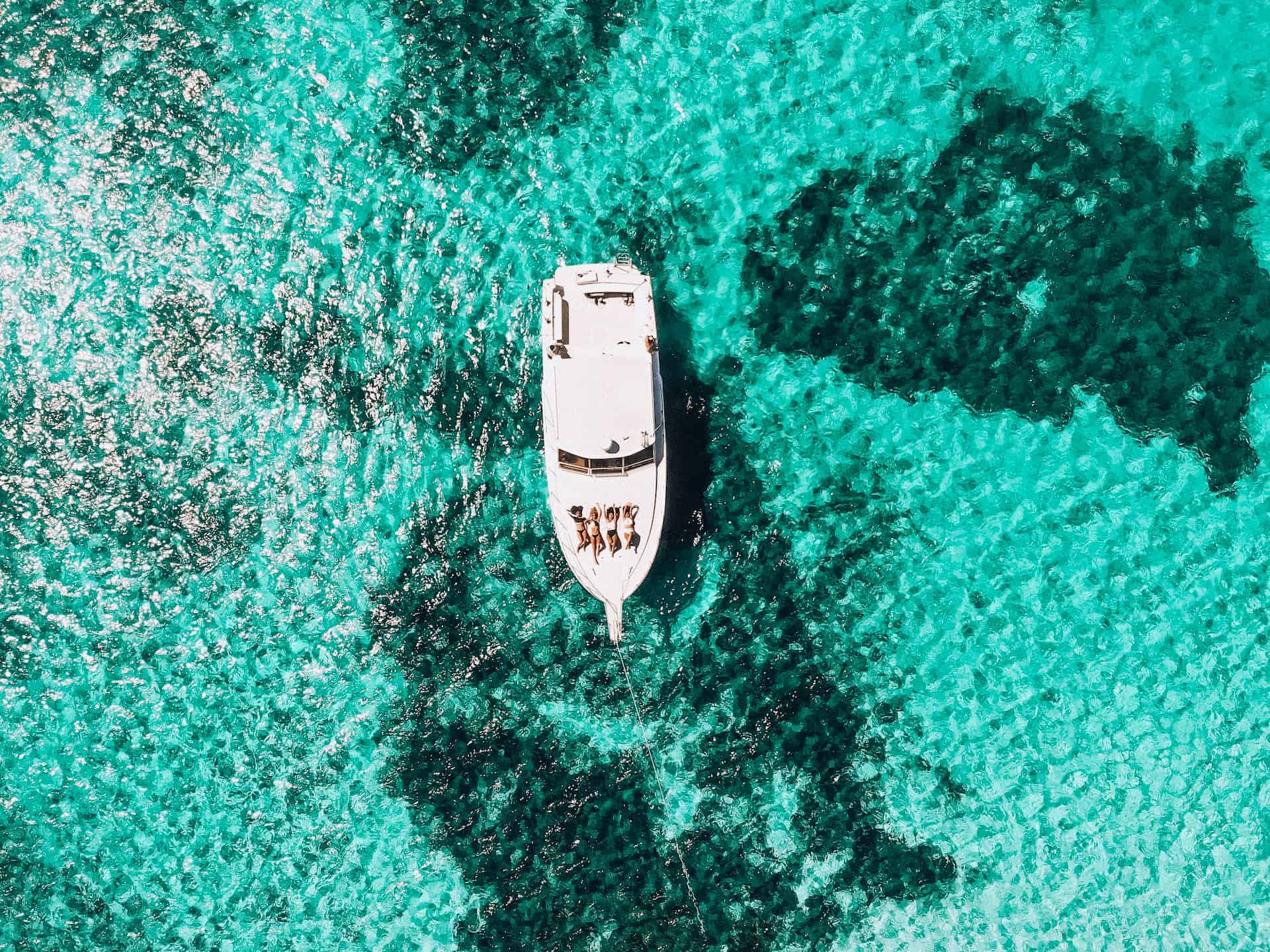 If you're planning a luxurious getaway, booking a yacht is the ultimate way to experience the open sea.
From islands to soaking up the sun on the deck, a yacht charter offers a unique and unforgettable experience. However, with so many options available, it's essential to consider several factors before booking to ensure a perfect private yacht charter.
In this article, we'll explore six things you should consider when booking a yacht to make the most of your luxurious escape on the open water.
1. Choosing the Right Yacht Charter
Choosing the right yacht is one of the most important decisions to make when planning a luxurious getaway. Here are some things you should consider.
Size
The size of the yacht is a crucial factor to consider when booking. Yachts come in different sizes, ranging from small yachts that can accommodate a few guests to larger yachts that can accommodate large groups. The size of the yacht you choose will depend on the number of guests you're travelling with, as well as your budget.
Features
Yachts come equipped with various features and amenities to enhance your onboard experience. Some yachts come with state-of-the-art entertainment systems, while others have Jacuzzis, swimming pools, and sun decks for lounging in the sun. It is also not uncommon for yachts to accommodate fishing poles, water sports and catering — simply ask your captain in advance.
2. Types of Yacht Charters Available
Bob Marine offers two luxurious yachts for charter – the Golden Ocean and Sardinia.
Each private yacht has unique features and amenities that cater to different preferences, making it important to choose the right yacht for your preferred experience. Both are motor yachts with yearly maintenance conducted by the owners themselves, ensuring the perfect yacht charter experience.
Sardinia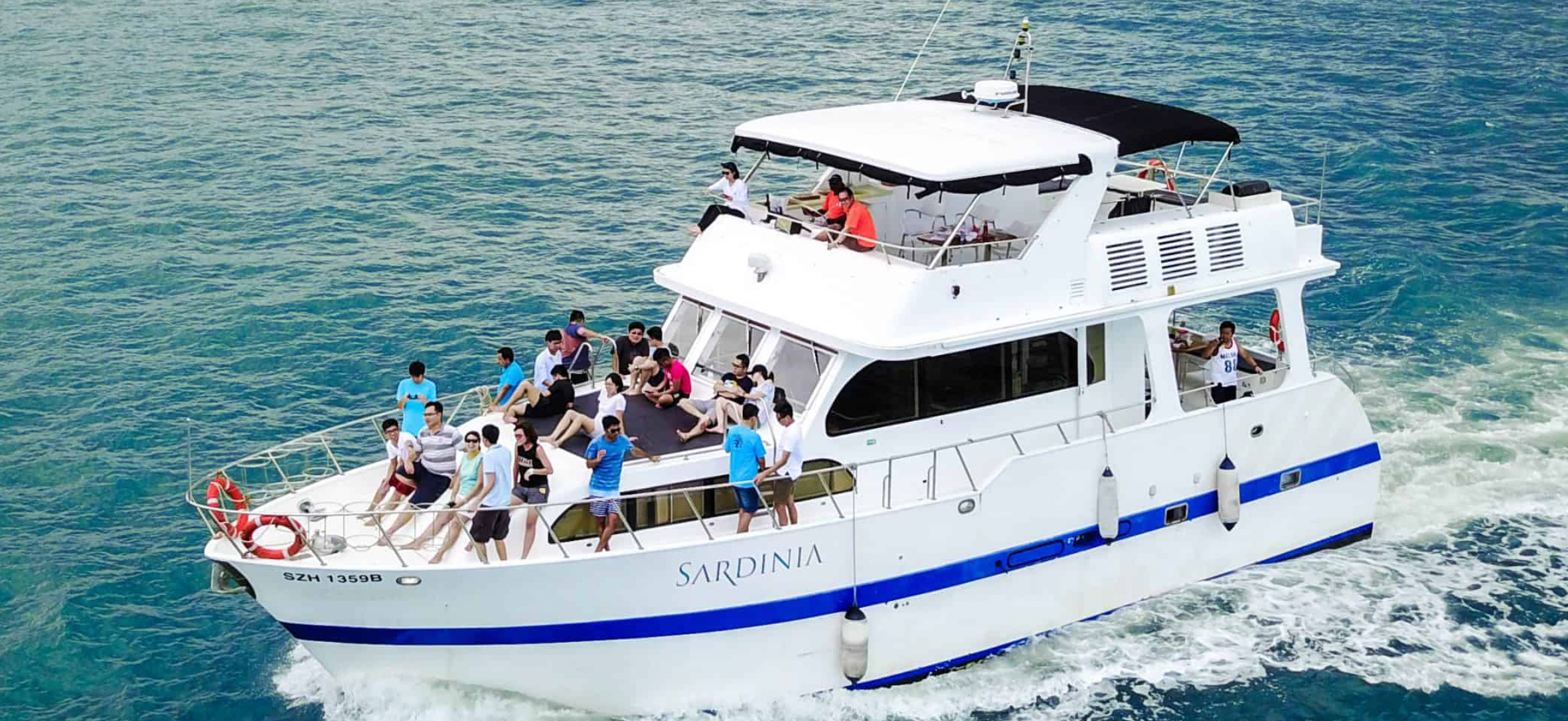 The Sardinia is a stunning 57ft yacht that's perfect for a romantic getaway or a small group of friends. It can accommodate up to 37 guests and features three decks and one bathroom. The yacht is equipped with a spacious lounge area, a sun deck, and a kitchen. The Sardinia is ideal for those looking for a cosy and intimate yacht experience.
Golden Ocean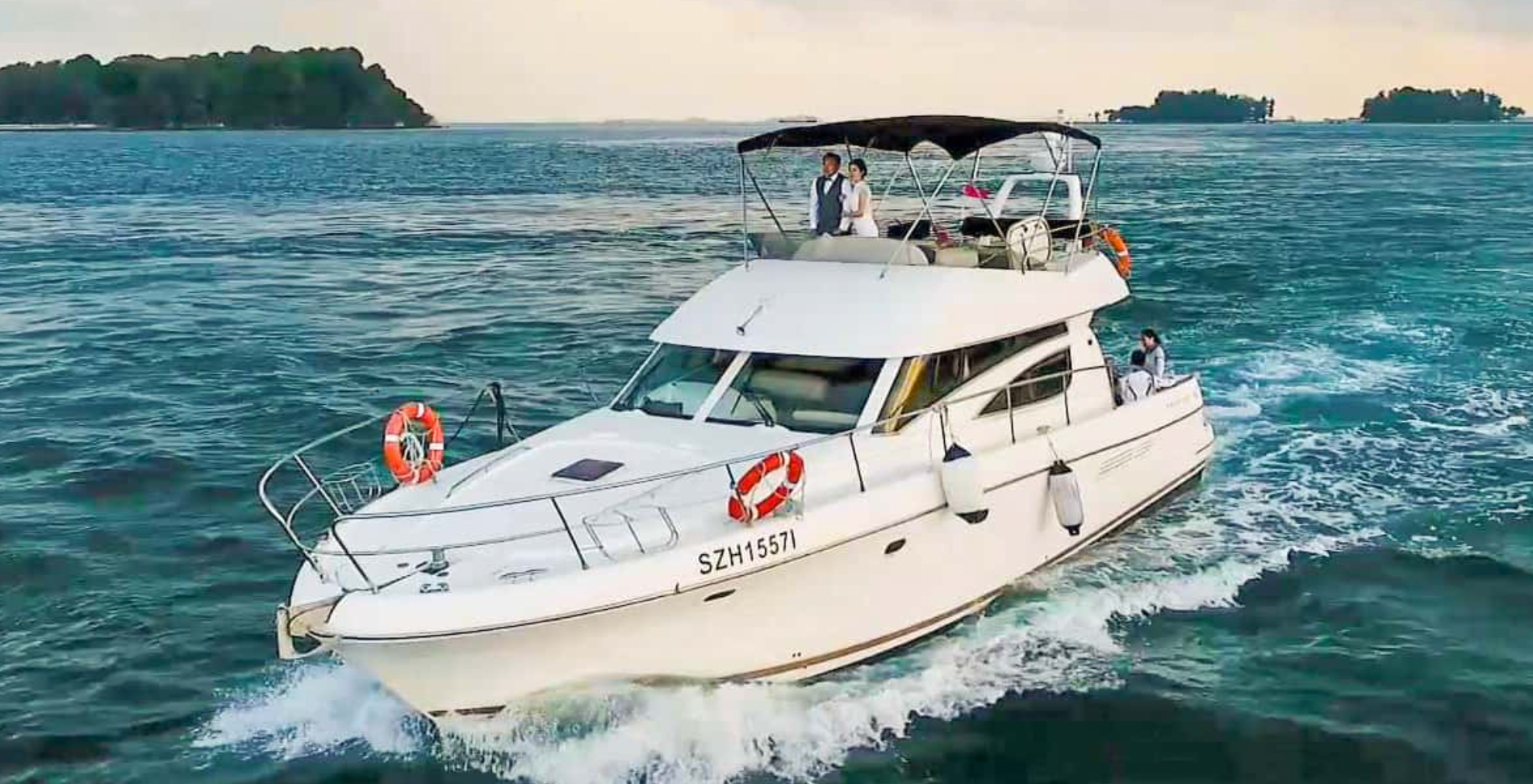 The Golden Ocean is a luxurious 47ft Jeanneau Prestige yacht that can accommodate up to 18 guests in a fully air-conditioned saloon deck and spacious lounge area on the top deck. The yacht features timeless styling and beautiful furnishings throughout the living areas, creating an elegant and comfortable atmosphere. The Golden Ocean is also equipped with a crew of one captain and one crew member to ensure a relaxed luxury yacht experience.
Below are additional yachts Bob Marine does not charter, however, they are often popular with renters. A yacht charter company should have good reviews and prompt communication.
Catamaran
Catamarans are multi-hulled vessels that offer a stable and spacious platform for exploring the open water. They are ideal for those who prefer a more stable and comfortable ride, as well as those who enjoy water sports and activities. At Bob Marine, we offer catamarans that can accommodate up to 40 guests, making them ideal for larger groups and families.
Sailing Yachts
Sail yachts are vessels that rely on wind power to move through the water, providing a unique and eco-friendly experience. They offer a slower and more relaxed pace, making them ideal for those who want to take in the sights and sounds of the open water. Sailing skills are often required.
3. Costs Involved in Yacht Bookings
Booking a yacht can be a luxurious and unforgettable experience, but it's important to consider the costs involved before making a decision. The cost of a yacht rental depends on several factors, including the size and type of yacht, the duration of the charter, and the location of the charter.
Size and Type of Yacht
The size and type of yacht you choose will have a significant impact on the cost of the charter. More luxurious mega yachts typically come with a much higher price tag than smaller and less luxurious yachts. Additionally, the type of yacht you choose, such as a catamaran, sail yacht, or motor yacht, can also affect the cost of the charter.
Duration of the Charter
The duration of the charter is another factor that affects the cost of booking a yacht. Generally, the longer the charter, the higher the cost. Some yacht charters may offer discounts for longer charters, while others may charge a premium for shorter charters.
Location of the Charter
The location of the charter can also affect the cost of booking a yacht. Yacht charters in popular destinations, such as the Mediterranean or the Caribbean, may be more expensive than those in less popular destinations. Additionally, the time of year can also affect the cost of the charter, with peak-season charters typically more expensive than off-season charters.
4. Tips for Making the Most of Your Time on a Yacht
Here are some tips to help you get the most out of your yacht charter:
Discuss Your Plans
Before you embark on your yacht charter, it's important to plan your itinerary. Discuss your preferred activities with your yacht crew, and work together to create a customized itinerary that suits your preferences. This can help ensure that you make the most of your time on the water and don't miss out on any must-see sights or activities.
Pack Appropriately
When packing for your yacht charter, it's important to consider the weather, activities, and environment you'll be in. Pack lightweight, breathable clothing for warmer weather, and bring warmer layers for cooler evenings. Additionally, pack appropriate footwear for water activities and bring a hat and sunscreen to protect yourself from the sun.
Stay Hydrated
Staying hydrated is essential when spending time on the water. Bring plenty of water and other non-alcoholic beverages on board to stay hydrated throughout your yacht charter. Though our crew will make an effort to ensure that there is enough water for everyone, it is important to bring extra just in case.
Relax and Unwind
One of the best things about a yacht charter is the opportunity to relax and unwind. Take advantage of the luxurious amenities on board, such as sun decks and lounge areas, and enjoy the stunning views and peaceful atmosphere of the open water.
Try Something New
Yacht charters offer a unique opportunity to try new activities and experiences. Consider trying water sports, such as snorkelling or scuba diving, or exploring secluded coves and bays. Don't be afraid to step out of your comfort zone and try something new.
5. Safety and Security Guidelines for Booking a Yacht
During your yacht charter, it's important to follow the instructions of the crew at all times. This includes following safety procedures, as well as respecting the crew's authority and expertise. When on board the yacht, be aware of your surroundings and take precautions to ensure your safety. Avoid walking on wet or slippery surfaces, and be careful when engaging in water sports or other activities.
When on board the yacht, it's important to secure your valuables to prevent theft or loss. Keep valuables in a secure location, such as a safe or lockbox, and avoid leaving them unattended. Bob Marine yachts often have a locked room/safe available for you to store your items.
Closing Thoughts
In conclusion, booking a yacht charter is an excellent way to experience the open water in a luxurious style. When booking a yacht, it's important to consider the right size, features, and type of yacht for your preferences. Additionally, you should also consider the costs involved, plan your itinerary, and follow safety guidelines to ensure a safe and enjoyable yacht experience.
So, whether you're looking for a romantic getaway or a family vacation, a yacht charter with Bob Marine is the perfect way to experience the open water in style. Contact us today to learn more about our yacht charters and start planning your ultimate yacht adventure.