6 Interesting Places In Singapore for Family Outings & Outdoor Activities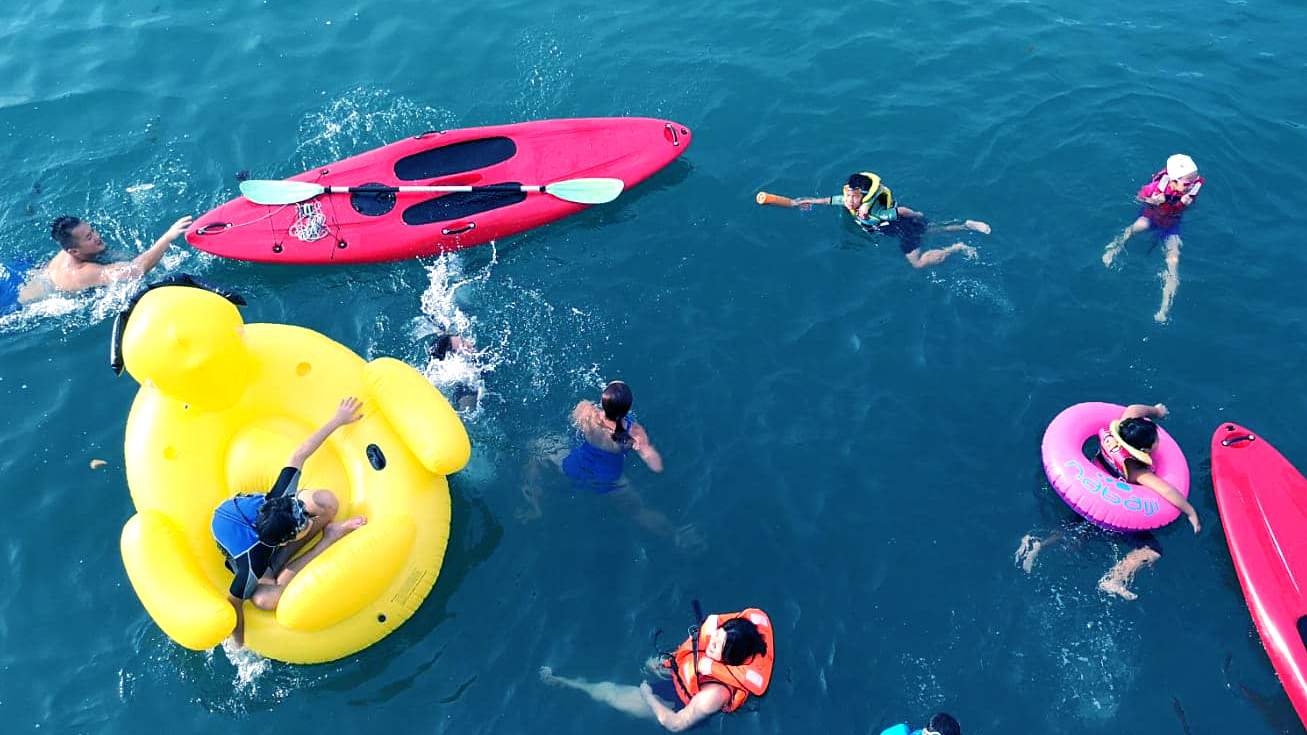 Family bonding is a time that the whole family looks forward to, no matter parent, child or sibling. To some families, these times are rare and may not come as often as they like to, so it's natural that you would want to spend a day with your loved ones to the fullest.
The problem is, there are only so many family outdoor activities in Singapore you can visit until you exhaust all the available options.
How can you make family bonding day interesting and fun for everyone?
Well, fret not, because there are so many hidden gems spread across the whole island. Let's take a look at some of the places you can go to that will have your loved ones saying…
'when can we go out next?'
Let's go!
Admire Art @ The Parkview Museum
When we think of 'family outings', some of us may want to make our family outings educational and fun at the same time. That's why so many museums in Singapore are popular among families, no?
The Parkview Museum is a contemporary museum located in the heart of Bugis, an area already known very well for its rich history and culture. This museum is located in one of Singapore's most famous buildings, Parkview Square.
Each exhibit is filled with gorgeous art with so much Instagram-worthy charm that it's a shame if you don't go!
Best of all? The museum's exhibits specialises in contemporary art, dedicated to 'spreading the joy of art to a wider community' as stated on their own website.
Opening hours: 12pm-7pm on Monday to Saturday, closed on Sunday.
Address: 600 North Bridge Rd, Level 3 Parkview Square, Singapore 188778
Cool Off @ Wild Wild Wet
Back in the early 2000s, Wild Wild Wet was a staple for many family gatherings, giving joy and laughter to everyone who visited the park. You may remember splashing around in all kinds of pools with your loved ones back in the day!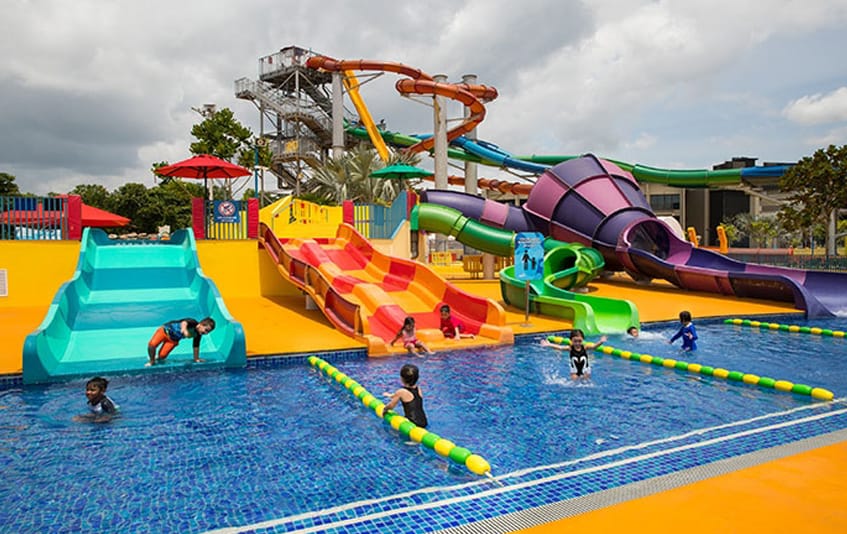 What's more, it's a perfect solution to cooling off on a hot, sunny day, which we all have to face on an almost daily basis on our sunny island. Just remember to put on the sunblock!
Why not share the memory with your younger ones now?
Wild Wild Wet has undergone renovation, doubling the size of the waterpark after extensive work in 2016. Now, the park boasts 13 fun and thrilling rides for people of all ages, giving thrill-seeking families the ultimate adrenaline-filled experience!
Opening hours: 1pm-7pm on Weekdays except School & Public Holidays,
10am-7pm on Saturday, Sunday, School & Public Holidays.
Address: Downtown East, 1 Pasir Ris Cl, Singapore 519599
Conquer the Seas with B.O.B Marine
When you think of yachts, you might think of how expensive they are, and how they might be more for people with the means to spend.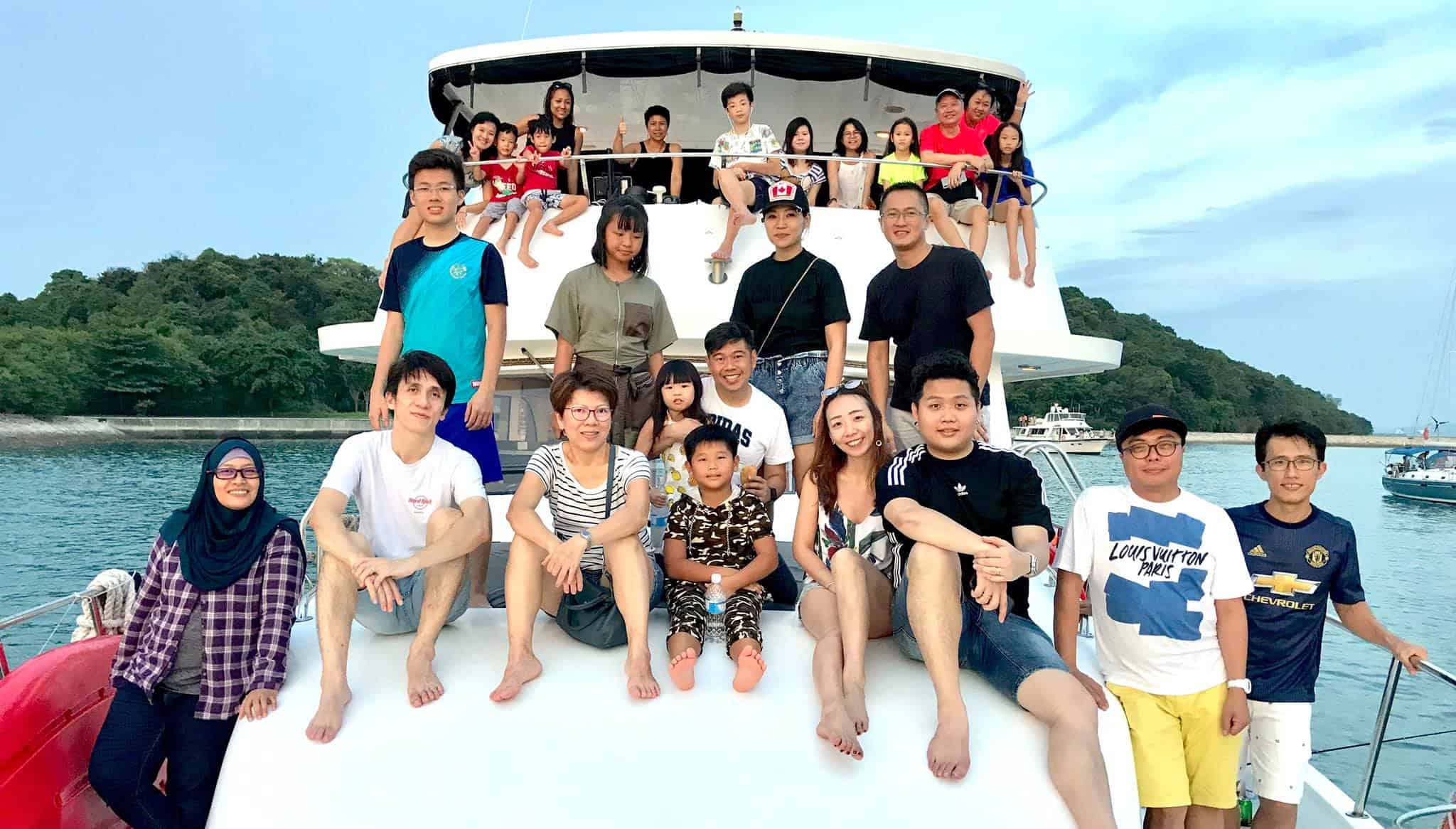 However, a family day out on the boat may be easier to achieve than you think with B.O.B Marine!
Luxury yachts may be one of the most unique places to hold a family day, and with lots of packages being offered including food, floats and jet skis, the most memorable day in your family may as well be out at sea!
You get to enjoy the experience and family bonding all in one special environment. Why not give it a go and have a look at some of B.O.B. Marine's family yacht charter packages?
The prices are affordable and you will definitely enjoy the bonding time to the max!
Listen to Music in Nature @ Singapore Botanic Gardens
Long gone were the days of the Singapore Botanic Gardens being known for only its park.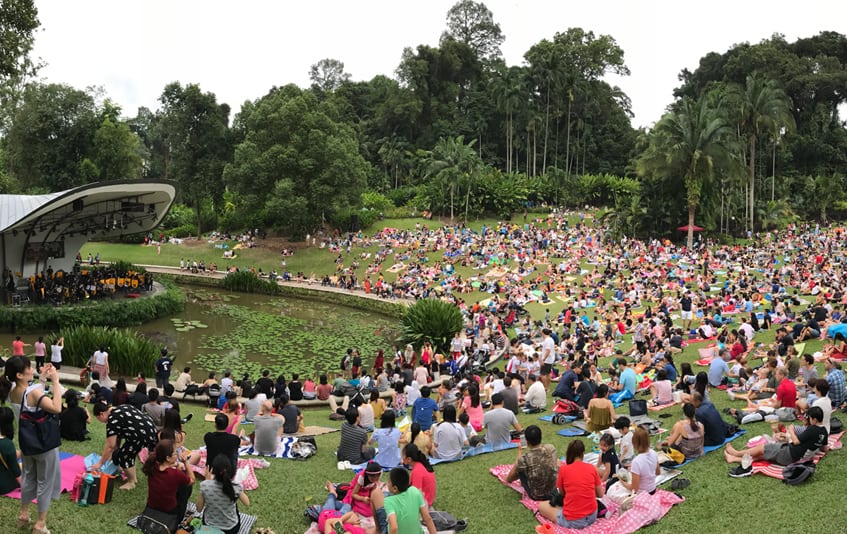 The Gardens are popular among all types of people, from photographers capturing the natural beauty of nature in their shots to the simple local having an evening jog among the lush landscape.
The Garden grounds are perfect for picnics as well, with many of the trees acting as shelter from the hot sun beaming down on most days.
Now, the Singapore Botanic Gardens comes alive in the evenings as well with many performances regularly scheduled at the Shaw Foundation Symphony Stage located in the very heart of the Park itself.
These stages range from simple orchestras to heart-throbbing operas meant to take your breath away and lull you with the music.
It's a great way for families to spend the evening together, especially since most performances are free in their open-air stage!
Opening Hours: 5am-12am on all days.
Address: 1 Cluny Rd, Singapore 259569
Go on a Forest Adventure @ Bedok Reservoir
Singapore may not be known for its assortment of fun, active things to do, but there are actually some places you can go to that will quench your hunger for fun and adventure in your life!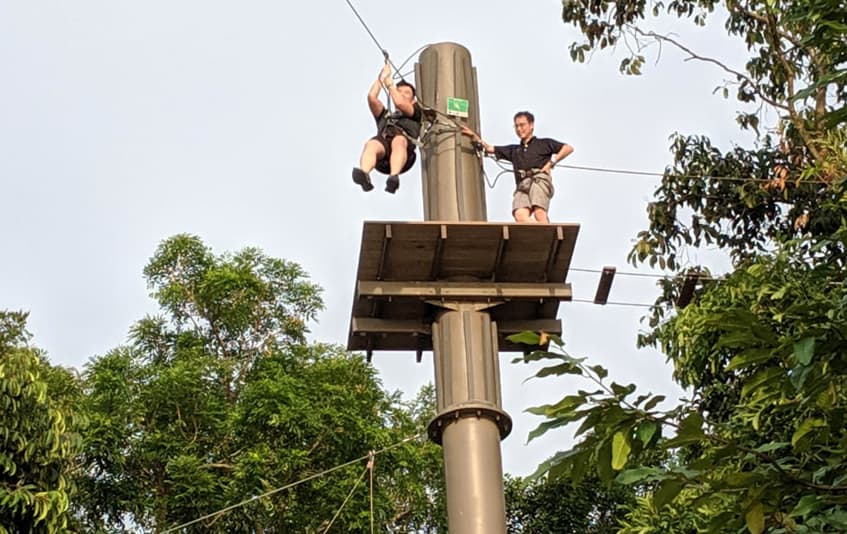 For the families that can't seem to keep still in one place for too long, this obstacle course overlooking the beautiful waves of Bedok Reservoir is perfect!
With hours of fun and play amongst the trees, you have the choice of choosing from three courses, the Grand Course, Junior Course and Kids Course.
There is also the additional stand-alone attraction for those with their eyes in the skies, with a 300m zip line entirely over the reflective waters of the reservoir!
This course will have you screaming for joy as you spend the day clearing obstacles with family and friends! Make sure you book in advance though!
Opening Hours: 11am-6.30pm on Tuesday, Wednesday and Thursday.
9.30am-6.30pm on Friday, Saturday and Sunday.
Address: Bedok Reservoir Rd
Game the Day Away! @ Play Nation
Not everyone wants to sweat it out under the hot Singapore sun on a day off, but what do you do to spend quality time with your family at home then?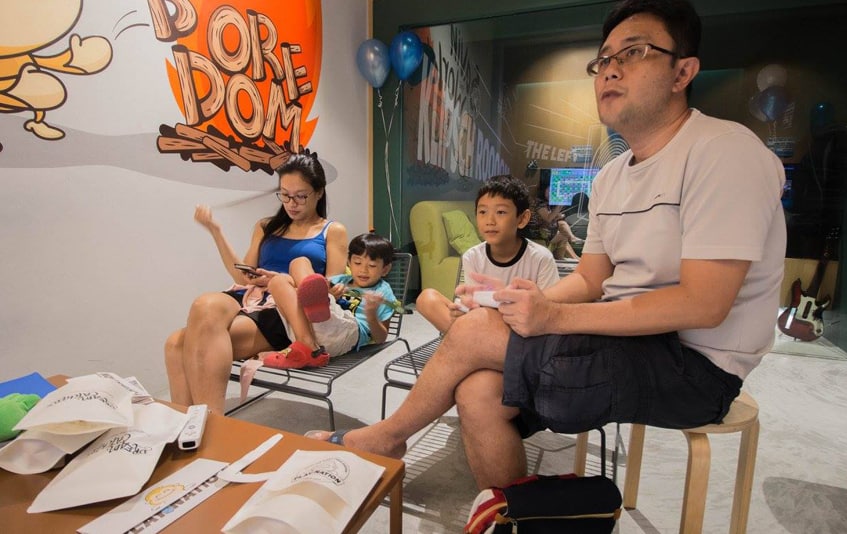 Staying at home is an option, but there's nothing to do at home. Well, for families with a competitive streak, why not try your hand at video games?
With 3 outlets at Tampines, Scape and Prinsep St, Play Nation is a game café that gives you the option of both board games and video games at the same time!
Choose from a selection of consoles with games to go with it, or settle down at one of their extremely comfortable benches and duke it out with a game of monopoly?
For low prices, you get to spend hours and hours with the ones you hold close to your heart, and you have the option of picking food items off a menu to munch while you clinch win after win!
And what's the best thing about it? Cooling off with free air-conditioning!
Opening Hours: Differs for all outlets.
Address: Play Nation HQ @ 58 Prinsep St, Singapore 188686
Play Nation @ Our Tampines Hub, #B1-17/18/19, Singapore 528523
Play Nation @ Scape, 2 Orchard Link, Singapore 237978