Questions To Ask Before Renting a Fishing Boat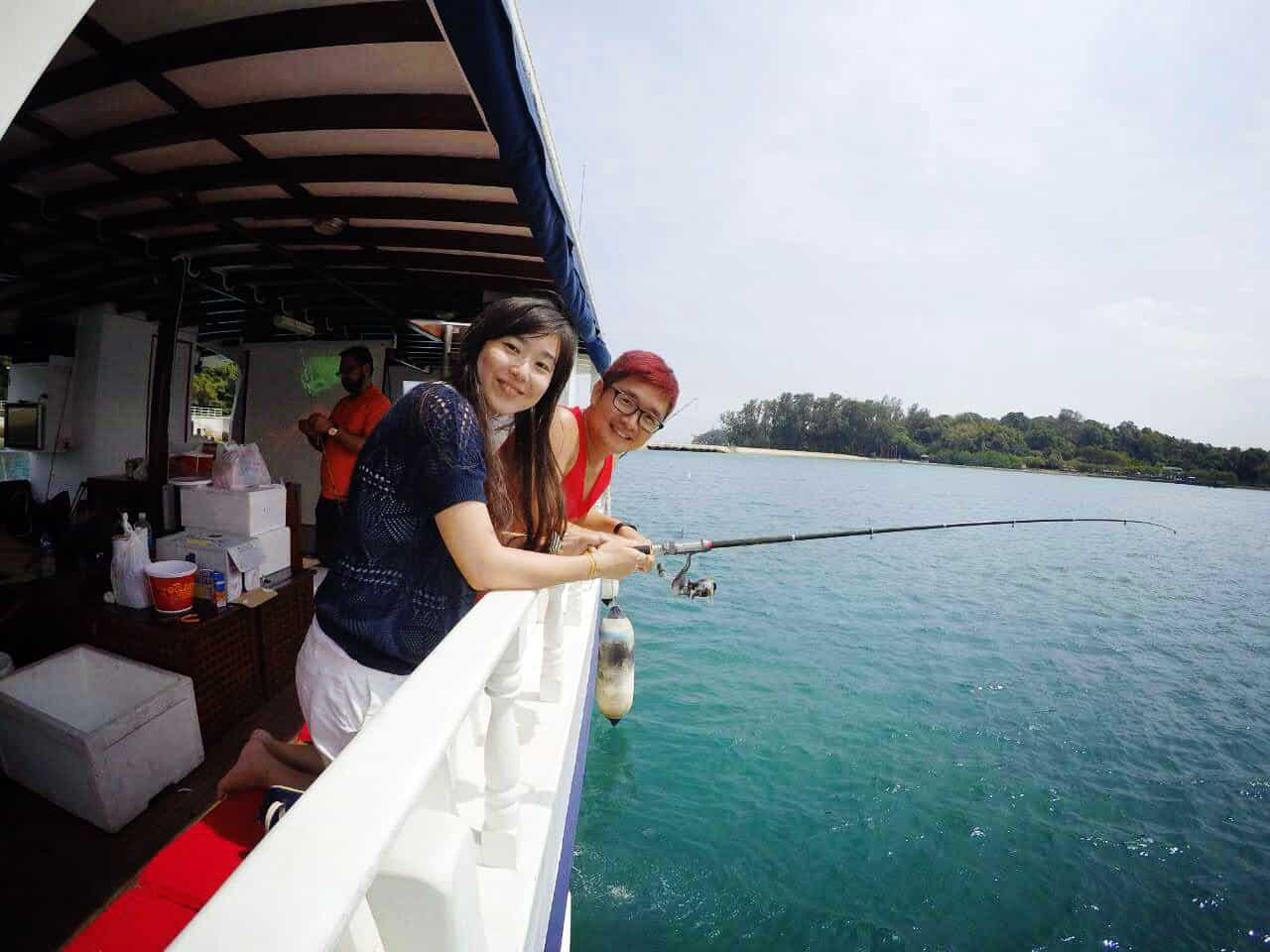 Boat fishing or fishing trip is beginning to trend in Singapore. Aside from anglers and fishing enthusiasts, some just want to experience fishing for the fun of it. But no matter what your motivation is, you need a reliable fishing boat to do casual fishing or deep-sea fishing. Several fishing charters offer various packages for customers. The highly competitive market of boat hire in Singapore is an opportune time for boat owners to improve their services. Most yacht charters offer varied services, not only exclusively for fishing.
If you are looking for a fishing charter, you can visit the different Marinas in Singapore as there are plenty of fishing charters that offer fishing trips of your choice. If it is your first time renting a fishing boat, there are a number of things that you must understand so as not to spoil your long-anticipated fishing trip. Before getting a fishing charter, make sure that you have answered the following questions.
How do I want my fishing experience?
Remember that you are not alone in your idea of fishing. If you go to southern islands of Singapore such as Lazarus Island, you will be surprised that there are a lot of people fishing. When you hire or rent a regular fishing boat, expect that you will be fishing with other people. Sometimes, it can get crowded, and you may not catch fish. However, if you prefer to fish privately or with family or friends only, you can rent a private charter. This way, you can go far enough to a nice fishing spot where you will have a greater chance of catching fish.
Fishing boat rental in Singapore is cheap but expect to get what you paid for. While yachts charge you an extra penny, you pay for a memorable, highly recommended great experience. For your casual fishing trip, you can try the southern islands. Serious deep sea fishing trip often requires long journey to horsburgh lighthouse or further into Malaysia or Indonesia waters.
Where do I want to fish?
The charter boat owner will give you an idea as to which spots fishes frequent, but you can also suggest the place where you want to catch fish. Some recommended fishing spots for your fishing trip destination include Singapore's southern islands.
What is included in the fishing charter package?
It is important that you know which fishing paraphernalia is included in your fishing charter to help you plan what other things you will need or buy. You don't want to go to the middle of the ocean only to find out that you have no fishing rods or bait. Usually, charter boats have rods, reels, and bait available for rental or purchase.
Do I have to bring food?
There are fishing boats that allow you to bring your own food and drinks without a corkage fee. However, some yachts offer catering services during fishing trips.
What species of fish do you want to catch?
It may sound dumb to ask this question, but believe me, there are particular fish species in specific fishing spots. Usually, the fishes that thrive in the southern islands are groupers, parrot fish and snappers.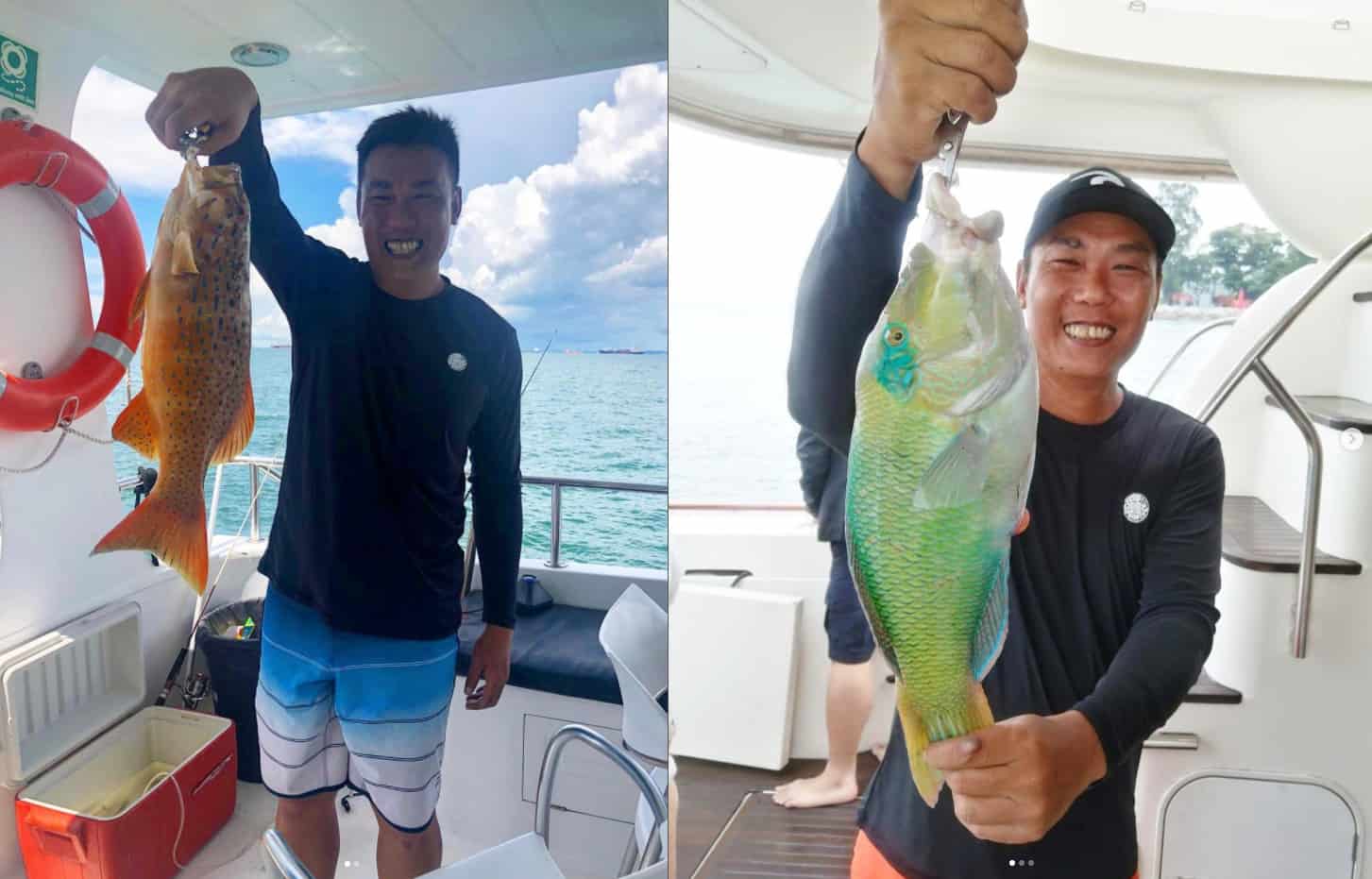 Does the fishing charter hold a fishing license?
For some, fishing is a means of livelihood, but fishing is just a hobby for others. Most likely, you are the latter. Within Singapore's waters, you do not need a fishing license for leisure fishing.
However, for fishing trips in Malaysia or Indonesia, fishing boat license is a must to avoid getting into trouble with the local authorities. Make sure that you see for yourself the permit of the fishing boat company. On top of that, make sure that the captain and crew of the yacht are licensed and highly experienced.
What are the government rules for fishing?
It may seem not your responsibility anymore; nevertheless, it pays to know and understand fishing guidelines. In most countries, there are restricted waterways and marina parks that does not allow fishing such as Sister's Island Marina Park in Singapore. Do check with the captain before you depart to avoid disappointment.
What is the yacht's policy in case of bad weather?
You have to ask this question as no one can perfectly predict the weather. We cannot always rely on weather forecasts. Different companies has different bad weather policies, some allow postponement of charter while others will carry-on regardless of weather condition.
All these questions are essential if you want a hassle-free fishing trip. For your peace of mind, ensure that you acquire all the information in your selected boat rental in Singapore. It is required by law that all fishing boats have enough life jackets and efficient safety facilities, so check on these too.
Finally, make an ocular inspection of the fishing boat before paying. This way, you can check the quality of the facilities for your fishing trip.