Why you Should Celebrate your Birthday with Yacht Party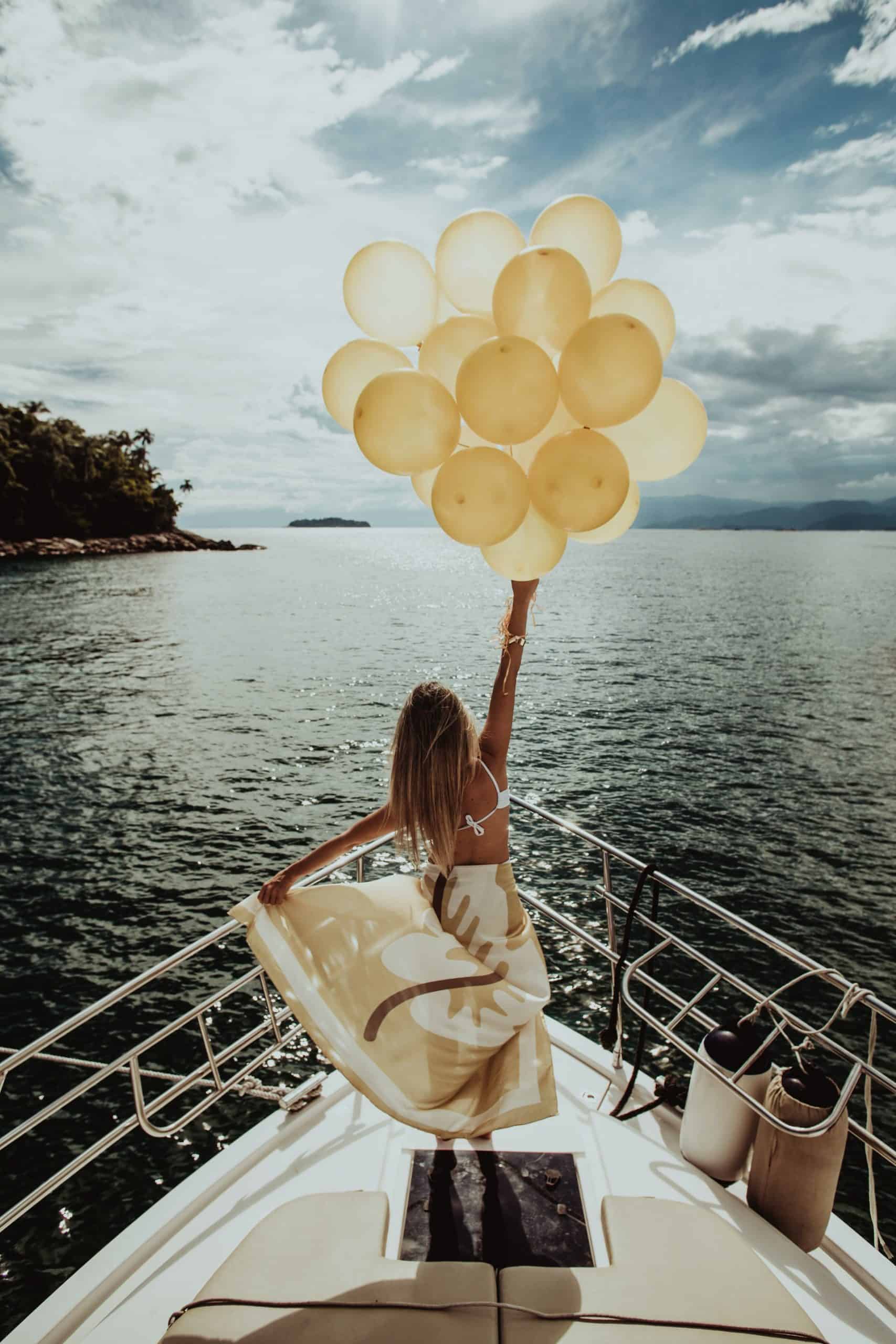 Are you looking for an unforgettable way to celebrate your birthday? Have you ever dreamed of hanging out on a luxury yacht, and spending time with your closest friends and family in the sunshine, watching dolphins playing as the blue sea sways beneath you? Well, dream no more – celebrating your birthday with a yacht party is an incredible experience that should be on everyone's bucket list. Not only does it guarantee a truly unique, memorable and most fun celebration, but it's also surprisingly affordable when divided among the guests! Read on to find out why a yacht birthday party might be one of the best birthday celebration ideas you can give yourself – or someone else!
Why should you celebrate your birthday with a yacht party?
For starters, it's a great way to make your special day even more special. Birthdays only come once a year, so why not celebrate in style with a yacht party cruise on the open seas! A yacht party is like no other – you get to set sail on the open ocean or river for an unforgettable experience that's unlike any other type of celebration. Not only will you be able to enjoy beautiful views as you cruise around, but you'll also have access to amenities such as music and top-of-the-line catering services. Plus, a yacht is large enough to accommodate all of your friends and family members, making it the perfect venue for celebrating your birthday with those who are closest to you.
Additionally, a boat party is an unforgettable way to mark birthday celebrations and one that you and your friends won't soon forget. From delicious food to captivating views, a yacht party is sure to make your birthday celebration all the more special. You can bring your own food on board or have it supplied by the yacht booking company – either way, everyone will be able to enjoy amazing cuisine during the entire duration of the boat party. Plus, with its spacious decks and beautiful interior, there's plenty of room for entertainment and mingling with guests.
Whether it's a private gathering of close friends or birthday parties with colleagues during a company event, any number of people can join in on the fun. Boat parties are also a great opportunity to create memories that last forever, and make sure no one ever forgets your big day! So why not celebrate your birthday with a private party on a yacht? It's the perfect way to kick off a special year.
How can you rent a yacht for a birthday party?
Renting a yacht for your birthday party is easier than you think. All you have to do is decide what type of yacht rental you're looking for, and then find a reliable yacht charter company that can provide it. When researching companies, always make sure to read customer reviews and ask questions about the quality of their service. You also want to look into the size and type of yachts they offer – there are yachts suitable for any budget and number of guests. Once you've settled on a quality yacht rental Singapore provider, all that's left to do is decide on the details – such as seating arrangements, food and beverage options, amenities like music systems or jet skis, etc. With the help of a trusted yacht charter provider, you can create an unforgettable birthday experience that your friends and family will never forget. So make today the day you start planning your yacht party – it's sure to be an amazing time!
How do you organise a birthday celebration on a yacht?
Organising a birthday celebration on a yacht is much easier than you think. Here are the steps. First, decide on your birthday theme. Do you want to go for something luxurious and elegant or casual and fun? This will help determine the kind of yacht that you'll be renting as well as what decorations, food, and drinks to serve. Next, make sure you have all the necessary permits in order if needed. Different places may require special permits if you're planning on having more than a certain number of people aboard or if alcohol is served. Subsequently, choose the right vessel! Consider what size yacht can fit all your guests while still providing enough space for activities like games and dancing. Don't forget the amenities, like restrooms, kitchen and lounge area. Lastly, start planning the decorations! From balloons to banners, you can make your yacht look as festive as possible for you and your guests to enjoy. There are many companies that offer boat decoration services if you don't want to do it yourself. With these simple steps in mind, organising a birthday celebration on a yacht will be an easy and memorable experience for everyone.
What are some other top tips when celebrating a birthday on a yacht?
Here are some other tips you can consider when celebrating a birthday on a yacht:
1) Choose the right timing – Make sure you choose a date and time that works best for everyone involved. You don't want any of your guests to be too tired to enjoy the party because of an early start or late finish!
2) Prioritise comfort- Don't forget to bring blankets and cushions so everyone can relax and feel comfortable while onboard.
3) Plan ahead- Be sure to plan activities such as games, karaoke, and competitions ahead of time so everyone will have something fun to do on board.
4) Create memories – Take lots of photos and videos so you can look back on the amazing experience with friends and family later on.
Conclusion
No matter your age, a yacht party is the perfect way to celebrate your birthday in style. With unmatched luxury, incredible views and all of your friends to share the experience with, you'll have memories that will last a lifetime. Ready to plan an unforgettable boat party for your next birthday celebration? So go ahead – take your birthday celebrations to new heights with a yacht party! You won't regret it.