Yacht catering companies to choose from
Yacht rentals in Singapore are a terrific way to spend a fun day out, whether you're planning a little party, a staycation, or a brand-new family adventure!
Being a resident of Singapore gives you access to numerous excellent beaches and off-the-beaten-path islands. However, if you'd prefer a different method to experience these amenities, think about booking a yacht charter or renting a boat. This will make it easy for you to take in Singapore's spectacular sunsets, dine under the stars, and enjoy a wide range of water activities. Here is a handy list of some of Singapore's top yacht rentals.
Private chefs and yacht food are excellent complements to the yachting experience, and they are a lot easier to arrange than many may think.
Yacht Catering. Custom menus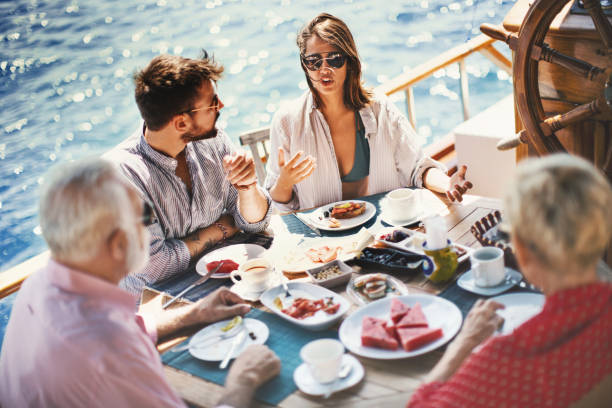 The procedure of food preparation is necessary for the cooking of meals aboard the boat. Guests may anticipate a pleasurable stay for the duration of their trip. At the time of departure on their charter, guests will have the opportunity to choose fresh products and construct the best cuisine. The private chef arrives on a private yacht with all the equipment needed to prepare and serve your meals. For the finest flavour, every one of the dishes is made on-site. For subsequent usage, all scraps are expertly cut.
Benefits of Yacht Catering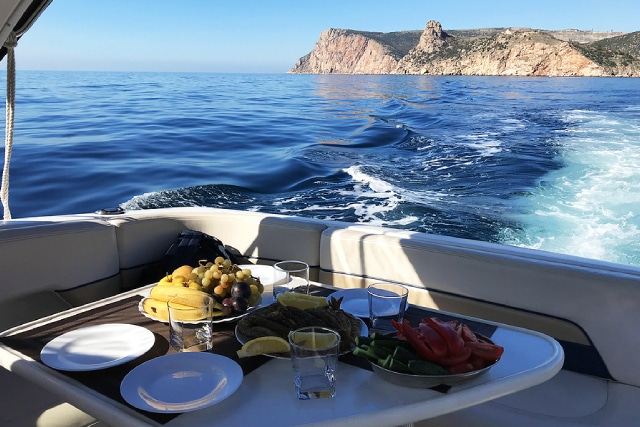 Although it may not be new to some, yacht catering has just recently become popular. The greatest boat dining alternatives are what Singapore yacht catering strives to provide its customers. These caterers are masters at preparing wholesome, freshly prepared meals for boats. These cooks are conscious of the significance of cleanliness to safety. It is crucial that the meal is safe to eat each time they do this. Cooking professionals are well-suited to handle pressure.
BEVERAGE SERVICE
Bartenders and beer services are excellent additions to the yachting experience, and they are actually rather straightforward. Caterers provide a wide variety of pre-made non-alcoholic beverage menus depending on the size and duration of the yacht party. The menu may be customized to your needs for charters upon request. Your waiter delivers you the menu when everything is done. There will be an immediate notification of those changes. You must go sailing after approving your most recent beverage menu!
Affordable yacht rentals that have yacht catering.
Seek Sophie
There are plenty of interesting things to do on Seek Sophie. Its creators are dedicated to highlighting the experiences and neighbourhood businesses they value. Of course, renting and chartering yachts is one of its services. We arrange how you can choose your yacht with ease based on your spending limit, the number of guests, activities, and amenities. Want a pet-friendly private boat with a grilling area, floats for water sports, and a fishing expert on board as well? That can all for arranged.
Yacht Charters Singapore
This firm offers a broad variety of boats, including a few enormous, opulent ones for work outings. There are several sites and destinations to choose from, as well as optional accessories like fishing poles and windsurfing gear.
Trident Marine Asia
If a firm has a name like Trident, you can be sure that when you charter a boat from them, you'll feel like royalty on the water. Choose from more than 400 ships with amenities ideal for social gatherings, business events, marriage proposals, or weekend vacations. For even more excitement, you may add stand-up paddleboards, electric water scooters, and aqua jets.
Advant Yacht
Need a customized sailing program? For a party or business event, the staff at Advant Yacht is committed to giving you a really personalized client experience. There is nothing better than taking a half-day cruise over Singapore's southern waterways and the islands that are nearby. Additionally, they throw in a complimentary two-hour sea scooter rental with every charter reservation lasting four hours or longer. What a bargain!
Singapore island cruise
These privately owned boats go throughout Singapore's islands, such as Kusu, Lazarus, Sisters Islands, and others. While the ferry is waiting, you may get off to tour the islands, and there are also opportunities for wine and dining. Reasonable costs are the attraction of this option!
Marina at Keppel Bay
An opportunity to enjoy life to the fullest on the open seas? Count us in! A variety of luxurious boats, like the Ocean Diva, are available for rent at the Marina in Keppel Bay. This boat has roomy staterooms, private bathrooms, eating areas, and even a sophisticated salon. Enjoy the luxurious amenities and wide living areas while using a variety of family-friendly entertainment alternatives, such as kayaks, fishing rods, and inflatable toys.
Conclusion
Singapore yacht club are able to provide yacht rental that has an experienced crew preparing meals for you. These yacht bookings are amazing for private yachts and luxury yachts which have yacht catering for you and your guests.