Sail Together. Bond Together
We are Band Of Brothers (B.O.B) who love to share our yacht experiences, yacht charter & passion with families and friends. Being a boater & yacht owner, we know how to make boating fun. You'll be surprise to know that with B.O.B Marine, even a luxury yacht charter or yacht rental can be surprisingly affordable. Join us and let the lasting relationships flow with B.O.B Marine - One of the top yacht charter company in Singapore. Explore how you can reignite what's missing in your life with a yacht experience in Singapore! Remember yacht, remember BOB Marine - Yacht Charter Singapore! We're also experienced in organising corporate events with our unique yacht experience! We're also part of Yacht Club in Singapore!
Your Next Exceptional Island Yacht Charters
Making Waves Together
Your Yachting Experience Begins With Us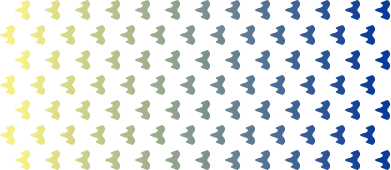 Our team had a wonderful time; thanks to the hardworking and friendly crew at B.O.B Marine.

The weather was great, we had a lot of fun during the activities over southern islands and food was good. The entire yacht charter experience is commendable. Definitely recommend BOB Marine for any yacht charter in Singapore.
—Noormah Azizi - People's Associate

Arriving at ONE°15 Marina yacht club was already an experience on it's own. The resort-like yacht club atmosphere and "posh" setting provided the perfect prelude to what was to come!

Sardinia was excellent! The upper deck was super spacious!

Everyone had a lot of fun in the water. The 2 paddle boards available onboard Sardinia, provided endless fun for everyone...especially the kids! All in all - perfect yacht experience & successful birthday party!
—CK Owyong

Listed as one of the
THE 13 BEST YACHT RENTALS IN SINGAPORE

Yacht rental is one of the best ways to make parties even more enjoyable. People who want to take celebrations to the next level often look for the best yacht rentals in Singapore.

If you're planning a party soon and don't know where to find the best yacht rentals in Singapore, then consider yourself lucky. Today, we're making a rundown of the yacht charters in Singapore that can definitely make your party one for the books!

Aside from partying, the best yacht charters in Singapore can help you explore places that you've never been to. It's a great way to reach places that can't be accessed with the normal mode of transportation.



We had a wonderful afternoon with B.O.B Marine's Sardinia boat and your friendly crew. Thank you very much!

We will definitely reach to you again in future if we need a yacht. Love their transparent marine bookings - all the details is there with no hidden costs. Wide range of yachts to choose from!
—Jiaqi Liu - Exxon Mobil

We hired B.O.B Marine yacht charter & yacht rental for a Saturday getaway and we were overwhelmed by their superb service.

We were treated like a royalty from the moment we arrive at One degree 15 Marina yacht club. The captain and the crews were fantastic and they never forget to remind us to be safe at all times.



And the food. Oh my goodness. Somehow bbq just tastes better when you are having it on a yacht with soft sea breezes gently blowing.


Last but not least… Boat is awesome. Totally unforgettable experiences. B.O.B Marine is awesome. B.O.B Marine's boat is double the awesomeness. Really recommended yacht rental company in Singapore!
—Andy Soetikno

I would like to extend my heartfelt thanks to B.O.B Marine and your wonderful crew for your helpfulness and flexibility successfully allowed the charter to continue seamlessly amidst poor weather conditions in the beginning.

Your crew's warm demeanour and great service throughout made the yacht charter & yacht rental enjoyable and worry-free. Overall, I commend you and your crew for going out of your way to make our charter a great one. We had a pleasant unforgettable experiences.
—Trisha Valena - Colliers

I would like to take this opportunity to thanks all BOB Marine staffs. Their yacht rental experience is awesome!

Yesterday we had a wonderful yacht party with the crews and had extended our time due to the excellent services that you guys had provide for us.

I'm proud to say that, You guys are amazing and We cannot wait for the next yacht trip. Best yacht charter Singapore experience!
—Rachel Tan

This is my 3rd luxry yacht rental with B.O.B Marine. Their rates are the most reasonable one in Singapore.

I took Golden Ocean luxry yacht, with my family of 8, from One Degree Sentosa Cove to Lazarus Island. The captain came on time. We enjoyed the sea breeze, calm waters, untouched beach and paddle board.

My children enjoyed the 2 paddle boards, even my 3-year-old could play. They even walked & blade around the Lazarus island, crossed the bridge to St John island. Really good bonding experiences with family at remote islands, previously didn't know we can enjoy these types of yachting and sea experiences in Singapore at such affordable rate.

Even my mother-in-law was full of praises. Great work B.O.B Marine - especially their rates for yacht rental in Singapore! Best Yacht Rental Singapore!
—Li Wencheng