5 Top Safety Tips When Renting Yacht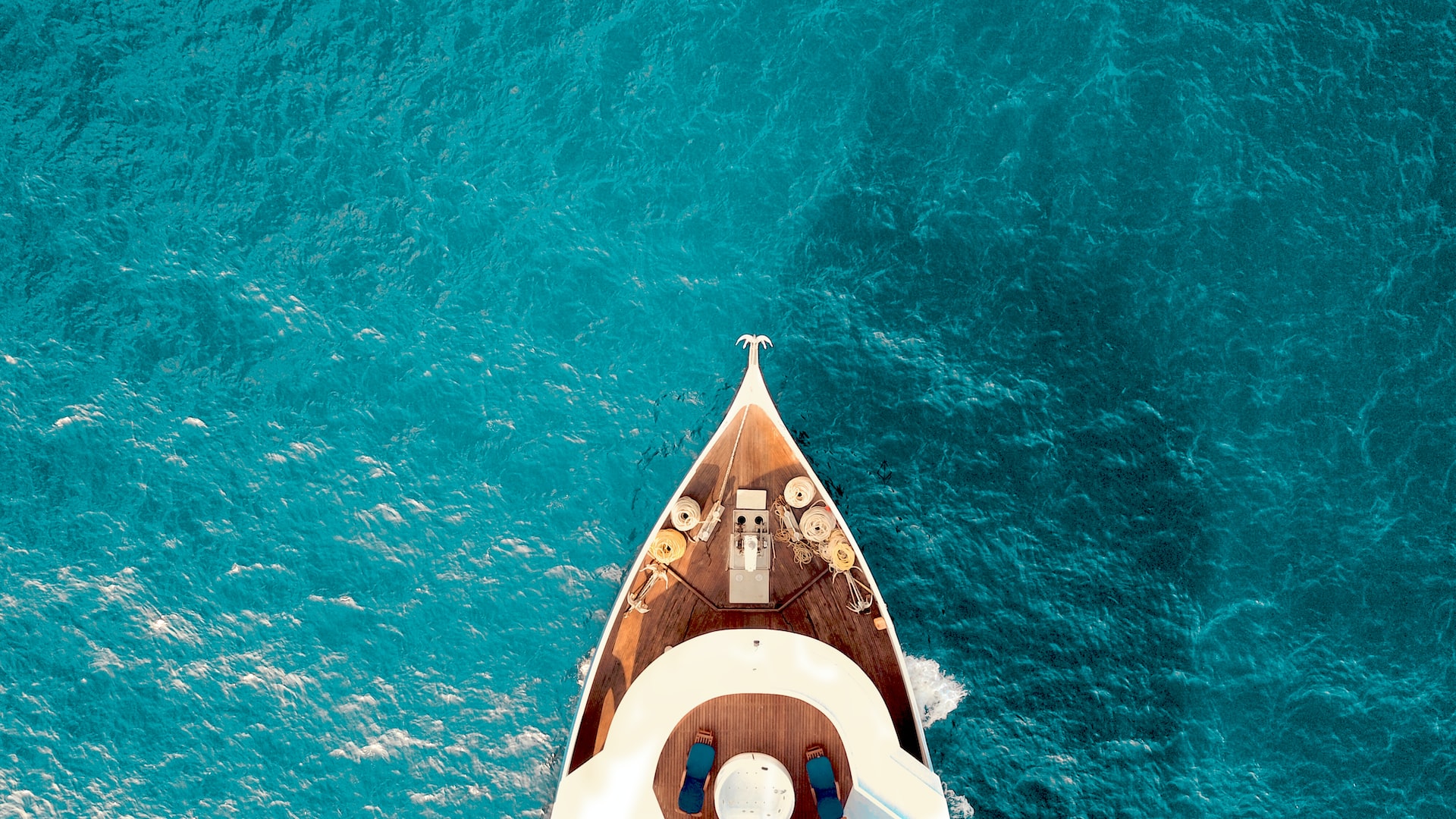 Are you ready to experience what it feels like to have the ultimate getaway while cruising on a luxurious yacht? There's nothing more enjoyable and peaceful than sailing on waters across the shores on a catamaran yacht or any other yacht from a yacht charter! But before you start enjoying this trip, remember that safety should always come first. That's why we've got the perfect guide designed to help you out! Here are 5 top safety measures you should be aware of when renting a yacht from a yacht rental company. These simple tips will help to make sure you set sail peacefully, and your adventures go off without a hitch! So if you're in need of an unforgettable yacht trip and maritime itinerary with all-around protection, then read on for our top recommendations.
Safety Tip #1: Ensure that there is safety equipment on board the yacht
Check that there are enough life jackets for all passengers and crew, as well as a first aid kit and other emergency equipment. Life jackets are important for everyone onboard, and having a well-stocked first aid kit can help in the event of any minor accidents or injuries. Make sure that the yacht is equipped with flares, a sound signal device, and a fire extinguisher. Also make sure that the boat has an up-to-date distress alert system and navigational equipment, such as a GPS and radar. If you don't feel comfortable with the safety equipment on board, ask if any additional safety features can be added before you depart. Additionally, make sure the yacht charter company has provided you with the right coast guard approved safety items. Taking the time to check ahead of time that these items are on board is essential for keeping all passengers safe and should be your top priority.
Safety Tip #2: Check the boat's condition before you rent it
Be sure to inspect the boat before you commit to renting it. Check the condition of all safety equipment, such as life jackets and fire extinguishers, and make sure that the boat has been properly maintained. Look for any signs of wear or damage on both the inside and outside of the boat. If you're unfamiliar with boats, consider bringing a knowledgeable friend along to help you inspect them. On top of that, checking how much fuel is in the rental boat before you set out is key—you don't want to be stuck without power in the middle of the ocean! Have a conversation with your yacht rental company about what type of fuel should be used and make sure they can provide you with enough to get back safely. Finally, pay attention to the boat's communication system and navigation features, including radios and GPS. Make sure they're in good working order before you leave the dock. That way, you'll be able to stay connected and find your way home if the weather turns bad.
Safety Tip #3: Make sure you plan ahead for a yacht party or other activities
Planning ahead is essential for any activity on a yacht. This includes setting up timelines, designating an experienced boat captain and crew that are familiar with the vessel, mapping out routes, and properly stocking the yacht prior to departure. Make sure you understand what amenities your chosen vessel has onboard so you can plan accordingly for food and drinks, entertainment, or even activities like kayaking or fishing. If you are not familiar with operating a boat, make sure someone who does is present as part of your yacht party. It's important to have an experienced boater on board so they can help guide the vessel and ensure everyone's safety during your outing. Additionally, make sure everyone in your party understands the rules and regulations set forth by the yacht rental company so they remain compliant throughout their stay. It also pays to be prepared in the event of any emergency while at sea. Have a plan in place with your guests regarding what action should be taken if something goes wrong. This could include calling for help or meeting at a certain location if the yacht needs to be evacuated. Before setting off, be sure to have a pre-departure checklist so you can be certain all is in order before setting. In addition, be aware of potential storms or other dangerous weather conditions before going out on your yacht rental. Having knowledge about local marine forecasts can help you plan accordingly to avoid hazardous conditions while out at sea. Keep an eye on weather conditions and ensure that you have the correct safety gear on board. You should also ensure that all necessary safety equipment is readily available in case of a sudden change in weather or other unexpected events. Don't hesitate to cancel or reschedule if necessary; better safe than sorry!
Safety Tip #4: Be aware of your passengers' needs before setting sail
Consider any special requirements they may have and be prepared to address them while out on the water. Provide enough snacks, drinks, and shelter if necessary to keep everyone comfortable throughout the journey. Make sure you have sufficient life vests and safety equipment on board for the number of passengers. If anyone has health or medical issues, be sure to carry any necessary medication in case of an emergency. Above all, make sure everyone is aware of the boat's safety protocols and what to do in a crisis situation. Being prepared is key when it comes to passenger comfort and safety!
Safety Tip #5: Let someone know you're going out on the water
Before embarking, make sure to inform someone of your plan and estimated time of return. This way they can alert authorities if you are overdue. Additionally, it's always a good idea to have someone you know to come along with you. That way they can help look out for potential dangers and provide assistance if needed. It's also not a bad idea to carry a VHF radio or cell phone in case of an emergency. When going out on the water, remember that safety comes first!
The bottom line
By following these five tips for renting a yacht, you can ensure that your vacation is memorable for all the right reasons. With proper planning and preparation, sailing off into the sunset should be easy and enjoyable. So what are you waiting for? Get ready to set sail! Happy boating!