Harbour Queen Yacht – A Yacht with a Rich History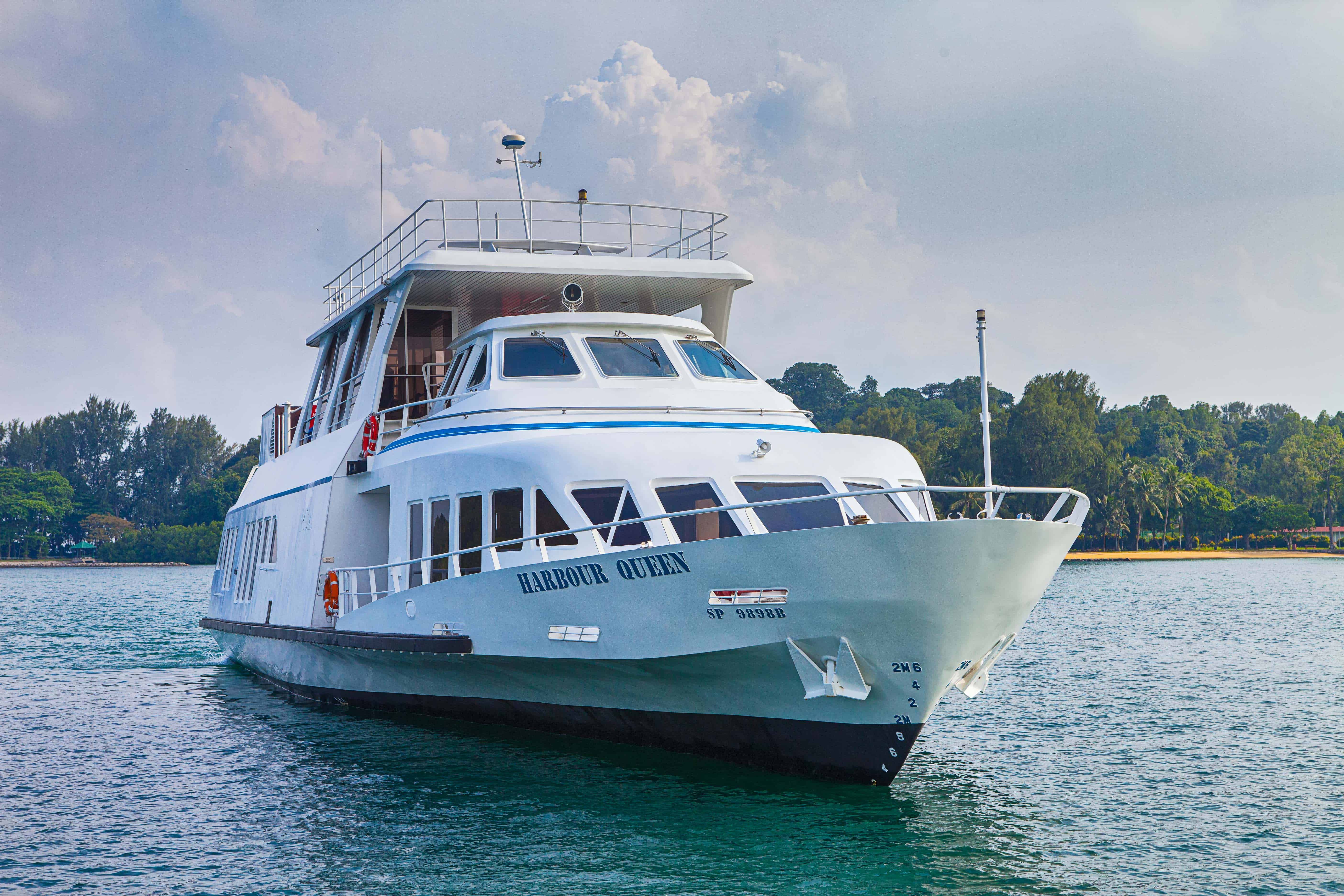 MV Harbour Queen, a purpose built State boat with a rich history and the only one in this category to provide private charters. It is now a party boat and certified by MPA Singapore to carry 150 passengers including our 5 crew. Harbour Queen with her stability, spacious interior and highceiling, she is most suitable for holding company events, parties such as D&D, conferences, product launches and weddings celebrations.
Some Features & Technical Details
Custom Cruise Ship
Length: 120ft
Engine: 2 x MAN D2-842-LE
Onboard Facilities:
Karaoke/PA system (Fees Applies)
Projector & Screen (Fee Applies)
Multiple Washrooms
Bar Counter
Number of Guests It Can Take
Maximum capacity: 145 guests (exclude captain & crews)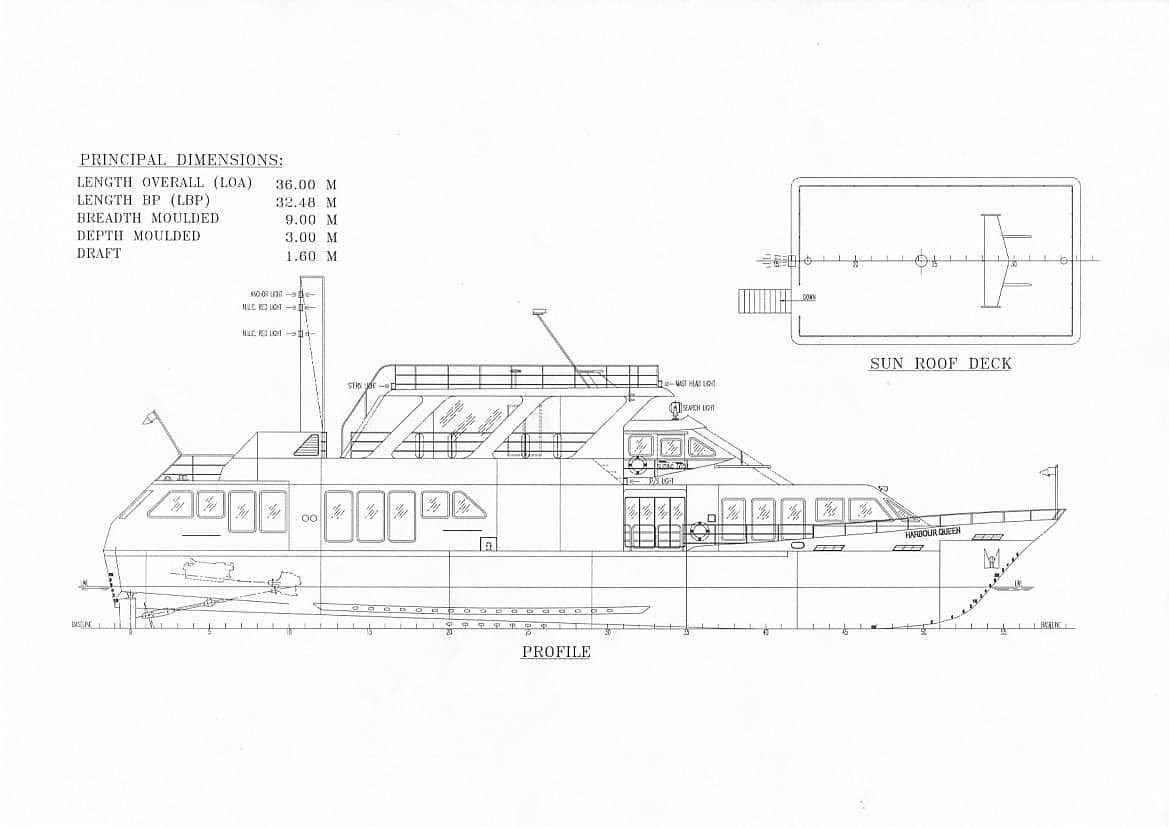 History of Harbour Queen
MV Harbour Queen is a custom-built State Boat built back in 1987 in Singapore with the intention to carry and host VVIP from all around the world. Originally commissioned as the State Craft, MV Harbour Queen hosted many visiting dignitaries and VVIPs for cruises within the Singapore Harbour.
Dignitaries who have been aboard includes:
Her Majesty Queen Elizabeth II and the Duke of Edinburgh,
Former President of Singapore Wee Kim Wee
Former German Chancellor Helmut Kohl,
Former Chinese Premier Li Peng,
Prime Minister of Canada Jean Chretien
and many others.
Nowadays MV Harbour Queen is available to the public for everyone to enjoy and be treated as a VVIP, designed for comfortable seating for 86 passengers. The main deck carries two luxuriously furnished air-conditioned saloons. They are equipped with Karaoke sound systems, bar counter, and a dance floor that can carry up to 145 people and 5 crew.
A spiral staircase leads to the open-air deck plus additional rooftop deck where guest can enjoy the sea breeze as they take in the beauty sight of Singapore and the Southern Islands.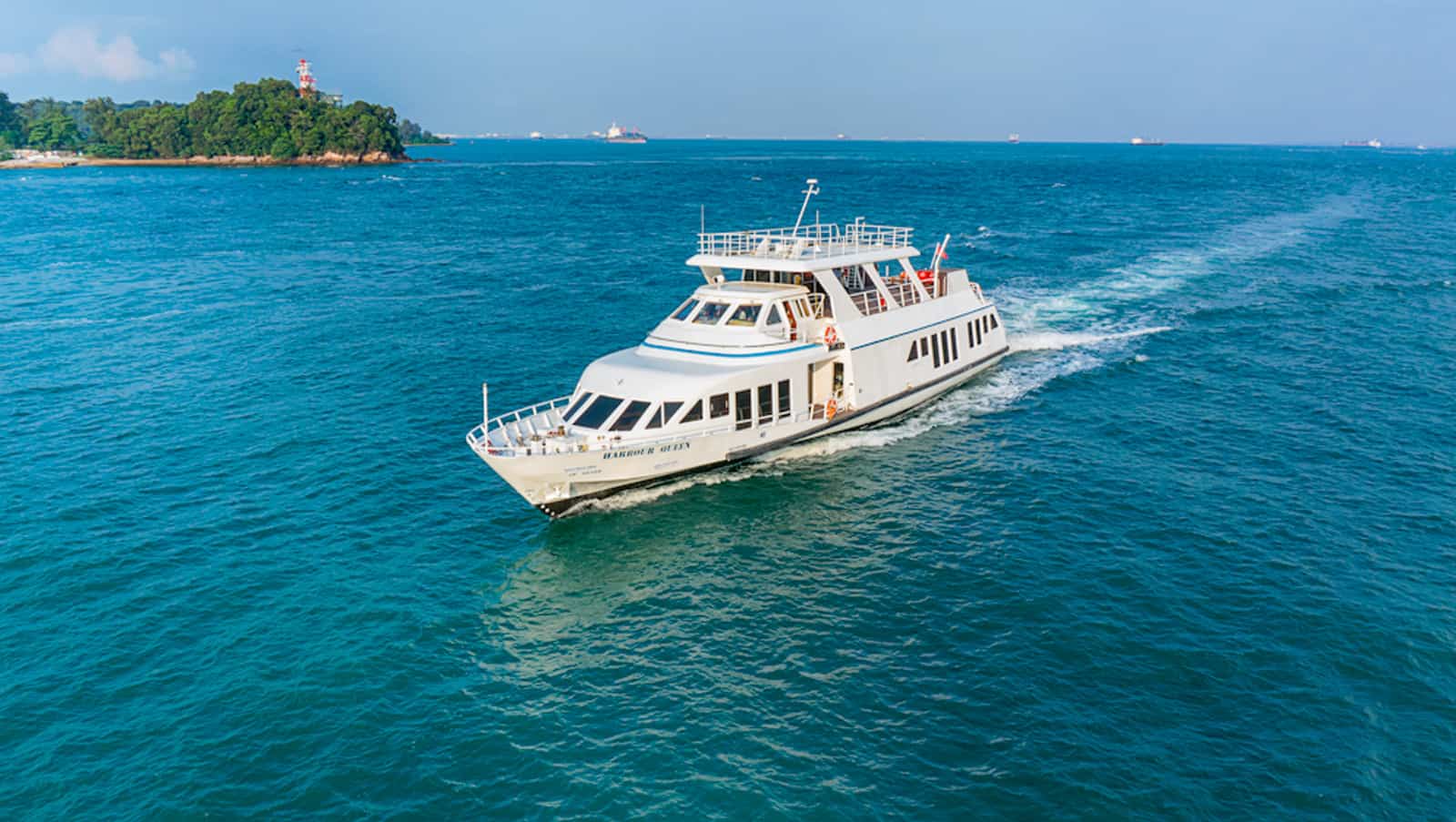 What is This Yacht Usually Used For?
Dinner & Dance
Wedding Celebration
Corporate Conferences
Product Launches
Harbour Queen's Unique Points
Harbour Queen is one of the largest charter yacht in Singapore certified by MPA to carry up to 145 passengers in Singapore. The spacious design on the yacht allows for events and gatherings not possible on other yachts. She is has a dance floor for guest who would like to party out at sea.
Conclusion
Harbour Queen has a long history and many fond memories. Today she is still well maintained and she continues to bring many fond memories for all her guest.
Book a charter with us today, and select the Harbour Queen to experience history with her, in the memories of a lifetime you will surely never forget.