5 Things To Know Before Renting a Yacht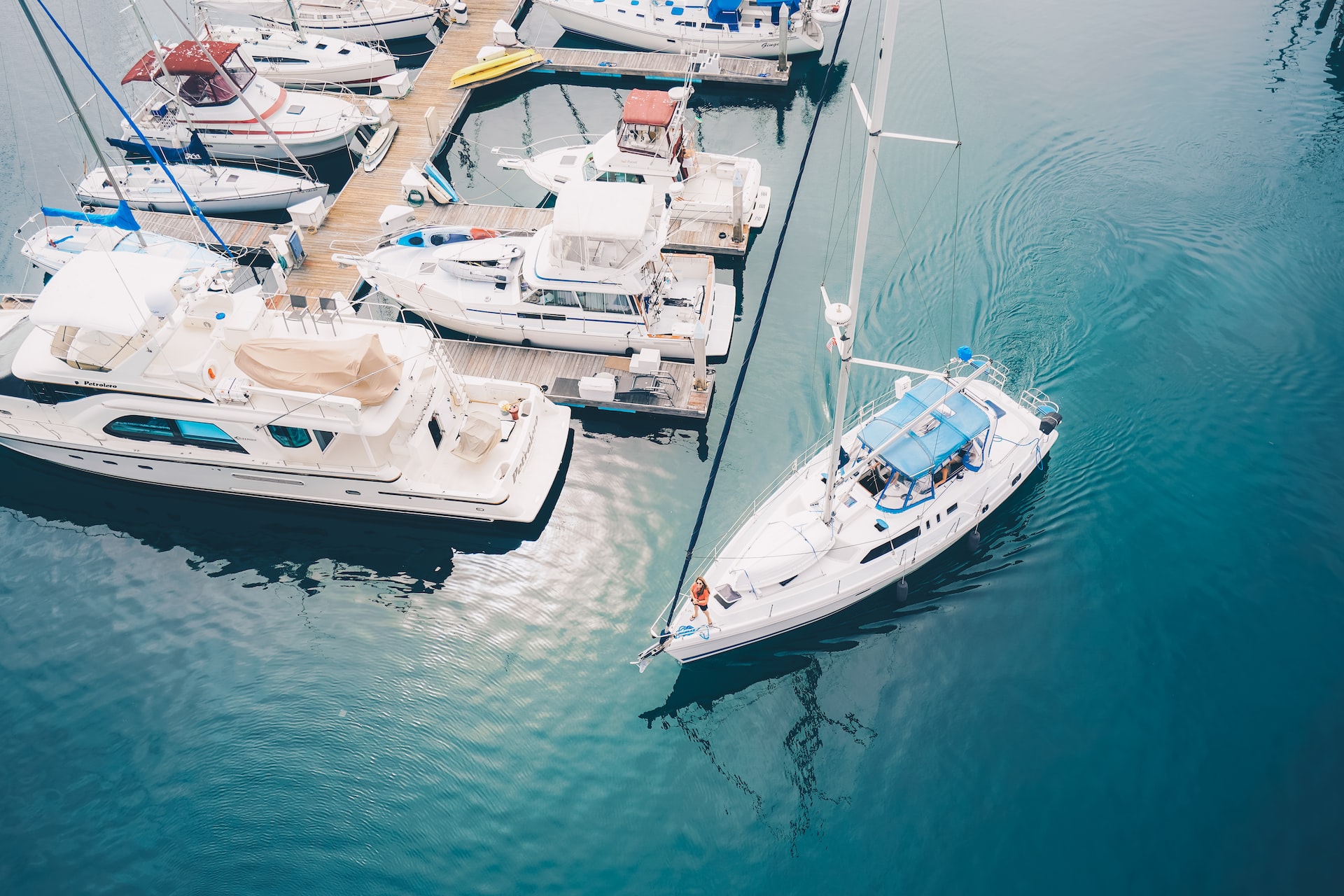 Are you ready to sail away on an adventurous vacation? Renting a boat or yacht could be just the thing for you. From swimming in crystal clear waters and exploring secluded coves and local attractions to having a yacht party or enjoying stunning sunsets and savouring your favourite seafood dishes, getting a private yacht charter is sure to provide an unforgettable experience. But before diving head first into this exciting opportunity, it's important that you arm yourself with all the information necessary about yacht rentals so there are no nasty surprises along the way! Here are 5 key things you should know before booking a yacht rental. Read on for more details!
#1: Choose a reputable company from the various yacht charters
Choosing a reputable yacht charter company is essential when considering a boat rental. You want to make sure that the company you are renting from has a good reputation and provides quality service. Do some research online to find out what other customers have said about their experience with various companies before committing to one. If you already have your own boat, there are other yacht charters available that will allow you to bring your own vessel on board for convenience.
Additionally, when looking at different rental options, be sure to inquire about what type of charter services and amenities you can expect while on board. Many companies offer private yacht charters where all meals, drinks, fishing rods, staying on the yacht overnight and more may be included. You may even be able to save money by bringing your own food and drinks on board.
If this is your first time renting a yacht, make sure you ask plenty of questions and don't be afraid to be picky about the type of service you receive. Make sure everything from safety protocols to supplies are explained before agreeing to any rental agreement. After all, having the right knowledge will ensure that you have an enjoyable experience on the open seas!
#2: Choose your yacht based on how many people you want to accommodate and what is best for your needs
Yachts come in all shapes and sizes – from small fishing boats to massive luxury liners. There are a variety of different types of yachts, each with its own set of features. When you decide to rent a yacht, there are several factors to consider. One of the most important factors is how many people you want to accommodate. It's essential that you make sure the size and layout of the yacht meet your needs. For example, if you plan on hosting a large group for an extended period of time, it's best to get a larger vessel that has plenty of room for everyone onboard. On the other hand, if it's just a couple or a small family looking for a weekend getaway, then a smaller boat may be more suitable. Moreover, depending on what activities you plan on doing during your trip (fishing, cruising etc.) different types of boats may be more suited for those activities. Knowing what your needs are before you rent a yacht can help ensure that you have the best time possible onboard.
#3: Make sure you plan your trip carefully, including the route you'll take and the activities you'll do
When you rent a yacht, it's important to plan your trip out in advance. Make sure you consider the route you'll take and what activities you'll be doing on the yacht. This will help ensure that you have enough time for all of the fun activities that come along with renting a yacht — swimming, fishing, snorkelling, etc. You'll also want to make sure that your route allows for comfortable navigation and docking privileges at different ports if needed. The most popular destination for boating trips is Lazarus Island, located just off the coast of Singapore. There you will find plenty of activities to do as well as another nearby island for exploration. Planning ahead can help make your experience much more enjoyable! Remember to check with your yacht rental Singapore company if they offer any extras like inflatable kayaks or paddle boards that can add some extra excitement to your excursion. These are often available for an additional cost.
#4: How much will it cost?
The cost of renting a yacht will vary depending on the size, how many days you want to rent it for, and the type and amenities you want in your yacht. The larger and more luxurious yachts tend to be more expensive than smaller boats. In addition, there are often additional costs to consider such as fuel or insurance, depending on the company you rent from. It is important to do your research to get a full understanding of the costs associated with renting a yacht and making sure you are getting the best deal. Don't forget to factor in any extra expenses when calculating your budget! It's best to compare different packages in order to find the best deal that fits your needs. It is also important to consider payment terms. Some companies may require payment in full up front, while others may allow you to pay over time.
#5: Safety tips while sailing on a yacht
When it comes to safety, you want to make sure that the yacht you rent is seaworthy and equipped with all the necessary safety materials. Before setting off on a voyage, check the vessel's life preservers, fire extinguishers, navigation lights and other safety devices to ensure they are in working order. It's also important to have a basic knowledge of nautical rules and regulations. Knowing proper signals for communicating with other vessels can keep you safe while navigating in waters crowded with ships or boats. Additionally, knowing where the nearest hospital is located could come in handy if an accident were to occur while out at sea. Finally, make sure someone else knows your sailing plans so they can alert authorities if you do not return safely within the stipulated timeframe.
Conclusion
With the right research, planning and knowledge, anyone can have an incredible time on a yacht rental. From knowing the size of the party you'd like to having a clear idea of your budget and doing some research into the best locations, you'll be ready to enjoy your aquatic adventure! Don't forget to take safety precautions too, ensuring that everyone is safe during the yacht trip.