How to choose the right yacht for your next adventure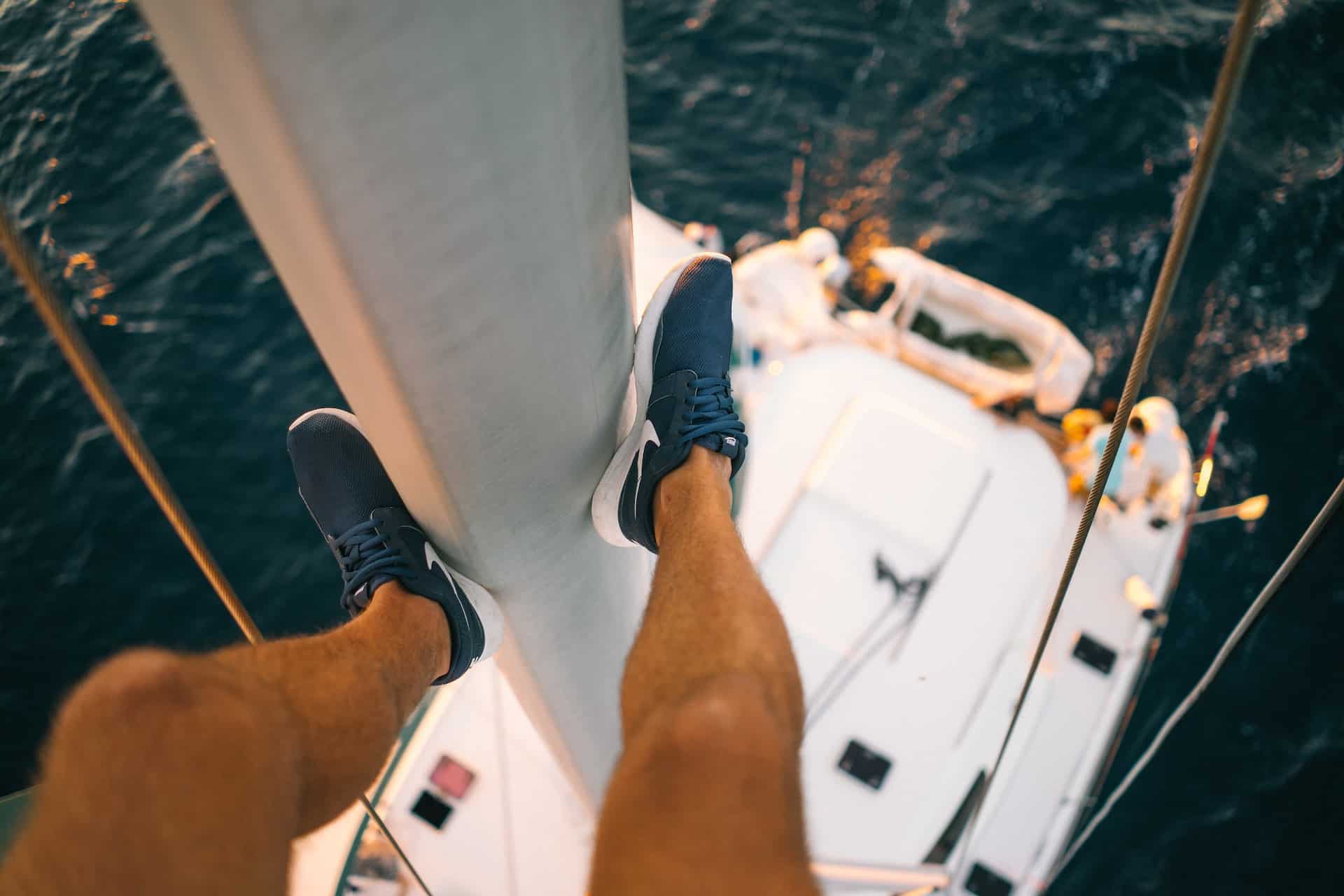 One of the best ways to embark on a journey is to rent a yacht.
Whether it's for sightseeing, sailing, fishing, or simply lounging in the sun, there are many fun things you can do when engaging a yacht charter.
But before you set sail on your next adventure, you need to make sure that you select a boat that fits your needs and budget.
Key Features to Consider When Choosing A Yacht
Below are some key features you should take note of when selecting the right yacht for your vacation.
Sizing and Design
The size of the yacht is an important factor to consider when choosing a yacht.
A smaller boat will be easier to manoeuvre and cheaper to rent, while a larger one may offer more amenities and passenger capacity.
Also, remember that a larger yacht may require a bigger crew to man. Outside of your immediate group of adventure buddies — do you really need that extra space?
Another important thing to take note of is the ship's design. Catamarans are becoming increasingly popular due to their stability on the water, while a classic sailing yacht tends to have a narrow hull.
Generally, here are the pros and cons of each type of ship you can rent in Singapore:
Motor yachts
Pros:
Speedy and manoeuvrable
Big Internal Space
Widely available
Cons:
Not environmentally friendly
Sailing yachts (I.E a Sailing boats)
Pros:
Environmentally friendly
Cool and romantic
Cons:
Require a crew to rig (or your own expertise)
Weather dependent
Catamarans
Pros:
Extremely stable in shallow waters
Huge beam size relative to the cockpit
Cons:
Difficult to dock due to its enlarged beam
Not very manoeuvrable
Performance and Comfort
The performance and comfort of the vessel should be taken into consideration when selecting your yacht charters.
Your preferences will depend on how you plan to use the boat. If you plan to cruise in the open seas, motor yachts are the perfect yacht rentals for rougher waves.
Typically a larger boat is needed if you intend to sail internationally.
If you want more leisurely sailing, then consider vessels that have comfortable interiors and luxury amenities.
Most yachts can give you the "authentic sailing experience" many mariners live for. Like a toolkit, it is important to select the right boat that fits your purpose — instead of those that require a lot of sailing skills.
Reliability and Safety
Most yacht rental companies will provide you with a safety briefing before you set sail. It is important that you understand the standard operating procedures, such as general rules of the sea, navigation, maintenance of the vessel, etc.
It is also crucial to make sure that the yacht you are renting is in good condition and well-maintained. Ask for records of maintenance and operation, safety equipment, and other relevant information before signing any agreements with a rental company.
By taking these considerations into account, you can make sure that your next sailing adventure will be safe and enjoyable.
Specialized Equipment and Accommodations
Depending on the type of yacht you are renting, it may come with specialized equipment such as fishing rods and reels, snorkelling gear, canoes or kayaks, etc.
If you plan to spend a few nights onboard your rental boat, make sure it has all the necessary amenities like sleeping quarters and a kitchen.
Pros and Cons of Owning vs. Chartering a Yacht
When it comes to adventuring, it becomes a dilemma whether one should just buy a yacht instead of constantly renting it.
But it becomes apparent that the frequency of use is the ultimate deciding factor.
Owning a private yacht can be expensive. It requires regular maintenance and administrative fees (e.g berthing fees). Charter yachts combine the costings into a package with owners earning a 20~40% margin in extreme cases.
Hence, how frequently you want to yacht would really dictate whether owning or chartering a yacht is a better idea.
But if you are a frequent customer of the yacht you rent, do try to negotiate a discount for every minimum sail you intend to make per month.
Hiring Services and Estimating Expenses
Regardless of whether you intend to buy or charter a yacht, services like food catering are usually additional charges.
It is important to plan out; in detail, what your "plan of adventure" would look like before sailing off. Docking fees, food catering, visa and fuel costs can eat into your overall budget without you knowing.
Unless you are extremely rich, it is important to compile these costs into an excel sheet and identify expensive days on your yacht adventure.
Closing Thoughts
Renting a yacht in Singapore is an exhilarating adventure that can be enjoyed by both luxury-seekers and budget-focused adventurers.
Choose the type of vessel carefully to ensure that your trip is safe and comfortable. Make sure to factor in all the extra costs associated with renting a boat, such as fuel, food catering, and docking fees.
Finally, consider the pros and cons of renting or buying a yacht to make sure that you are making the best decision for your budget and preferences. With this information in hand, you'll be ready to set sail!