Boat Staycation Singapore: Relaxation on the Water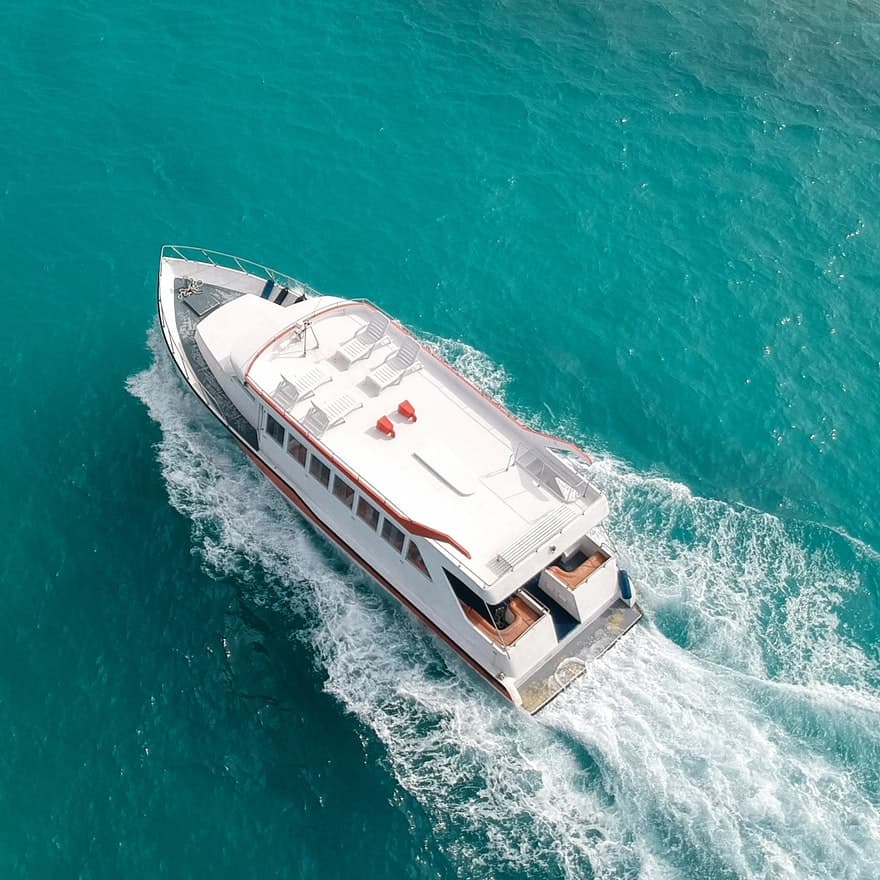 Imagine yourself on a boat trip, floating on the water with nothing but the sounds of the sea breeze around you. This is what you can experience on a boat staycation in Singapore. Away from the hustle and bustle of the city, boat staycations offer an unparalleled chance for relaxation. If this sounds like your idea of paradise then it's time to head on over to a private yacht club and book that yacht charter! In this blog post, we will discuss about what is a boat staycation, things you have to consider before booking a boat, what to do during the staycation, as well as which boat staycation locations to visit around Singapore!
What is a boat staycation?
A boat staycation is a vacation spent on board a yacht cruise while at the same time docked in Singapore. The word "stay" means that you will be staying overnight, usually for one night to two nights and more than just sitting on an open deck or listening to music and having drinks.
What are some of the things you have to consider before booking your own boat?
Well, first thing's first: find out which company or yacht club offers boat charters around Singapore islands like B.O.B Marine and Discover Sailing Asia. If it's not too much trouble, take note of these details, so that way you don't get confused when comparing prices with multiple boat rental Singapore companies later on during your search online.
Once you've found a few boat hire Singapore companies that offer boat staycations, it's time to compare prices and see which one will give you the best deal. Of course, this isn't as easy or straightforward as there are many factors to consider in order to get the most bang for your buck.
You have to weigh up things such as how long you're planning of spending on your boat staycation, what type of vessel do want or need and lastly, your itinerary! Once all these considerations have been made, then it's time to book your yacht charter!
What to do during the boat staycation?
Now that you've got everything all set and ready, it's time to think about what you want to do during your staycation. If you're looking for some ideas, read on below!
1) Go fishing: Singapore is home to many different types of fish, so this would be the perfect opportunity to try and catch dinner yourself! All you need are a few fishing rods and bait – or if you don't have any gear, most yacht clubs will provide them for a rental fee.
2) Take in the sights: With a boat charter, you can explore areas of Singapore that are inaccessible by land. Why not take a trip down the river past iconic landmarks like Gardens by the Bay or even venture out into open sea for an incredible view of the Marina Bay skyline?
3) Relax and have a drink: Take some time out to relax on deck and catch some sun. What better way to spend an afternoon than with a cold drink in hand and good company by your side?
Where are the best boat staycation locations in Singapore?
There are many different places around Singapore for you to enjoy a boat staycation, but here are our top picks!
– Marina South Pier: This location is great if you're looking for easy access to both the city centre and Sentosa Island. There's also plenty of restaurants and bars close by should you need a break from cooking or want to grab a bite.
– East Coast Park: If you're looking for a more scenic location, then East Coast Park is the place for you. With its long stretch of beach and lush greenery, it's perfect for those who want to relax and take in some fresh air.
– Singapore's southern islands: You can also go on a boat charter to Singapore's southern islands like Lazarus Island, St John's Island and even the offshore island of Pulau Seringat. These places are home to many marine life species as well as historical sights – not forgetting that you'll get some incredible views too!
Closing thoughts
We hope that this article has given you a good overview of what boat staycation in Singapore is all about, and more importantly, what to do during the staycation. So get out there and start planning for your next boat staycation – we promise you won't be disappointed!