Do I need a passport to rent a yacht?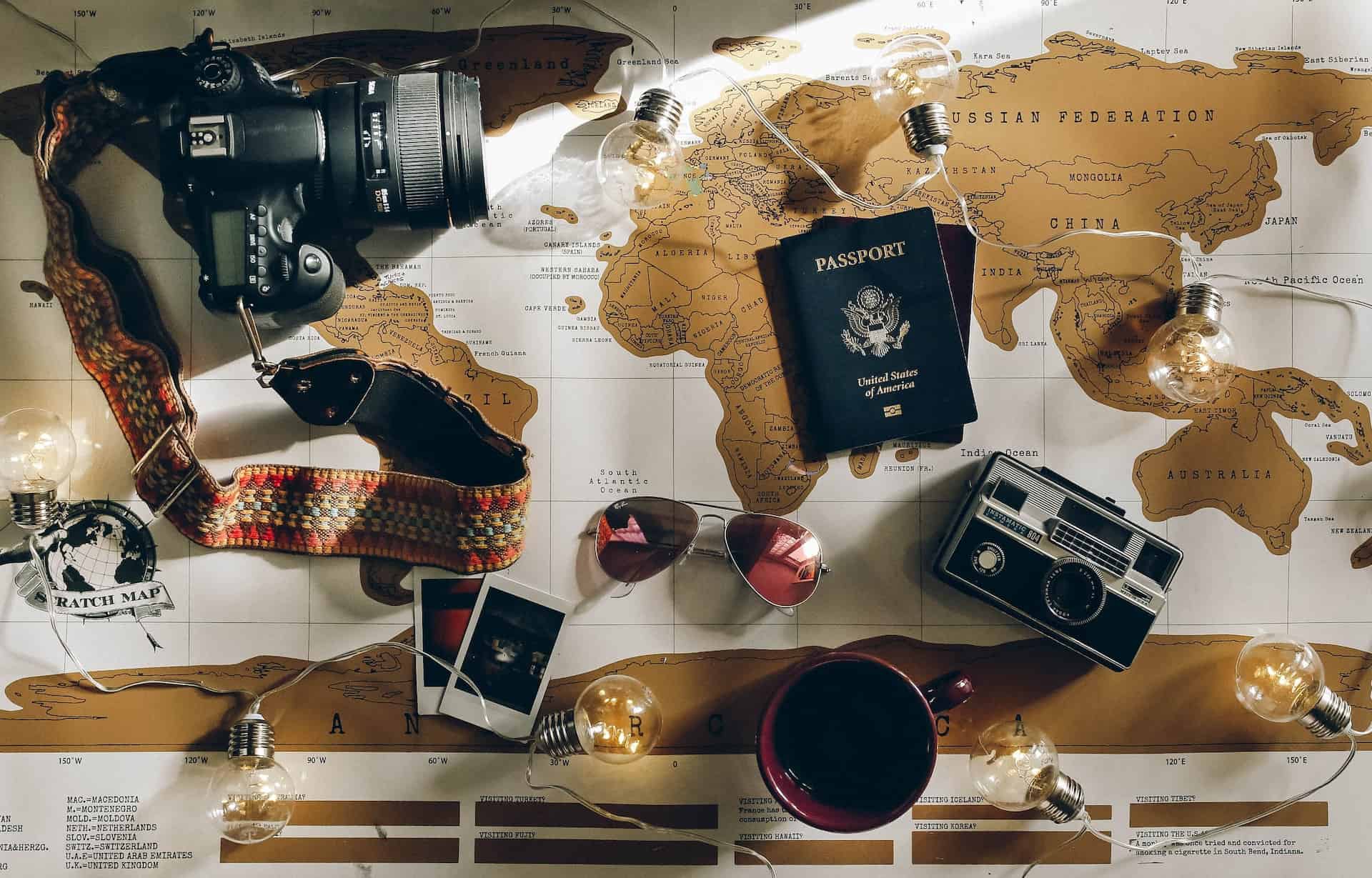 How much does it cost to purchase a yacht in Singapore?
As with other private transportation options, the price of a boat varies significantly; nevertheless, not all of them need to be exorbitantly expensive. Used boats may sell for as little as $50,000, which is a big discount over the price of new boats. However, you should prepare to pay significantly more if you want a yacht big enough to host a gathering.
To put things into perspective, depending on the time of day you choose, a 5-hour ride on the Lagoon 400 for 12 people would cost you about $849. An estimated $370,000 will be needed to purchase the 40-foot catamaran yacht known as the Lagoon 400.
Superyachts can fetch millions of dollars at auction.
Why should I rent from Bob Marine instead of buying a yacht?
Simply renting a boat is far less expensive.
If you purchase a boat, you will be required to pay for a crew each time you set sail. Your yacht's size will determine how much you pay; bigger vessels require larger staff and use more fuel. The price of berthing, insurance, and a boat license are additional considerations.
Maintenance on a yacht can average up to $1,080 per month. That excludes additional fees for maintenance and cleaning as well as one-time expenses like remodelling or a boating license.
With Bob Marine, all incidentals, including fuel and crew costs, are included in the price, ensuring that you never spend more than what is indicated. Additionally, tipping the staff is optional but highly appreciated.
How much is a yacht rental? 
The size of the yacht, the length of the rental, the number of passengers on board, and any add-ons you might wish to buy will all affect the rental price.
Prices for 6 persons may start as low as $560. This can be paid either on board or via bank transfer.
Questions are often posed while hiring a boat.
Do I have to bring my passport?
You do not need to bring your passport if your schedule merely involves travelling through Singaporean territorial seas. The skipper won't be able to sail into Malaysian or Indonesian seas, though.
Bring your passport if you are renting a boat for an overseas excursion.
So I don't require a passport, I guess. Anything else I should bring?
In case you get wet, having extra clothing and towels on hand is usually a good idea. Sunscreen is also a good idea. You may also bring a deck of cards or a board game if you'd rather stay indoors.
Yacht charters insures safety equipment and regulate it to adhere to the Maritime Authority of Singapore's guidelines. This comprises, among other things, items like life jackets, communication, and navigational devices with contingencies if bad weather persists.
You will also need to supply your own food if you don't want to hire a BBQ pit for your boat party. Keep in mind that, if you rent a BBQ pit, only the staff is permitted to manage the fire for safety reasons.
What You Need To Know Before Booking A Yacht In Singapore For The December Holidays
Since the release of Crazy Rich Asians in 2018, boat parties have become quite the rage, and more Singaporeans want to experience life on a yacht without having to own one. Some Singaporeans are considering weekend trips on boat rentals due to the growth of the sharing economy and a lack of appealing holiday locations in 2020.
You can host small, personal parties while still having the chance to try something new if you charter a yacht. A thrilling marine adventure is possible. It can, however, also be pricey. The following are some things to consider before chartering a boat for the December holidays.
There are still pleasures to be had from a voyage at sea, even though the pandemic has limited the number of people permitted at any given venue to 5 and added layers of challenges (such as installing check-in systems and wearing masks) to otherwise straightforward BBQs, small parties (at the dock or at sea), and return boat rides to nearby islands like Lazarus island.
The ease and simplicity of renting a boat, which is readily available from a wide range of service providers, is what makes it so beautiful. Similar to hiring a car, you may choose the preferred day, the number of hours you'd want to reserve, and how many people will be aboard the boat. Before you rush into booking your yacht for the holidays, it will be good to consider a few things:
How Long Do You Want To Book The Yacht For?
In addition to other COVID-19 precautionary measures that must be followed, such as the taking of temperatures prior to boarding and the use of Safe Entry as a tracking mechanism by all yacht rental providers, booking a yacht typically starts off at a minimum of 4 hours for most services, meaning that you will need to set aside a significant portion of your day to be on deck.
What Sort Of Activities Would You Like To Engage In At Sea Or On The Docks?
Being at sea would allow you to partake in the majority of water-based activities, like kayaking, banana boat rides, jet skiing, snorkelling, fishing, and sipping margaritas while floating on an inflatable. Do ask the service providers which of these are offered and how much you might have to pay for these extra activities to learn which of these services are offered.
The attendance at the event (Size Of The Yacht)
It could be some time before we see boat mega parties again due to Phase II restrictions. However, boats may only hold up to 5 passengers at a time before Phase III starts. It is essential to verify with the service provider before organizing a boat wedding because even wedding solemnizations could need to follow this guideline. Right present, it appears that small, intimate parties are still the best occasions for yacht rentals.
Different Charters, Different Prices
A boat may be rented in a variety of price ranges, from a little one that costs $500 to $700 to a super yacht that can cost $10,000 for four hours of pleasure. In this piece, we'll focus on the more reasonably priced rentals.
There are several standard charters available, and service providers are continually coming up with creative methods to attract Singaporeans, particularly at a time when most people are becoming tired of having Sunday lunch at yet another mall.
You can look at overnight reservations if you're feeling daring. It should come as no surprise that these charters are far more expensive than standard ones, so before selecting one, be sure it will be a night to remember.
How It Works
You may search a number of websites, like Yachtly and Klook, for the ideal seaside vacation offer. Simply check the fleet of yachts that are available for hire, compare the models and monthly costs, and choose the one that best suits your spending plan. Normally, reserving a boat takes at least 4 hours, but you can be sure that once you're on the deck, time will fly.
Make sure to verify the yacht's availability and reserve it a few days in advance to give yourself enough time to determine what sort of charter service is included in the package, whether a round-trip shuttle is included, and, of course, whether fuel costs are included. Prior to the event, it will also be a good idea to confirm the facilities offered on the boat. Inform the management if you intend to go kayaking or snorkelling so they can get the gear ready for you.
Nothing conveys assurance like a plethora of 5-star evaluations, so be sure to read reviews from (dis)satisfied customers to avoid being duped. If you don't have a yacht license, it will be wise to read positive evaluations about the service personnel as well. More than the boat itself, the skipper and service crew may also create or break the atmosphere.
What does a Typical Yacht Charter Itinerary Entail?
Ten minutes before to departure, you will first meet our Captain and staff at ONE°15 Marina Club outside Cold Storage. The Visitor's Carpark is next to the Cold Storage. After that, our Captain will lead you on a 2-minute stroll over to the yacht. When you arrive at the yacht, take off your shoes (there is a shoe bag onboard) and make yourself comfortable. We are getting set to leave for Lazarus Island with our Captain and crew. The trip (one way) takes around 30 minutes from the marina.
The yacht will arrive at the island, dock at the pier, and stay there till departure. Right now, it's absolutely free and simple. Throughout the voyage, you have the option of remaining aboard the boat or going on a foot tour of the clean, peaceful Lazarus Island. During this time, you may also engage in water sports including kayaking, snorkelling, fishing, and swimming. You are also welcome to bring your own food and beverages to enjoy aboard the boat to satisfy an after-outdoors hunger as we don't charge corkage costs.
Report return to the yacht around 30 minutes before the voyage ends. Then we'll take you back to the marina with our Captain and crew.
Our standard package is the travel itinerary mentioned above. But if you want to improve your experience, even more, think about choosing one of our add-on options.
1. BBQ
We also provide BBQ meal delivery. The rental of the pit and the grilling service will also be charged to you. While you enjoy the water sports and the island, our team will set up and prepare the BBQ meals onboard throughout the charter. All you have to do is eat and enjoy it!
2. A cruise to the Southern Islands and Marina Bay City
The Southern Islands and Marina Bay City Skyline Cruise could be for you if you want to cruise and take in the wind around Singapore waters. These voyages will last for the whole four hours of the contract. From the comfort of your seat, you can observe the CBD district and the other Southern Islands (Kusu Island, St. John's Island, and Sisters' Island).