How Much To Rent A Luxury Private Yacht In Singapore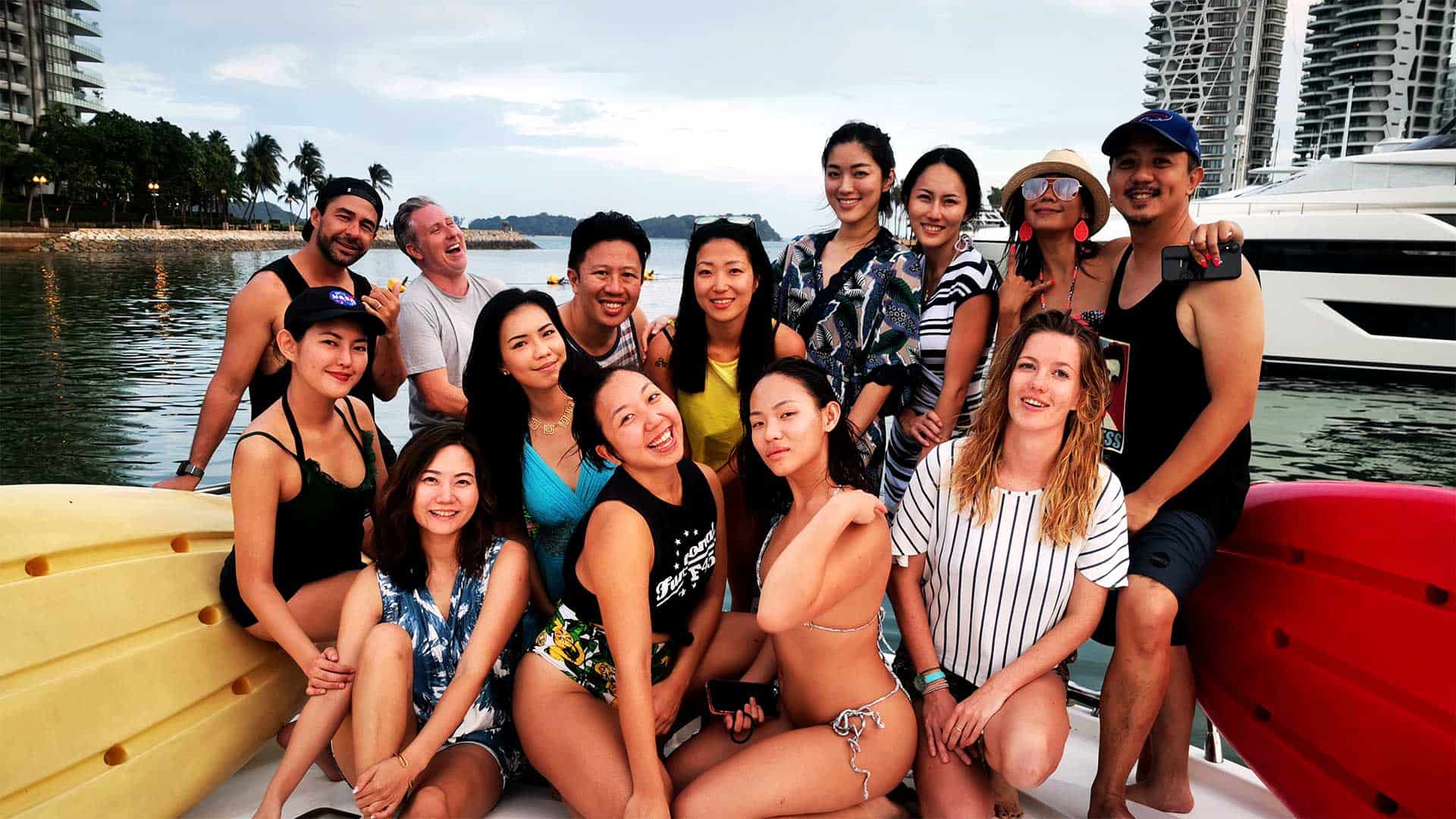 Let's say you have an important event or occasion coming up.
It could be your anniversary, a birthday, or something as important as a seminar that requires a huge venue to be rented, with a couple hundred of people expected to be in attendance.
What do you do?
You could fret over the places that have been used and re-used time and time again. There is only so many times you can rent a hotel ballroom until it gets boring, right?
Or…
…maybe you just want to have a special place for more personal events, and you just don't need a place that big.
Have you ever considered having your special day out at sea?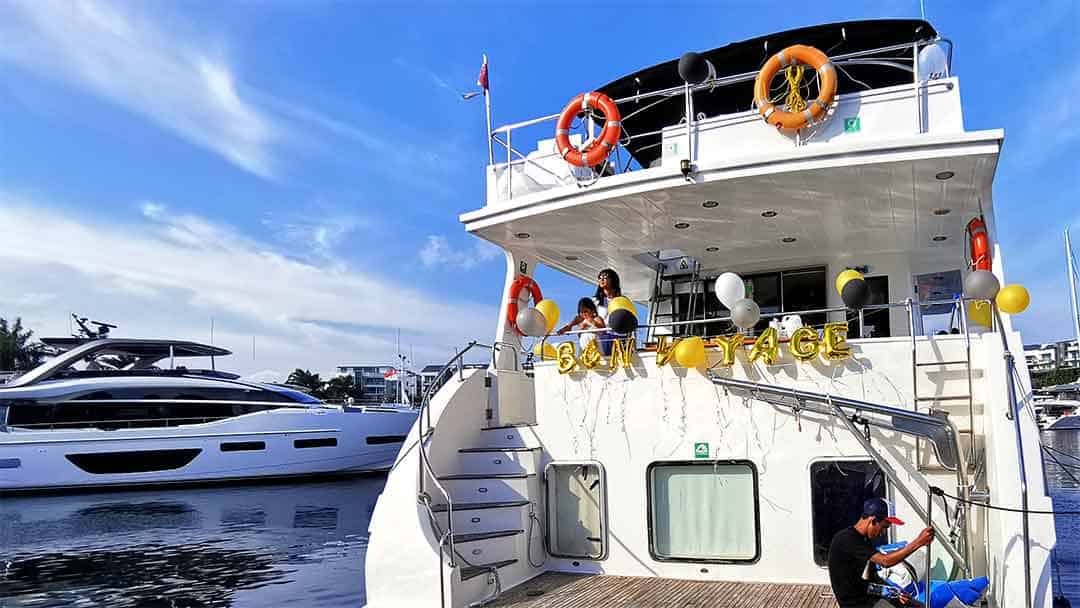 You may be thinking: "Out at sea? Only the rich can ever afford something as luxurious as that!"
Well, throw those thoughts away because yacht chartering is actually much more affordable than you think it is.
Imagine holding your event on top of such a luxurious vessel without breaking a hole in the wallet!
And yes, it is possible.
THE FIRST THING TO DO IS TO…
…rent the yacht.
Consider B.O.B Marine Yacht Charter as we are boaters and yacht owners; and there are many additional perks renting the yacht directly from us.
The best part is that the prices are starting from S$60 per person. Of course, there are always a minimum charge for the yacht to set sail.
For example, if you only have 6 person, and wants to charter Golden Ocean, which can easily takes up to 18 people.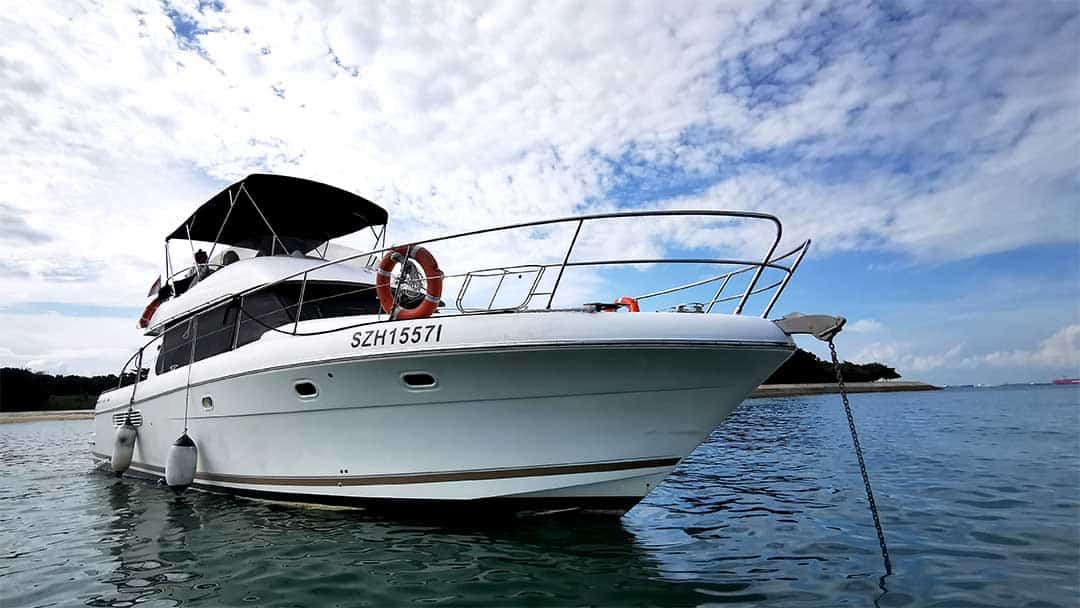 There will be a minimum charge for the charter for 4 hours, with a captain and a crew to take care of you on board.
And prices typically decrease as you have more and more people on board.
Renting from the yacht owners themselves have an additional benefit of getting to know the people that have taken such good care of the vessels.
It's an experience that you definitely wouldn't want to miss either, the chance to meet the people that have put in the love and effort onto the vessel you'll be making memories on!
THE SECOND THING TO DO IS TO…
…customise the package of your choice.
Many yacht owners and yacht agents alike offer add-ons to packages, with the choice of different menus and/or equipment that can add life to any party or gathering on board!
Throwing a party on deck?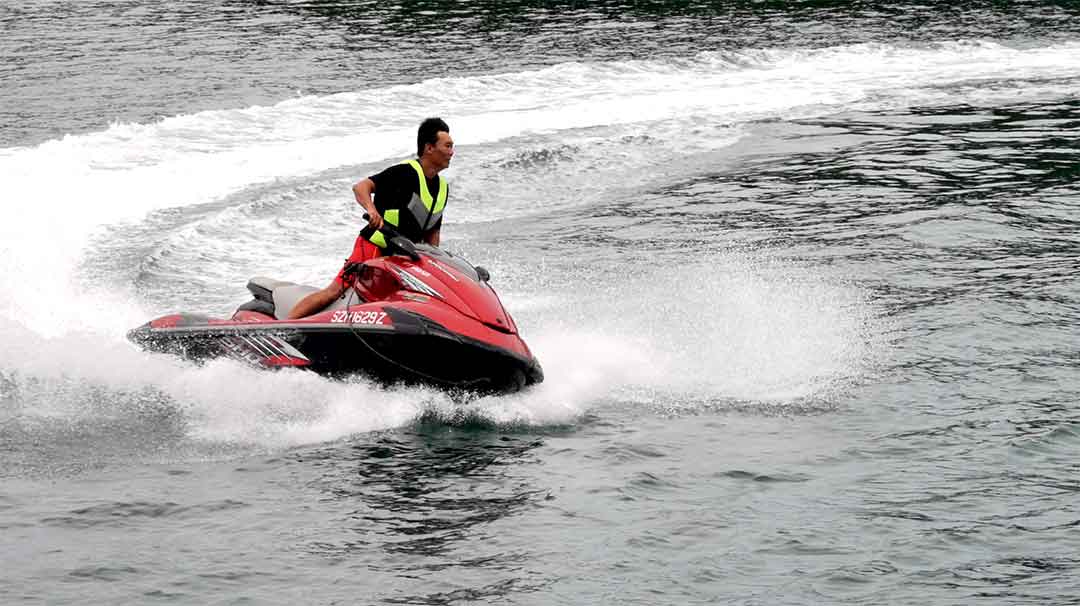 Add a jetski to add a touch of exhilaration and thrill to your gathering! Or if you're needing a more professional setting, pick from an array of in-house catering choices for everyone's needs.
With so many things to choose from, you'll be sure to find that package that's perfect for you and your guests.
THE LAST THING TO DO IS TO…
…simply host your event!
With surprisingly affordable prices (starting from S$60 per pax) that give you the chance to have a spectacular time with one of the world's most sought-after luxuries, no longer do you have to dream about lounging out on the open deck of a gorgeous vessel having yacht party – because it's so easy to fulfil that dream!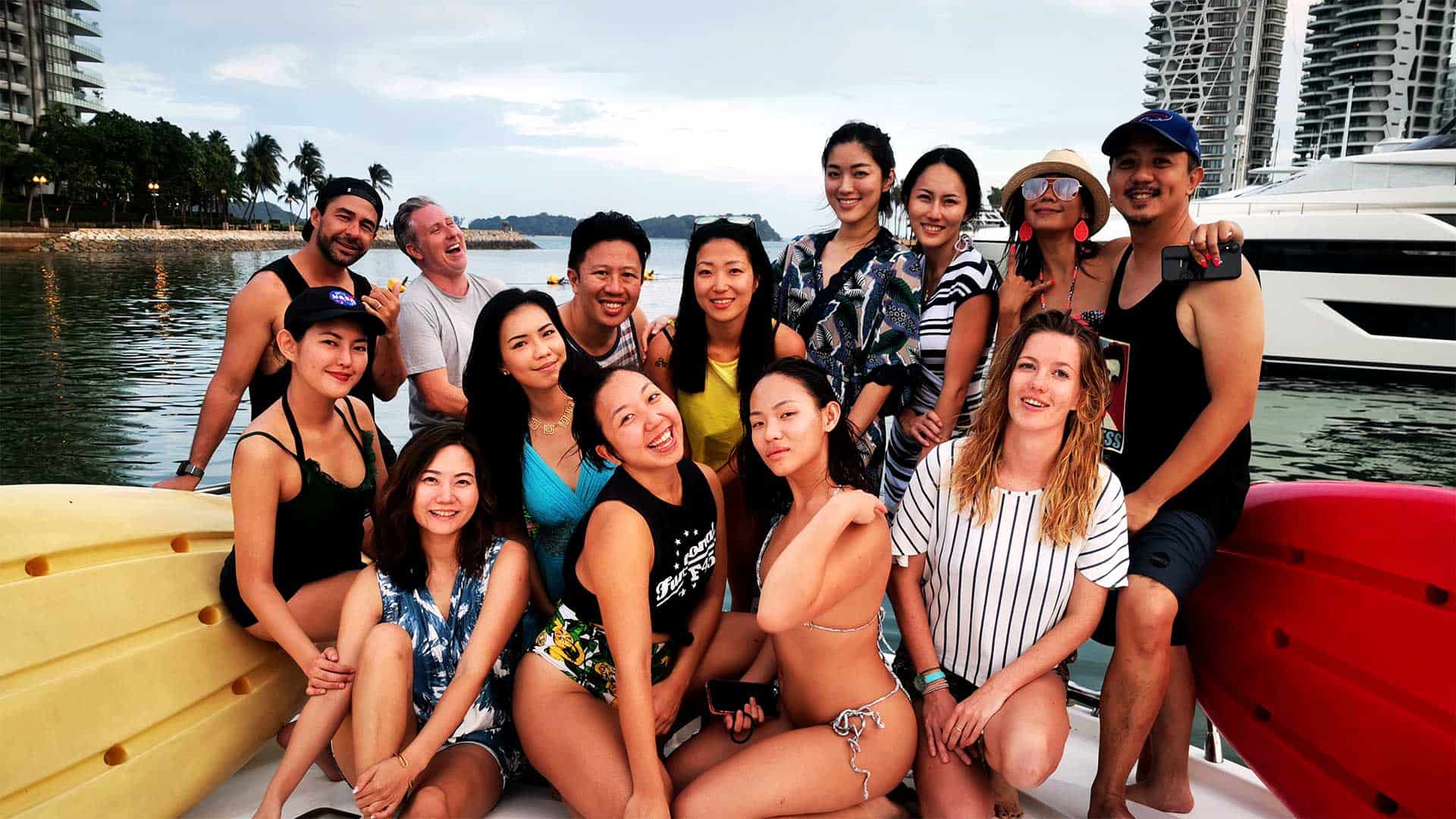 If you've ever needed to find a venue that's perfect for your needs and is also memorable and unique – following these easy steps will surely add colour and life to your event, and you need not spend huge sums of money to impress and have a fun time too!
Now that you're well-read and ready to go, why not take a look at B.O.B Marine's fleet of yachts already available on our site?
You'll surely find the perfect yacht for your needs!