Yacht Chartering for Celebrating Special Occasions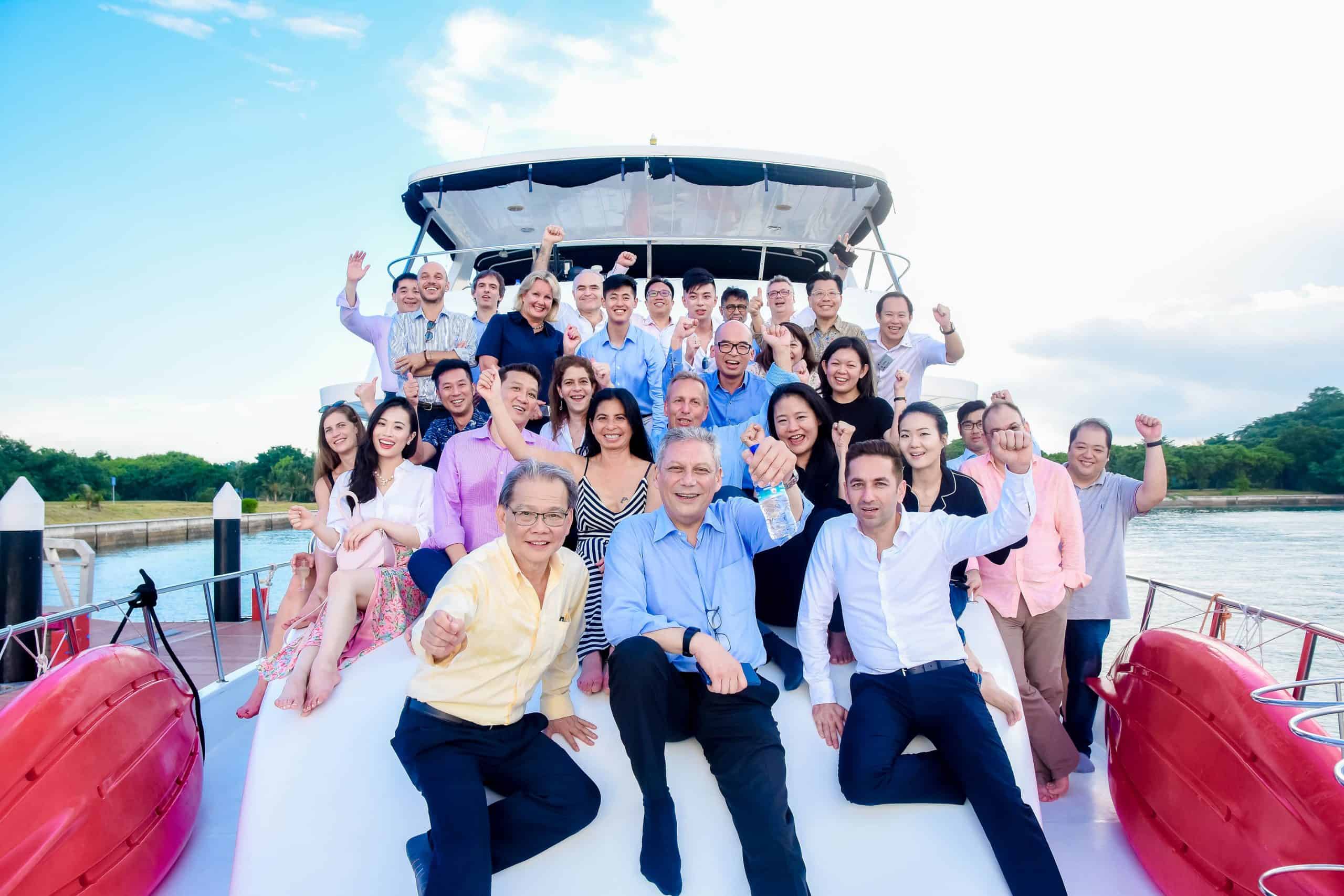 Are you looking for a unique and memorable way to celebrate your special occasions in Singapore? Yacht chartering might be the answer you've been searching for. In this article, we'll explore the wonderful world of celebrating on the water and why yacht chartering is becoming increasingly popular for weddings, birthdays, anniversaries, corporate events, and more. We'll also guide you through the process of planning your special occasion on a yacht and offer valuable tips to make your celebration a success.
Why Choose Yacht Chartering for Special Occasions
1. Unforgettable Experience
Imagine cruising through the picturesque waters of Singapore, surrounded by stunning views, with the gentle sea breeze caressing your skin. Yacht chartering offers a truly unforgettable experience that you and your guests will cherish for years to come. Whether it's a wedding, engagement party, or milestone birthday, the unique setting of a yacht adds a touch of luxury and magic to your celebration.
2. Privacy and Exclusivity
One of the most appealing aspects of yacht chartering is the privacy and exclusivity it provides. You won't have to worry about prying eyes or unwanted interruptions. It's your own private space to celebrate with your loved ones in style.
3. Breathtaking Views
Singapore's skyline and coastline are a sight to behold, and chartering a yacht allows you to enjoy these panoramic views from the best vantage point – the water. Whether it's the iconic Marina Bay Sands or the serene Sentosa Island, you'll have a front-row seat to some of the most breathtaking scenery Singapore has to offer.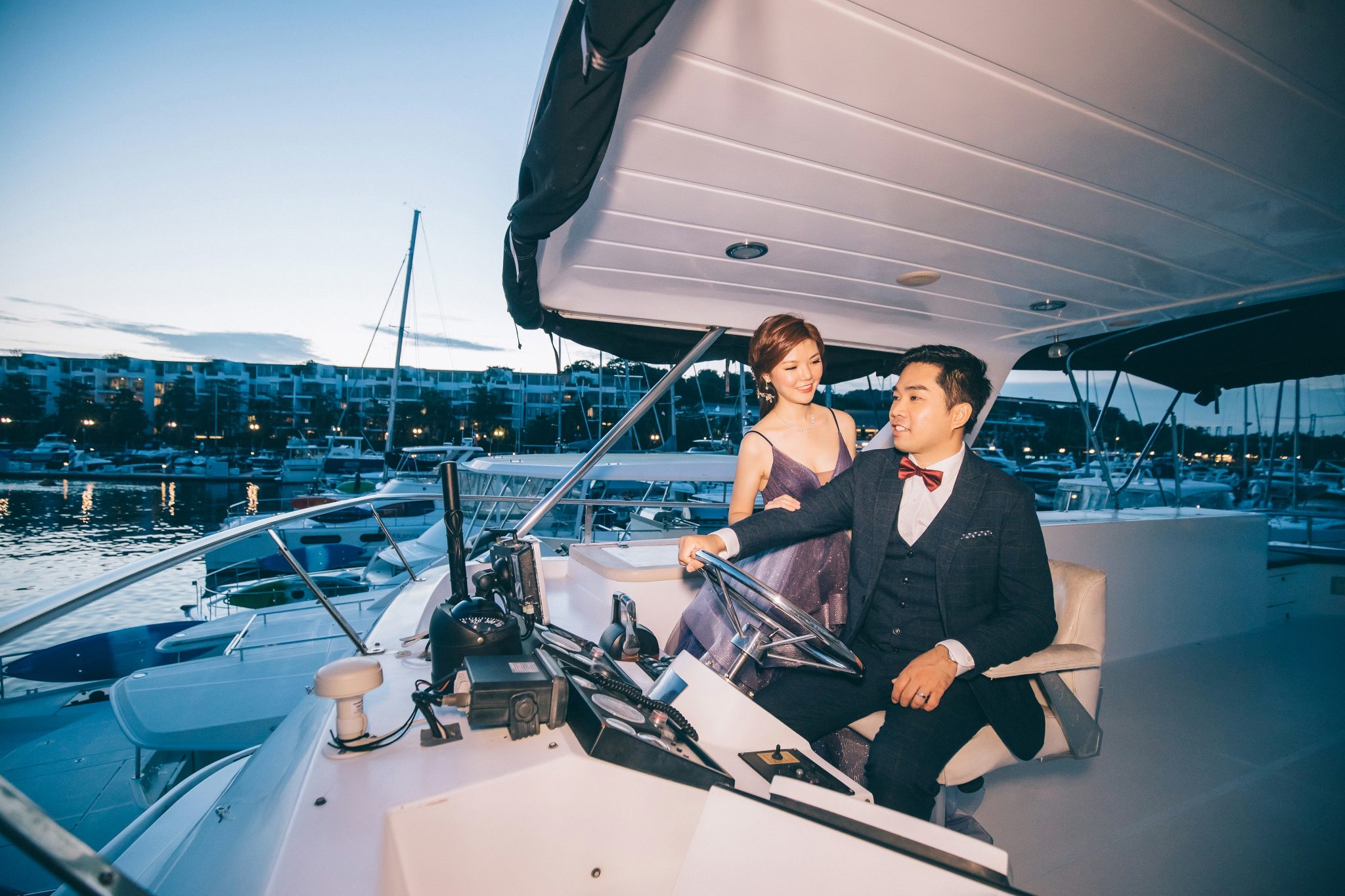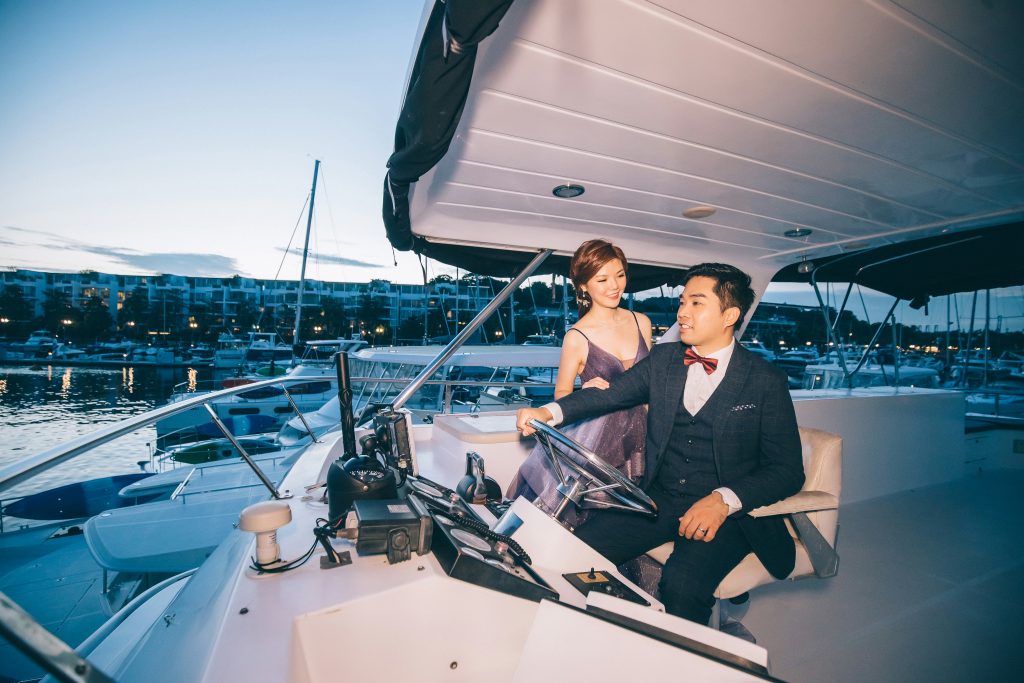 Types of Special Occasions Suited for Yacht Chartering
1. Weddings and Engagement Parties
Yachts provide a romantic and intimate setting for weddings and engagement parties. Imagine exchanging vows with the glistening sea as your backdrop and the setting sun painting the sky in beautiful hues. Many couples find this setting perfect for a memorable start to their journey together.
2. Milestone Birthdays
Turning 30, 40, or 50? Celebrating a milestone birthday on a yacht adds an element of excitement and sophistication to the occasion. You can host a lavish dinner party, dance under the stars, or simply enjoy cocktails with friends while sailing around Singapore's stunning coastline.
3. Anniversaries
Whether it's your first anniversary or your golden one, a yacht provides an ideal venue to celebrate the love and commitment you share with your partner. The romantic ambiance of a yacht cruise will surely rekindle the spark in your relationship.
4. Corporate Events and Team Building
Businesses are also discovering the benefits of yacht chartering for corporate events and team building activities. It's a refreshing change from the usual office setting and allows employees to bond in a relaxed and scenic environment. Team-building exercises can include water sports, onboard workshops, and more.
Choosing the Right Yacht
1. Size and Capacity
Selecting the right yacht size is crucial. Consider the number of guests you plan to invite and ensure there's enough room for everyone to move comfortably. Smaller yachts are perfect for intimate gatherings, while larger ones can accommodate bigger parties.
2. Amenities and Features
Different yachts offer various amenities and features. Some may have spacious lounges, dining areas, or even Jacuzzis. Think about what you want for your celebration and choose a yacht that meets your requirements.
3. Budget Considerations
Yacht chartering can vary in cost, so it's important to establish a budget early on. Factors like yacht size, duration, and additional services can impact the overall price. Be sure to discuss all expenses with the charter company to avoid any surprises.
Planning and Logistics
1. Booking Process
Booking a yacht charter is easy. Start by researching reputable charter companies in Singapore and contact them to discuss your needs. It's advisable to book well in advance, especially for popular dates and peak seasons.
2. Catering and Menu Selection
Food plays a significant role in any celebration. Discuss your catering preferences with the charter company and explore menu options that suit your event. Don't forget to consider any dietary restrictions or special requests from your guests.
3. Entertainment and Decor
Enhance the ambiance of your yacht celebration by adding entertainment and decorations that match your theme. You can hire live bands, DJs, or even bring your own playlist. As for decor, personalizing the yacht with flowers, balloons, and lighting can make it feel truly special.
Safety and Regulations
Safety should always be a top priority when chartering a yacht. Ensure that the yacht is properly equipped with life-saving equipment, and the crew is well-trained. Additionally, be aware of any regulations or licenses required for your specific event, such as alcohol permits for certain celebrations.
Capturing Memorable Moments
Don't forget to capture the special moments of your celebration. Consider hiring a professional photographer or videographer to document your day. These photos and videos will serve as cherished mementos for years to come.
In conclusion, yacht chartering offers a unique and luxurious way to celebrate special occasions in Singapore. Whether you're planning a wedding, birthday, anniversary, or corporate event, the beauty of the sea and the exclusivity of a yacht can elevate your celebration to new heights. Start your journey to an unforgettable event by selecting the right yacht, planning the logistics, and prioritizing safety. With careful preparation and attention to detail, your yacht charter celebration in Singapore will be a cherished memory for you and your guests.
Make your next special occasion truly exceptional by considering yacht chartering in Singapore. Contact us today to learn more about our yacht charter options and start planning your unforgettable celebration on the water.