4 Sailcation activities in Singapore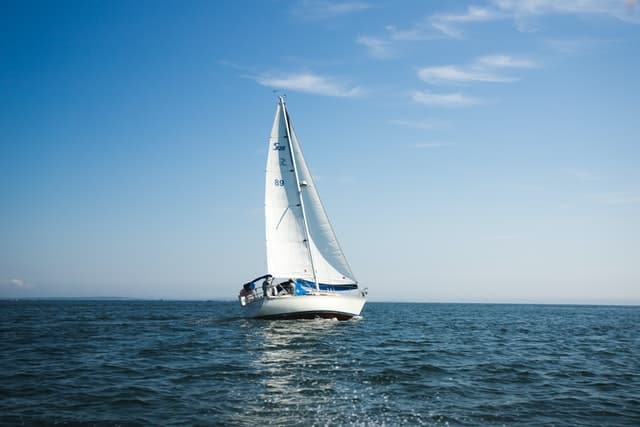 If you're looking for some fun sailcation ideas for your next trip, consider sailing around Asia! There are many beautiful and exciting places to explore by boat, and you can even find some fantastic deals on sailing experiences.
One of the best places to sail in Asia is Singapore. The country has a rich maritime history, and there are plenty of things to see and do when you're out on the water. You can even go paddle boarding or kayak in some of the island's iconic waterways. It's simple as just yacht hire singapore to obtain a yacht for your activities.
What is a sailcation?
A sailcation entails chartering your yacht and sailing into the open waters around Singapore overnight, as the name indicates. You may customize your voyage to match your requirements and tastes, just like you would on vacation.
The difference between a sailcation and a hotel stay is the sheer uniqueness of the experience; you will be able to go on an adventure at sea, but you'll also be able to do it in elegance and comfort. A sailcation guarantees a positive experience at your fingertips, whether you're chasing sunsets with the sea breeze in your hair or on an island-hopping journey through our beautiful and uncrowded offshore beaches. You may rent a yacht from yacht rental Singapore.
(Do note that mobile data will be an issue, hence you should expect to lose connectivity)
Activities you can do during a sailcation
Island hop around the southern islands of Singapore
Although Sentosa is the most well-known island, the Southern Islands of Singapore also include St John's Island, Lazarus Island, Kusu Island, Sisters' Islands, Pulau Hantu, Pulau Tekukor, and Pulau Seringat.
Lazarus islands
Lazarus Island, also known as Pulau Sekijang Pelepah, is a small island in Singapore's Southern Islands that is connected to St John's Island by a causeway.
Beachgoers and families who want to spend quality time with their family and friends go to Lazarus Island.
This lagoon is ideal for achieving the ideal tan line on your beach body. The beach is also a wonderful spot to relax and enjoy a picnic. Beachgoers may also spend their time swimming on the beach or enjoying the wind from the sea breeze.
St john island
The biggest of the Southern Islands, St. John's Island is steeped in history. A delightful weekend vacation destination is what was once a prison for political detainees and secret society ringleaders.
The St. John's Island path is 2.8 kilometres long and has 15 stops where visitors may learn about the local flora and animals.
Check out St. John's during low tide if you think Singapore lacks aquatic life. The coast's edge displays a bed of organisms during this period, ranging from reef fish to sea sponges and even some sea stars.
Kusu Island
Kusu Island, also known as "Tortoise Island" in Chinese, lies 5.6 kilometres off the coast of Singapore, directly adjacent to Lazarus Island.
According to legend, a big tortoise saved a Malay and Chinese fishermen who were drowning due to their shipwreck. The two sailors came to the island every year to present offerings and express gratitude.
The Da Bo Gong Temple (or Tua Pek Kong in Hokkien dialect) is a renowned tourist attraction on Kusu Island. The major deities of this Chinese temple are Da Bo Gong (God of Prosperity) and Guan Yin (God of Mercy) (God of Mercy)
You will undoubtedly pass the Wishing Well if you take the elevated path from the jetty to Da Bo Gong temple.
A lotus-shaped concrete structure with bells in the middle sits inside the wishing well. Throw some money into the well after expressing your wish and try to ring the bells.
Floating restaurant
A popular floating restaurant located along Pulau Ubin is known to serve fresh and masterful seafood dishes. Though it is not the continental breakfast we all love, it is a wonderful place to visit when you are craving traditional Chinese seafood. Though, expect prices to be hefty for such a novel establishment.
Island hop to the popular northern island known as Pulau Ubin!
Pulau Ubin, shaped like a boomerang, is located close to the north-eastern corner of Singapore. The building has bells in the middle is where the Pulau Ubin town centre is located.
With its lush vegetation and rich animals, Pulau Ubin is a nature lover's dream come true. As you go about the island, go bird-watching, visit abandoned quarries, and discover more about the area's unique vegetation.
BBQ dinner under the stars
A narrow strait separates Pulau Ubin and Ketam Island. The anchor will be dropped here, and preparation for dinner begins on the sailboat overnight.
Food will be ready when the sunset, and you will be able to enjoy a bbq on the beach and beneath the stars. Food includes a wide range of culinary options, including chicken wings, lamb loin chops, dory fillet, satay, garlic bread, etc. Furthermore, since it is a dinner, drinks will also be provided on the yacht that you are sailing on.
Water activities
Several water activities may be done while on a sailcation. You're surrounded by water and fresh air while you're on a boat, which is terrific for your mind and your well-being.
Here are some water activities that you can indulge yourself in
Stand up Paddle boarding
The greatest method to develop social bonds while getting a solid core exercise is on a stand-up paddleboard. The paddleboard can be put into the water in seconds after the boat is at anchor in a gorgeous, tranquil cove, and you can hop onto it from the boat's swim platform.
Kayaking
For one or two people, Kayak is small enough to keep on a boat and may be used for fun once the mothership has moored in a beautiful harbour. Kayaks are often made of inflatable or hard plastic, making them light and simple to launch. They also take very little instruction to use. You can explore in a kayak if you can grip a paddle.
Fishing
There's no need to venture far offshore to fulfil your desire to catch fish, whether you're fishing in freshwater or saltwater. Indeed, being on a yacht close to shore allows you to traditionally fish with fly-fishing gear.
No matter your sailing aspirations, you're sure to find something to suit your needs in Asia. So set sail and explore today!
Book your sailcation with us!
Want to go on a sailcation singapore? Charter your journey with us!
We at Bob Marine have over a decade of experience sailing the Southeast Asian seas. Discover sailing asia via our unique sailing experience! You can rent a yacht or boat with us here.