What Occasions Can I Rent a Yacht For?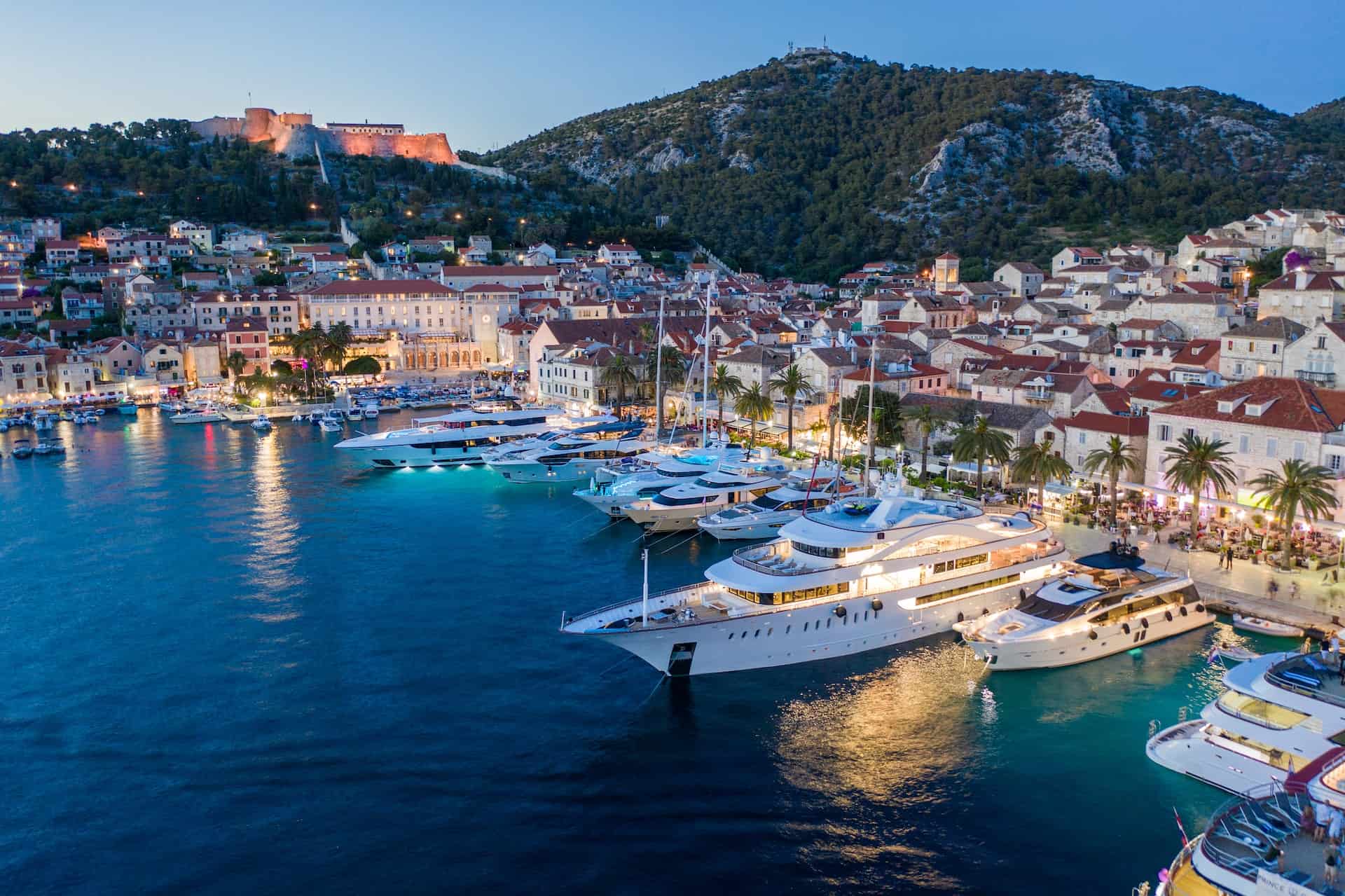 Are you a traveller who dreams of luxury and exploration? Have you ever considered a yacht rental to experience the glamour, comfort, and adventure that comes with life on the open seas? You can use yacht rentals for any number of occasions – from special occasions to corporate events. In this post, we'll explore all of your options when it comes to yacht charters – so if you're ready to embark on an exclusive journey of fun activities, relaxation, elegance, and grandeur then read on!
Occasion #1: Organize an unforgettable corporate event with a yacht rental
If you're looking to impress your clients with a lavish venue for corporate events or team-building activities, chartering a yacht could be the perfect option. A yacht charter will provide everything you need – from pristine interiors and sophisticated lounges to attentive staff who can help you organize and host events that are truly unforgettable.
Occasion #2: Romantic Getaway
Are you planning an intimate proposal or simply want to spend quality time with your spouse? Renting a yacht is undoubtedly one of the most romantic ways to get away from it all and reconnect. Enjoy stunning views in tranquil settings, along with delicious drinks and dining options – making it easy to create lasting memories of your special day!
Occasion #3: Birthday Party
Celebrate a special birthday milestone in style by considering a yacht rental Singapore has to offer for the special occasion. Most yachts come equipped with everything you need to make your guest of honour feel extra special – from beautiful cabins and private lounges to delicious catering options. Plus, the stunning views and luxurious amenities will create an unforgettable atmosphere for any birthday celebration!
Occasion #4: Bachelorette Party
Planning an epic bachelorette party? Look no further than a yacht rental company! Choose from their selection of boats, jet skis, and more to make sure everyone on board has plenty to do. And because yacht rental companies can tailor their packages to suit all budgets, it's easy to find the perfect option for your group!
Occasion #5: Yacht party
Are you looking to host the perfect summer party or a special event for your friends? Look no further than renting a yacht for the night! Whether it's an intimate gathering or a huge bash, hosting such occasions with a yacht party is sure to be an unforgettable experience. You can rent a jet ski, explore the Marina Bay Sands area and nearby Lazarus Island, and take in some of Singapore's most breathtaking views as you let loose and have fun. Gather your friends, pick out some tunes, bring drinks and food onboard – all that's left is to enjoy! So what are you waiting for? Get ready to have a great time on the open water with your closest companions!
Occasion #6: Family gathering
If you have a large family and want to spend quality time together, why not rent a yacht? A day on the high seas with your loved ones will create lasting memories. Gather everyone around the deck for a game of cards or enjoy a delicious meal prepared by the crew. Yacht rentals provide your family with an unparalleled experience to come together in style and comfort. Make this occasion one that nobody will soon forget!
Occasion #7: Visit islands around Singapore
As Singapore is surrounded by many beautiful islands, you can take this opportunity to rent a yacht and explore the unspoiled nature of these places. Cruise around the Southern Islands such as Kusu Island and Sisters' Islands for an unforgettable experience of peace and tranquillity. With a yacht charter, you can wander at your own pace, visiting whichever islands you want for as long as you want! Whatever type of vacation getaway you're looking for – from romantic island escapes to adventurous group trips – renting a yacht is sure to provide you with unique experiences that will stay with you forever.
Occasion #8: Go on yacht trips
A yacht trip is a perfect way to spend quality time with your nearest and dearest. Whether it's a weekend cruise or a longer voyage, you can bond over activities such as snorkelling, fishing, swimming in the ocean, sunbathing and more! You have the option of travelling with just family members or inviting friends along for an unforgettable sailing experience. So why not gather up your loved ones and embark on a unique adventure that will create memories that last a lifetime? After all, what better way to reconnect than by taking to the open seas?
Occasion #9: Celebrate special moments
Yacht rentals are also great for celebrating special occasions such as anniversaries or reunions – so you can kick back, relax and celebrate in style. With a wide range of luxurious amenities on board such as comfortable cabins, plush furnishings and plenty of space to move around, you're guaranteed to have an unforgettable trip that everyone will love! So if you're looking for the perfect way to celebrate special moments and enjoy quality time with your family or friends, renting a yacht is certainly worth considering! It's sure to be an experience that you'll never forget.
Occasion #10: Go fishing in the open seas
Do you love the thrill of being out in the open seas and hunting for some big catch? Renting a yacht is the perfect way to do it. You'll be able to take your fishing equipment aboard, and with your own transport, there's no need for you to worry about getting stuck on land if the weather turns sour. What's more, you can have a restful night onboard after a day spent catching the best fishes in town! Yacht rental will give you an unparalleled experience of enjoying nature and its bounty. So go ahead, and rent one today to make all your fishing dreams come true!
The bottom line
No matter what the occasion, renting a yacht is the perfect way to make it an unforgettable experience. Whether you're looking for something intimate and romantic, or a larger group gathering, a yacht rental can provide the ideal setting for any event. From birthday celebrations to bachelorette parties to corporate events, yachts offer unbeatable luxury and an unforgettable experience that is sure to be remembered for years to come. So don't hesitate – get in touch with a yacht rental company today!