5 Places for Family Yacht Rentals in Singapore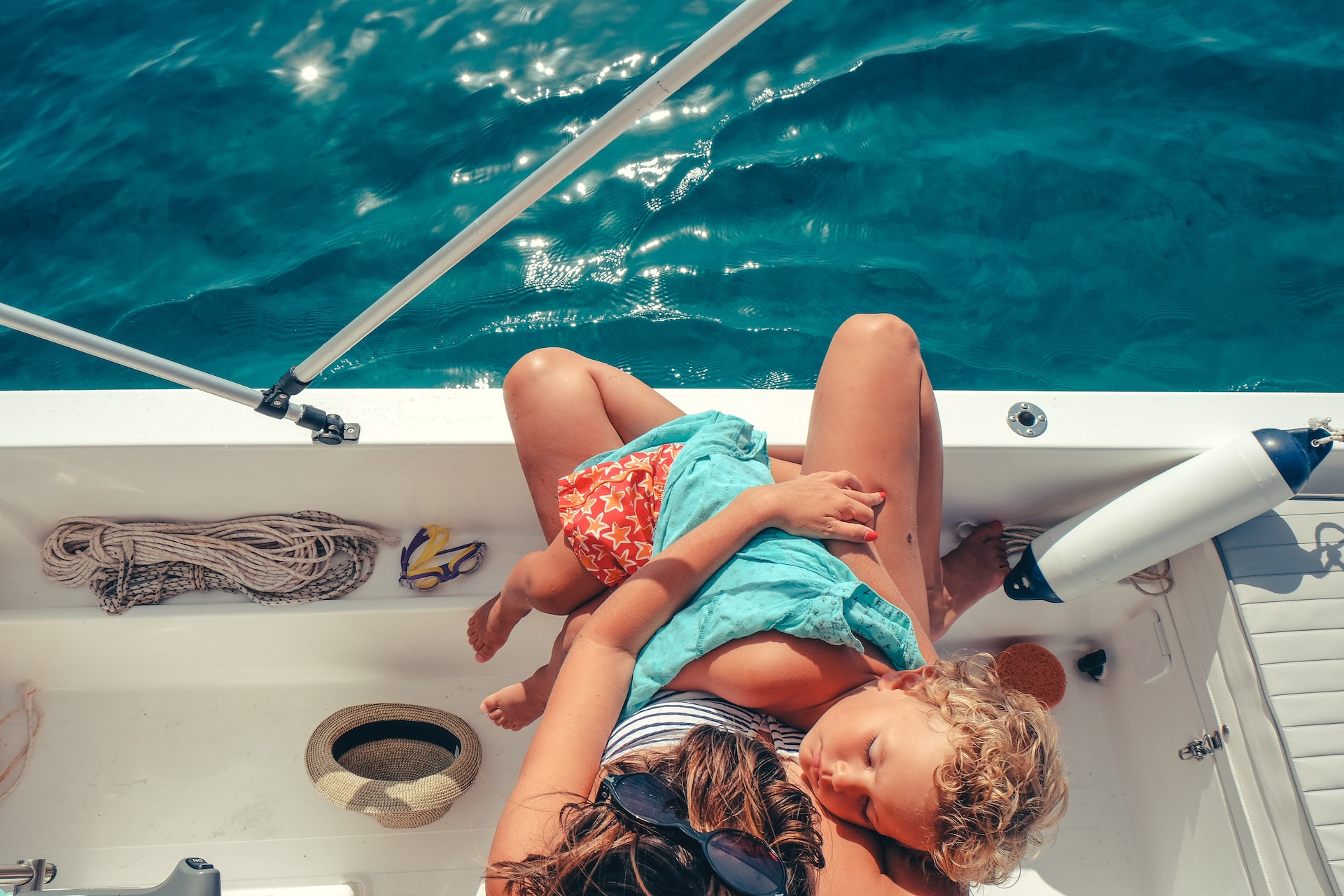 Are you looking for a unique way to explore locations like the Southern Islands, Marina at Keppel Bay, and Lazarus Island around Singapore with your family aboard a private yacht? Have you ever considered a yacht rental and seeing the city from remarkable perspectives on the open water such as Marina South Pier and Sentosa Cove? Whenever people hear the word yacht, they immediately associate it with luxury. Fortunately, yacht rentals in Singapore aren't as expensive as they may seem and even more so if you're travelling with a family. Here are 5 places for family yacht rentals in Singapore that will enable your family to experience the beauty of the country from an entirely unique viewpoint. Whether your idea of a holiday is relaxing in untouched natural scenery on a yacht cruise, enjoying a fun time at a yacht party, or taking thrilling water sports to the extreme, choosing one of these five best places for family yacht rental services in Singapore can ensure an unforgettable experience!
#1: Band of Brothers (B.O.B) Marine
B.O.B Marine is the perfect place for an idyllic yacht holiday experience in Singapore! They offer a wide selection of yachts that can accommodate anywhere from 8 to 36 passengers on board. Two of their most famous family-friendly yachts are Sardinia and Golden Ocean. Sardinia gets its name from the second biggest island in the Mediterranean Sea, and is a great choice for family yacht rentals in Singapore. It is a luxurious vessel that measures 57 feet and stands three decks high, making it capable of comfortably accommodating up to 36 passengers. To ensure the utmost safety and comfort onboard, Sardinia also comes with one captain and two crew members that are highly experienced in navigating the waters around Singapore. Golden Ocean, on the other hand, offers a luxurious experience for families looking to take their yacht rental in Singapore to the next level. With its timeless styling and beautiful furnishings, this vessel can accommodate up to 18 guests and comes equipped with a fully air conditioned saloon deck and a spacious lounge area on the top deck. You'll also be provided with a captain and crew member who can help you experience the city's sights and attractions in style. So if you're looking for a fun and unforgettable family outing, Golden Ocean is the ideal choice!
Additionally, B.O.B Marine's yachts are equipped with luxurious amenities like kayaks, luxury cabins and deck spaces that make your vacation more comfortable and fun. Some of the yacht amenities include a cabin with beds, washroom and shower facilities, a BBQ Pit, microwave, full height fridge with freezer, 40-inch television and Bluetooth speakers. They also provide convenient packages such as BBQ buffets and catering services so that you don't have to worry about meals while on your charter.
Their experienced crew will ensure that you get the best out of your yacht rental experience from start to finish. They also provide flexible packages for different family sizes so that everyone can have a wonderful time aboard the yacht! If you're looking for an unforgettable holiday experience within Singapore, be sure to check out B.O.B Marine for top-notch family yacht rentals!
Continue onto the other four places for family yacht charter Singapore experience in the next section…
#2: Singapore Island Cruise
While not a yacht rental per se, the Singapore Island Cruise offers full day cruises around the Southern Islands as well as half day trips with options to customize your own route. Plus, their experienced captains and crew members will help you plan out all the best places to go for a family excursion or party on the sea! In addition, their cruise boats are equipped with all the necessary amenities to make your trip even more enjoyable. They also provide a variety of packages for different sizes of family groups such as private cruises, group tours and boat party charters. This is the perfect option for groups looking to experience a relaxing day out with their family without all the hustle and bustle of a vacation in town!
#3: Singapore Yacht Club
The Singapore Yacht Club offers yacht charter services suitable for families and friends, allowing you to explore some of the best spots around Singapore such as Kusu Island and St John's Island. The Singapore Yacht Club also offers sailing and motorboat lessons that are suitable even for beginner sailors and their instructors can provide advice on how you may maximize safety while having fun out at sea. The club also provides food catering services so that you don't need to worry about packing snacks or meals along with you.
#4: Sunset Cruise yacht charter
If you want a romantic, private time with your family on the sea, consider booking an affordable yacht charter with yacht charters that offer sunset cruise rides. Enjoy a tranquil evening out on the open water while watching the sun setting on the horizon and admire an unforgettable view of the city skyline from a unique perspective. On top of that, you can also enjoy a meal onboard with delicious cuisine prepared by the crew. Most packages also include food and drinks, live music and other entertainment that is sure to make it an unforgettable experience for everyone!
#5: Trident Marine Asia
Trident Marine Asia provides high quality luxury yachts for rent as well as experienced crew members who will help you explore some of Singapore's most stunning islands with ease. Their yachts come equipped with all the necessities you would need for a comfortable yet thrilling holiday on the open water. They also provide many different options for all your marine bookings needs in Singapore, making it an ideal choice for families seeking a luxurious yet family-friendly yacht experience!
Closing thoughts
No matter what kind of family holiday experience you're looking for, these five places for family yacht rental Singapore is famous for are sure to provide you with great value and unforgettable memories. So, don't wait any longer and start planning your most memorable vacation with a yacht booking today!