What to Know Before Chartering a Yacht?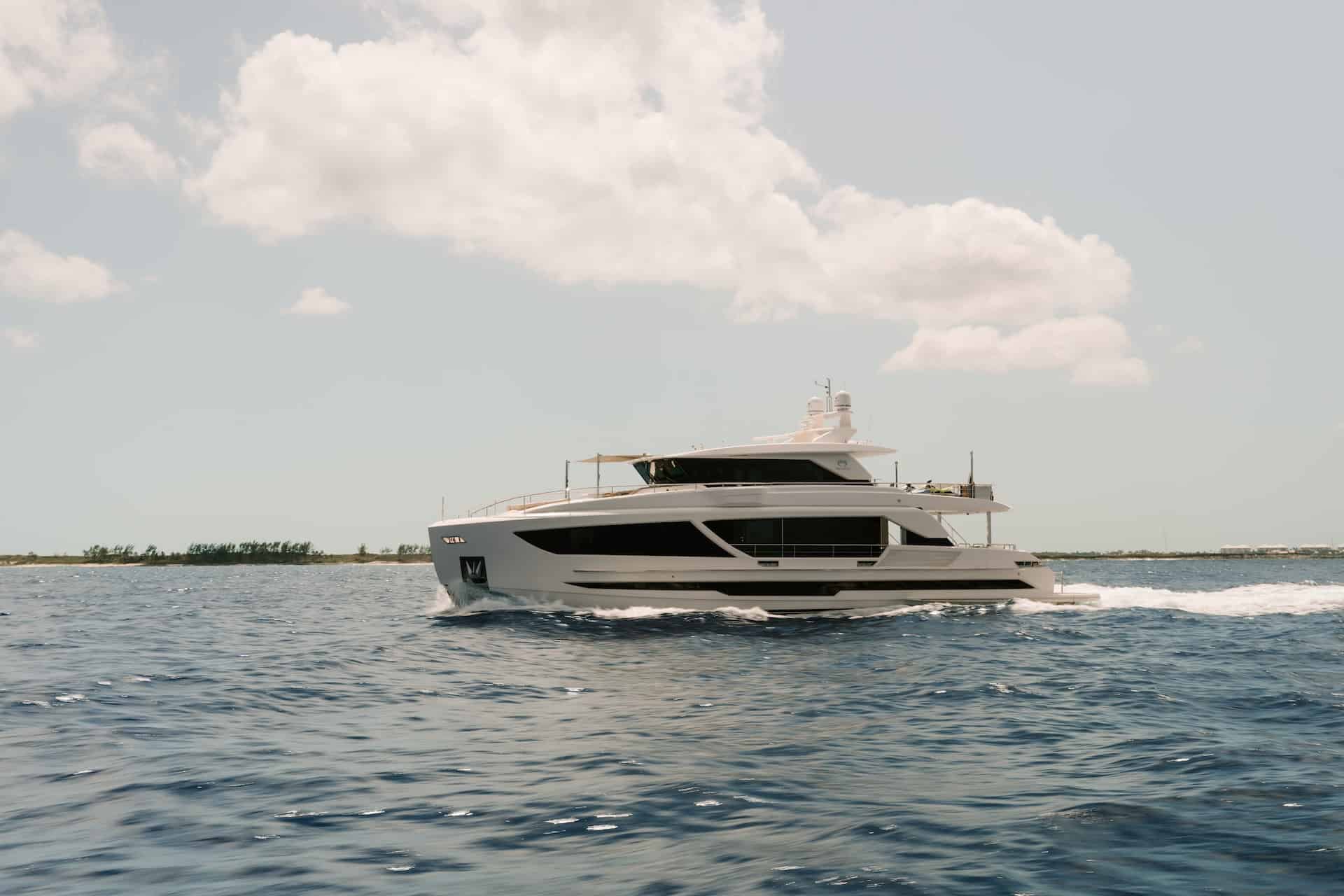 The beautiful Singapore weather calls for a sailing holiday on the high seas.
You can easily look for a charter broker that will help with yacht charter in Singapore for a few hours to a few weeks.
To help you get ready for an afternoon at sea or a long weekend away, the majority of yacht rental businesses provide full-service packages.
But for first-time charterers, let us guide you on everything you need to know about yacht rental in Singapore!
What is a yacht charter?
Yacht charters consist of a combination of cruise and anchor.
A standard 4-hour charter yacht rental journey first sets sail towards Sentosa or Marina Bay for a short cruise, where you can get a panoramic view of Singapore's scenic skyline and feel the refreshing breeze running through your hair.
If you are looking to charter yachts for a charter vacation, you can easily rent a luxury yacht to throw a party or a smaller yacht for a simple yachting holiday filled with water sports.
What to consider before renting your very own yacht?
1) Budget
Yacht charter comes in all sorts of sizes, prices, and packages.
Chartering your own boat can come with all sorts of costs depending on the number of guests the yachts carry, if a crew member or crew members are required and what activities you plan to do.
However, if you don't want to blow your budget on your charter, it's crucial to take into account the whole amount you have to spend, as well as any unforeseen expenses like gasoline or hiring the right crew.
Before you spend time researching and comparing possibilities for your upcoming vacation, be aware of the upper limit.
2) Size of the yacht
The best yacht for you isn't always the biggest one available.
It all depends on what your yacht charter is for.
Even though a bigger boat could seem like a better way to relax on vacation, going overboard could only mean wasting money or space.
A mega-yacht is entertaining, however, it is not essential and will probably result in higher rates and higher fuel expenditures.
The majority of yacht charter customers are better served by allocating funds to a comfortable luxury experience and the proper crew.
Instead of opting for a bigger yacht, you can hire a brilliant captain that will make cruising on the yacht more comfortable and your own chef for your family so they can relax on the deck.
3) Inclusive or expense-based
The majority of yacht rentals may be divided into two groups:
Similar to all-inclusive resort vacations or a hotel room package, all-inclusive yacht vacations include all crew members, meals and beverages, any scheduled excursions, and all facilities.
These have a much higher charter rate but visitors are allowed to plan the budget for the charter trip per person in advance.
Any additional features, such as the use of a captain and crew, fuel charges, and port charges, will be charged as extra prices for other yacht charters.
How to charter a yacht?
You can rent a yacht from a Singapore-based yacht charter company or if your budget allows for it, you can even buy one.
The right broker such as burgess yachts will be able to advise you on purchasing the right yacht for you.
What to bring on board a yacht?
It is important to check the yacht prior to sailing or before you leave the ports for safety equipment.
Safety equipment to look out for includes:
Life vests
Communication devices
Working navigation equipment
Signal Flares
First Aid Kit
Fire extinguisher
Extra clothes such as t-shirts and towels are always handy in case you get wet, and sunblock isn't a bad idea either.
If you prefer spending time indoors, you can also bring board games or cards.
Remember, if you don't intend to rent a BBQ pit when chartering a yacht, you will also have to bring your own food.
What are the crew members responsible for?
It is important to remember that if you were to rent a BBQ pit, only the crew is allowed to handle the fire due to safety issues.
The crew is responsible for the safety of the yacht and serving the clients, however, they are only crew members, not trained butlers, and should not be treated as such.
Other duties that the crew is responsible for include the cooking of food for the BBQ, and preparation of any water toys.
Can the yacht sail non-stop?
The price of the yacht includes the fuel of the itinerary, therefore dropping anchor is necessary when chartering a yacht.
Yachts also have to anchor before food and beverages can be set up.
On top of that, water toys can only be set up when the ship is stationary.
What happens if it rains during my charter day?
Depending on the time of year, rain can be an issue when chartering a yacht.
Most yacht charters will continue sailing during passing showers and light drizzles.
However, if there is a thunderstorm, the charter will be delayed or can be rescheduled to a mutually agreeable date and time.
For greater accuracy, we recommend that you contact your captain to get an onsite evaluation of the weather.
When is yachting season in Singapore?
As Singapore does not have any seasons, the yachting season is considered a year-round event.
However, Singapore is still affected by violent winds that usually occur between April and November, this can be a nuisance to sailors.
Therefore, the ideal sailing season is from December – March.
Can a yacht survive the rough seas?
Most yachts are built to withstand rough seas and strong weather.
How well a yacht can fare in rough water depends on the degree to which its hull can displace water.
A displacement hull allows a yacht to 'slice' through the water with little propulsion.
This limits its speed but allows for a smoother ride in exchange.
If you're looking for a more stable yacht, you can ask for advice from your charterer before renting.