Why Sentosa Is The Ultimate Team-building Activities Venue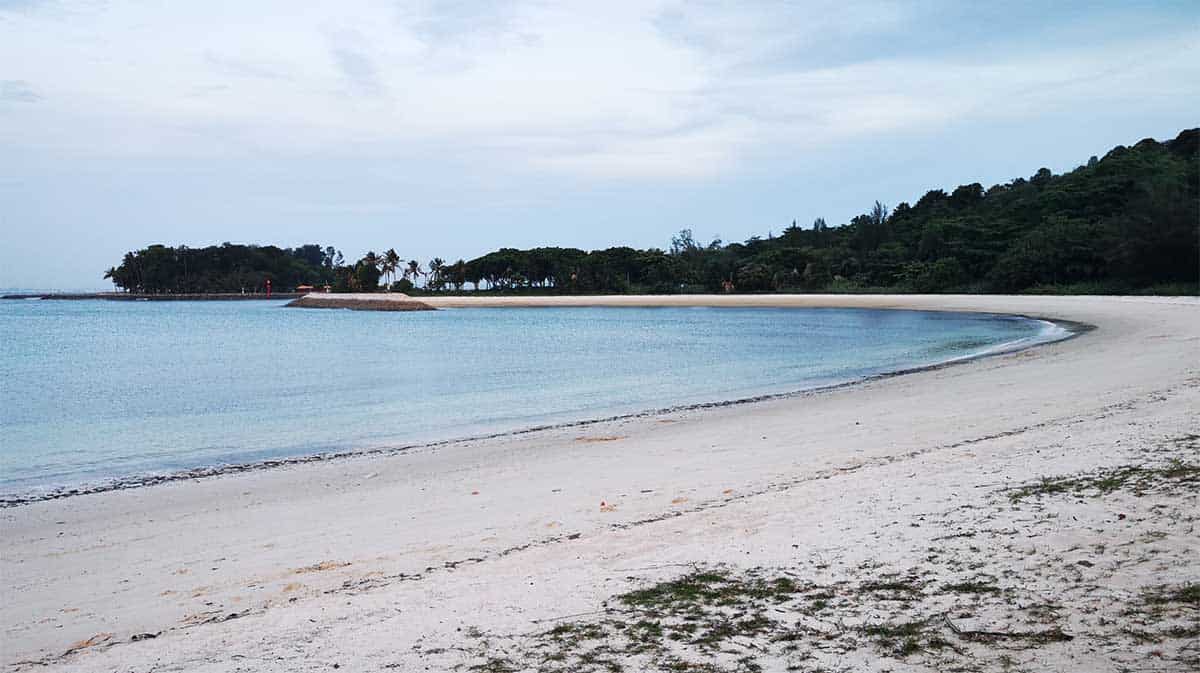 Over the years, Sentosa has built a name for itself – both locally and internationally. When you think of Sentosa, what do you think of first?
Do you think of the theme park Universal Studios Singapore?
Resorts World Sentosa?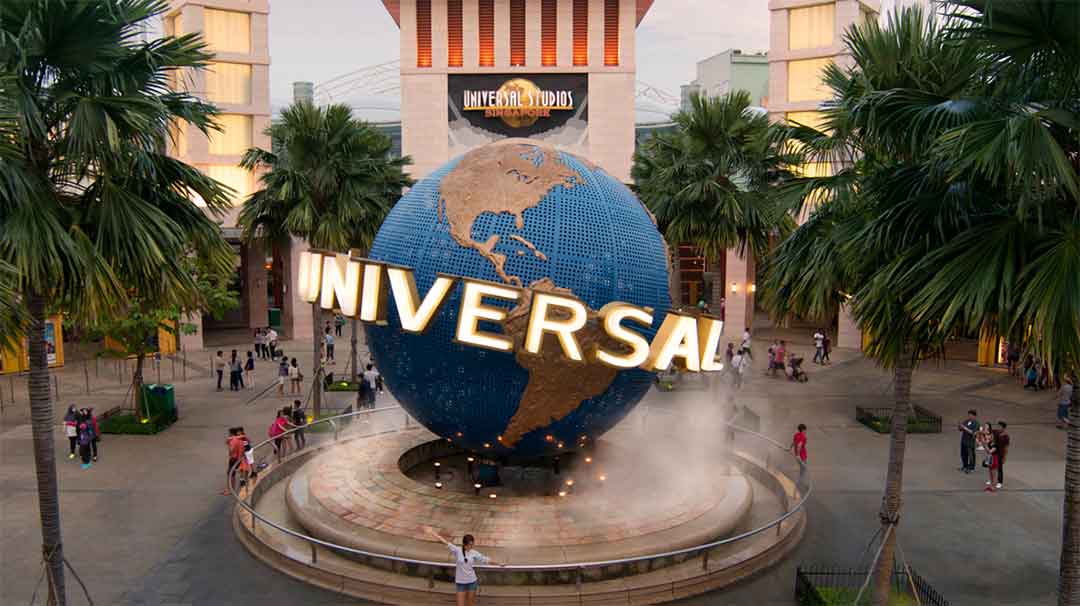 Or are you a nature-lover and think of beaches like Siloso Beach first?
No matter what popped into your head first, no doubt that Sentosa has many attractions on the island that attract locals and tourists alike to its shores!
It's because of this that Sentosa is the ultimate team-building venue.
With so many hotels, beaches, and recreational facilities, it's difficult to deny that this small island down south of Singapore is perfect for team-building activities.
Depending on the type of team building activities that you have planned for you and your company, the large variation of venues on Sentosa will leave you spoiled for choice!
Want to brave the hot Singapore sun and bond with your colleagues and employees in an outdoor retreat?
Sentosa's three beaches are perfect for all of you to have fun, and get your daily dose of sunshine!
Not a fan of the hot tropical weather?
Not to worry, Sentosa has many hotels for you to pick from, and you'll be able to hold your team-bonding activities in these large air-conditioned ballrooms. Depending on the hotel you pick, the price will vary, so make sure you do your research as well.
Besides the beaches and the hotels, did you know that Sentosa has many fun and adventurous attractions as well?
If you're looking for a wild and wet day of bonding, then maybe the Adventure Cove Waterpark will fit perfectly into your plans!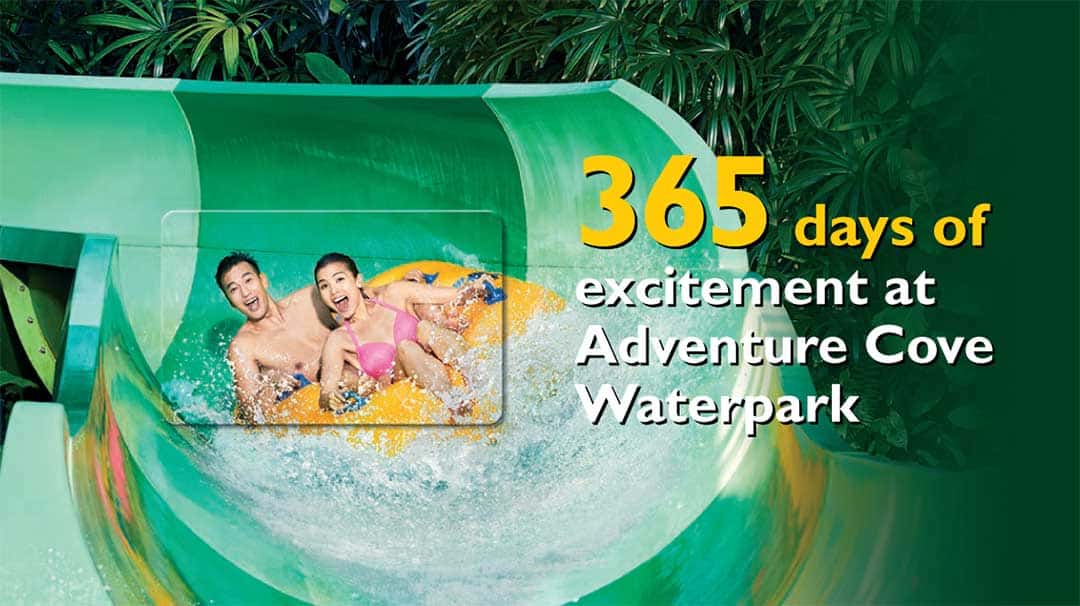 With over 14 rides and attractions, as well as a rainbow reef containing over 20 thousand variations of fish and sharks, this grand waterpark is a permanent attraction, and surely you and your employees will have lots of fun splashing around.
Want to give your teammates and co-workers a chance to come face-to-face with their fears? AJ Hackett, located on Siloso Beach, is a 50m tower meant for people to jump off of (safely, of course!).
Alternatively, swing through the air on the Giant Swing, and rush towards the beach at high speeds, feel the wind rushing through your hair!
Although, if jumping off towers or soaring through the air are just not things that you are interested in, then have a relaxing walk over the Skybridge, and treat yourself to a beautiful view of Sentosa Island, over a 40m stretch.
For the teams with daredevils that just can't sit still, the Mega Adventure Park may be your choice of a team-bonding venue. Rocket through the air on the 450m long MegaZip zipline, or become the next George of the Jungle with MegaClimb, a treetop obstacle course.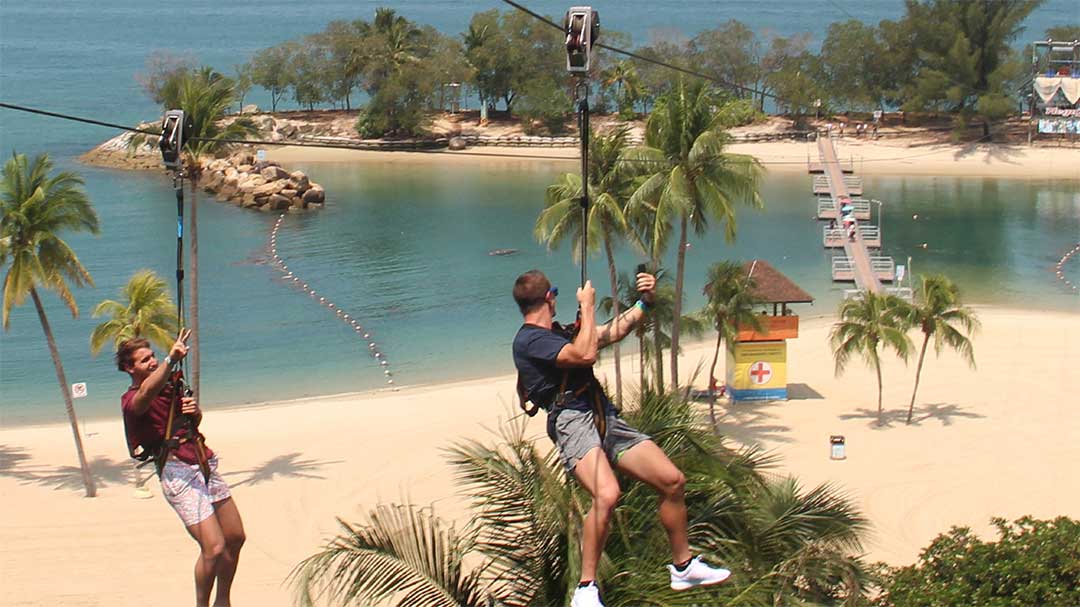 There are four choices of activities for you to choose from, each one giving you the perfect base for bonding games that instill trust and camaraderie within teams.
Not forgetting the untouched part of Sentosa, which is One Degree 15 Marina; many companies have the mis-conception that it is very atas and expensive there.
Little did many know that with B.O.B Marine, it takes only about S$60 per pax to rent our corporate yacht charter package out to the neighbouring islands. What better way to have the entire Lazarus island to your entire company team building activities.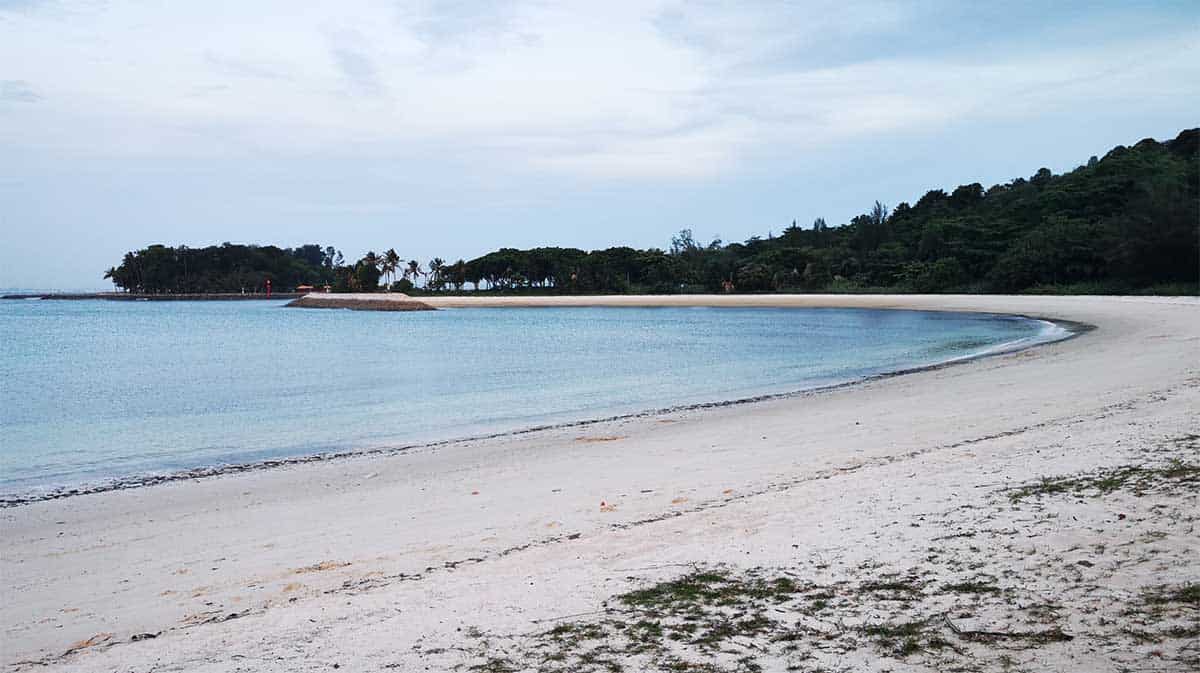 Do consider that options and book with us today!
When everyone is all tired out from a long day of good fun and laughter, Sentosa's large array of F&B outlets will come as a relief to everybody, since they would probably be starving by the time the team-bonding activities end.
Depending on what you and your teammates will feel like munching on at the end of it all, there will definitely be something for everyone to be satisfied with!
Head down to Malaysian Food Street for any local cravings!
The atmosphere ties in perfectly with the food, with the interior of the food street mimicking a classic Malaysian street filled with stores and seats set out on the side of the "roads".
In the mood for a buffet dinner?
Sentosa's Good Old Days is an excellent restaurant that serves a buffet spread (from 5pm daily) filled with Asian dishes enough for anyone to satisfy their hungry pangs with, and their selection of all-day combo meals will have your wallet full and happy at the end of your meal.
With so many places that you can go to for your team-building activities, surely your plans will be fulfilled, giving you the peace of mind as you spend the day with your teammates and colleagues – giving you more time to have fun instead of worrying over the small, little details.
No matter what your needs and wants are for your team-bonding session, Sentosa will have all the facilities you will need, making it the champion and undisputed winner of team-building venues.