What Can You Do at a Yacht Party?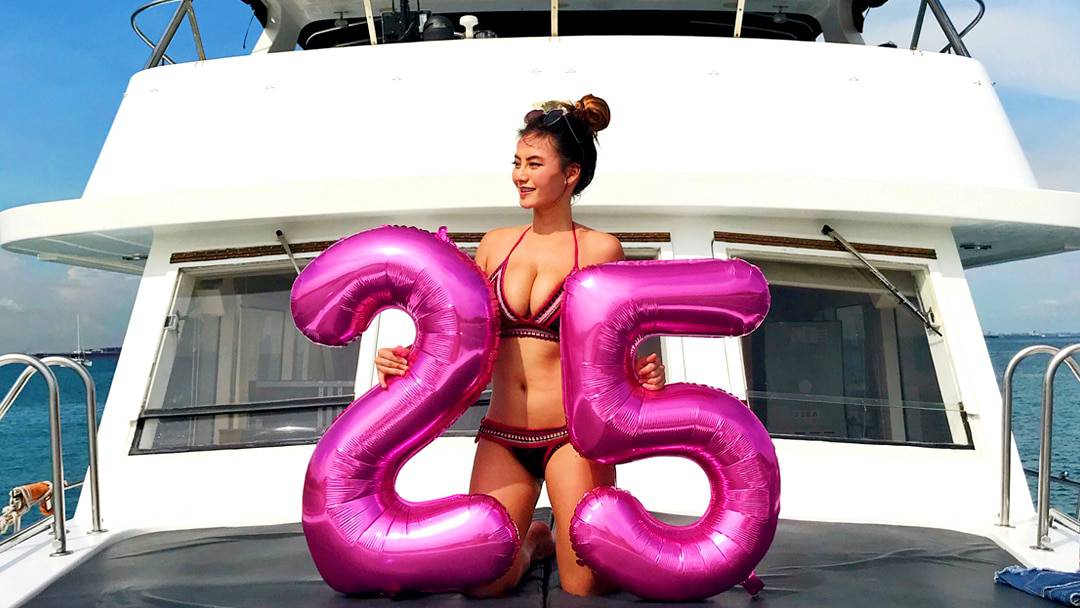 To the average person, being onboard a yacht isn't something that happens every day. Most likely if you're reading this, you're one of these people!
For years, yacht parties have been considered as one of the highest luxuries to society's wealthy.
Afterall, how many of us have ever been on a yacht?
Luckily for you, yacht parties are becoming more and more trendy for everyone with yacht rentals getting cheaper, so it's more likely that you'll find yourself partying the night away on a luxury boat!
The question is though, what do you do at yacht parties?
The Ocean is Yours
Pool parties are perfect for a hot sunny day.
Splashing around with your friends and family is a universally approved way to have fun and cool off at the same time, but why not take it up a notch and have your fun in the waves?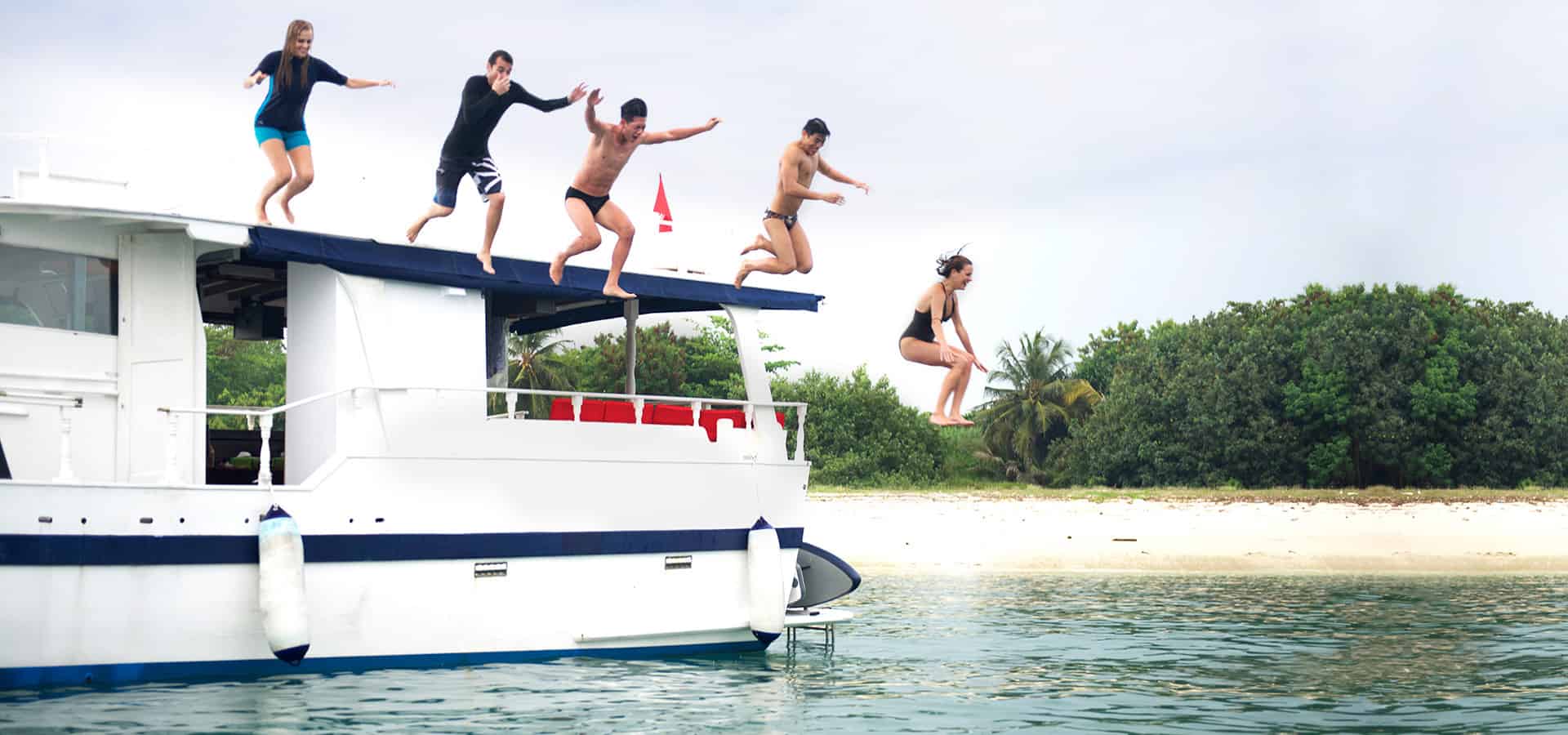 Nowadays, affordable luxury yacht packages include fun-time equipment like floats and kayaks, giving you the chance to play more for less! Try your hand at water ball games like water polo, or just throw caution to the wind and dive straight into the water (safely of course!) with cool moves you've seen on television!
Rent some floats and lounge on the ocean's waters, or dive into the deep with a bit of bouncy fun on a floating trampoline!
There's much more beyond what you see on the surface too.
Why not bring along or rent some scuba diving equipment and get yourself familiarised with the sea life beneath the waves? You're sure to be treated to a sight you've never seen before!
The ocean is your oyster, and you are here to dominate it!
For the less active people, B.O.B Marine offers fishing rod rentals! What's more relaxing than staring out at the beautiful sea horizon and peacefully waiting for fish to hook onto your line?
Not only is it meditative, it's also a great way to bond with friends and family over a quiet moment. (The bonus is being able to chow down on your catch, the satisfaction of getting your own food and sharing a meal with your loved ones!)
And, to ease your mind, most of B.O.B Marine's fleet comes equipped with a shower facility for your needs, so splash around to your hearts content without worry of feeling sticky afterwards!
All Hands on Deck
Just like in the movies, many luxury yachts are equipped with entertainment systems on board.
Try your hand at karaoke out at sea, for example!
The Golden Ocean is one good example, a gorgeous 47ft Jeanneau Prestige Yacht that has the love story of the ages behind it.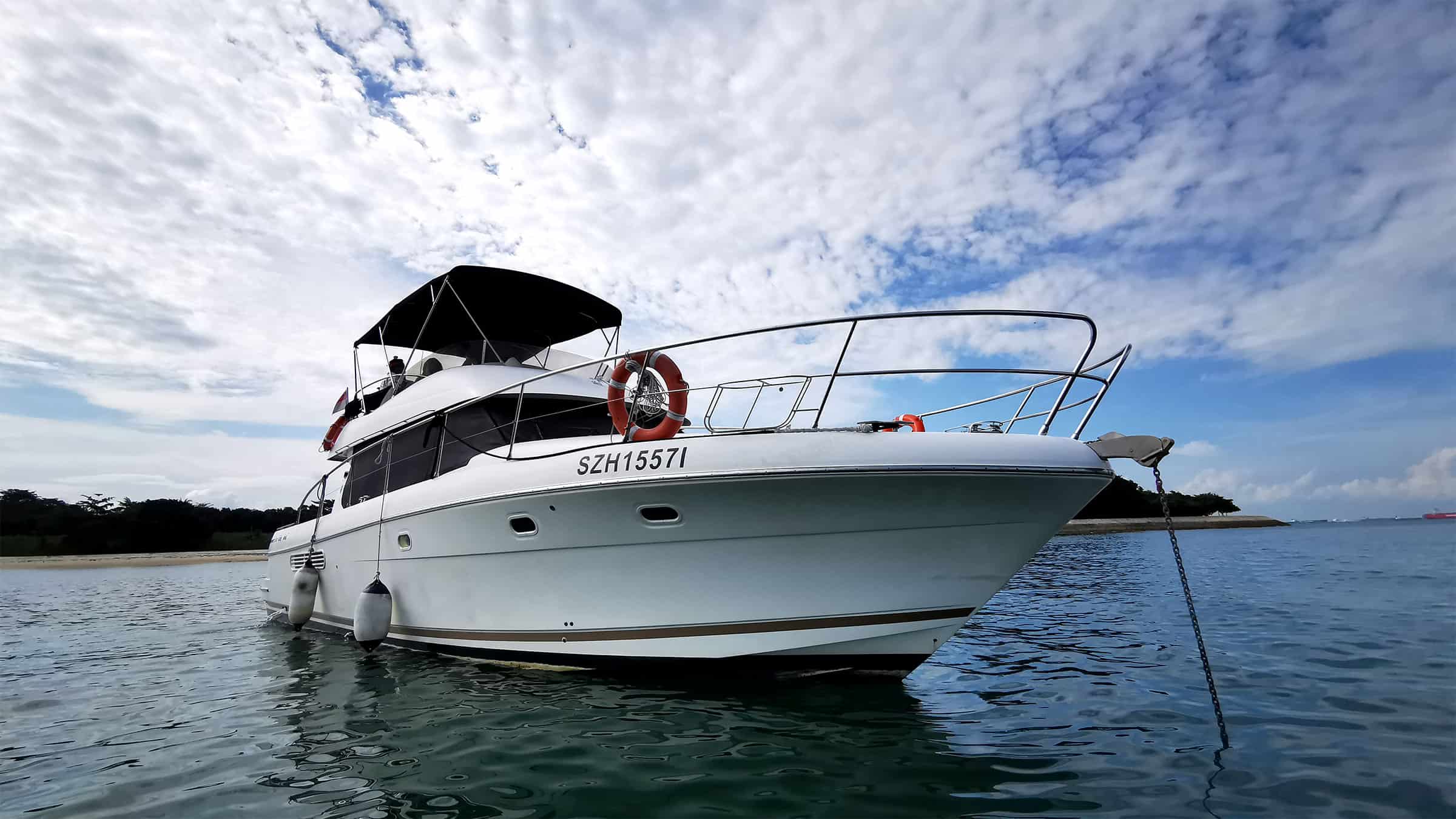 Give the in-house karaoke system a whirl and belt out your own rendition of My Heart Will Go On!
You probably won't be as good as Celine Dion, but you'll definitely be safe with an experience crew sailing with you, and the yacht will be safe and far away from any threat of an iceberg.
Click here to meet the Golden Ocean!
A big charm point of every luxury boat is how gorgeous these vessels look out at sea.
Ever try your hand at taking an #OOTD out on the deck of a yacht with the beautiful glittering sea waves surrounding you? It's time to whip out that brand new swim suit you've been saving for a special occasion, or flex the biceps you've been working on in the gym!
Your Instagram page will take off with a perfectly shot photo of you lounging under the sun on the sleek deck of a luxury yacht!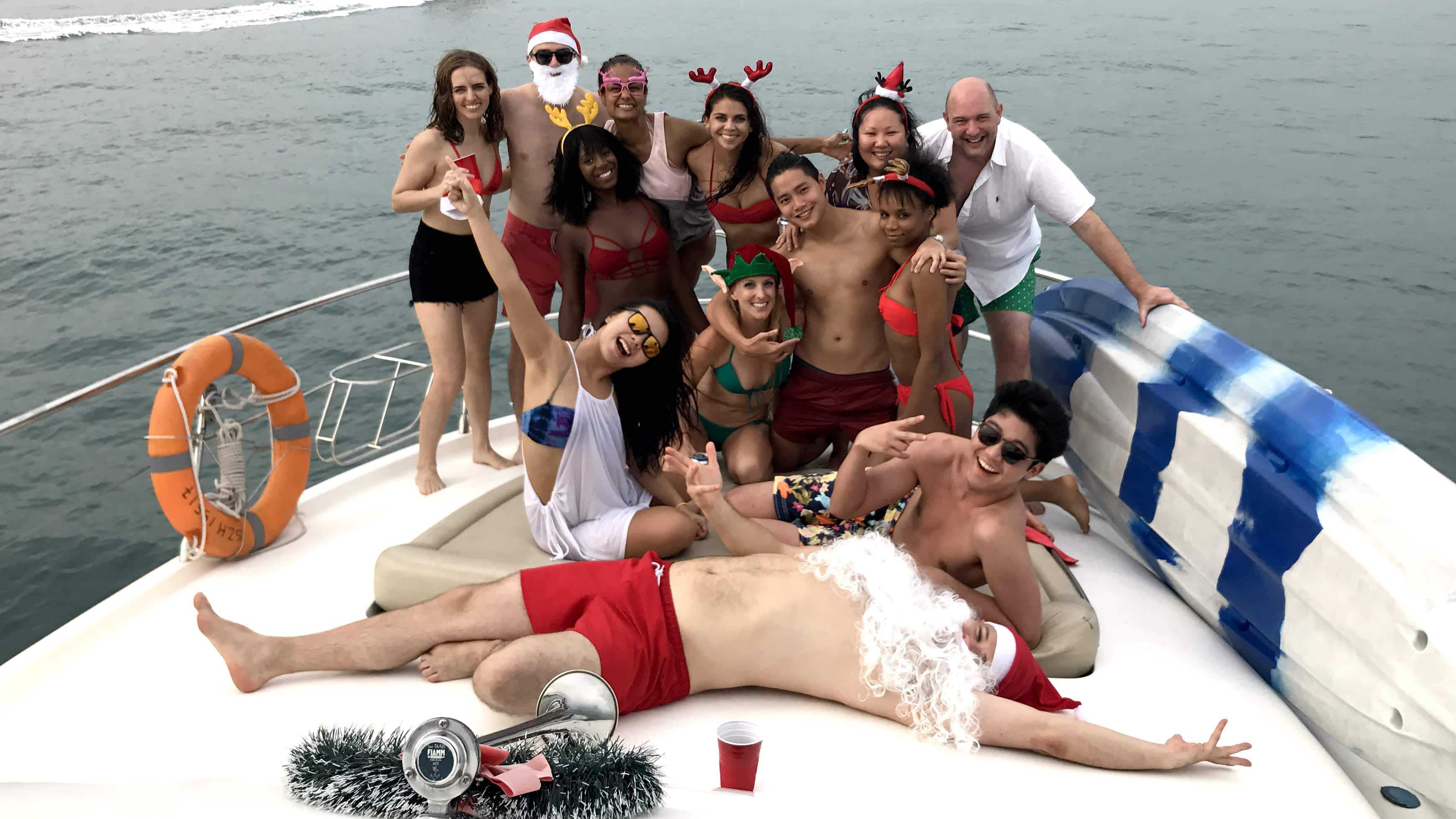 You can even show off the cabin of the boat and acting like a celebrity, munching on delicious food, surrounded by friends! No matter what your photographic genius desires to showcase on your social media pages, taking that selfie or wefie is an absolute must at every yacht party. Don't wait till the chance is gone and you regret!
And what's a summer day without a barbeque?
Yacht parties aren't complete unless you fire up the BBQ Pit and fill the air with the delicious scent of grilled meat! The satisfaction of having your favourite BBQ paired with ice cold drinks from the on-board fridge is sure to make your party a memorable one.
Bonding in Style With Your Mates
The most important thing for you to do at a yacht party is also the simplest—get out there and socialise! It's a rare chance for you to make memories with people onboard a yacht out at sea, so make sure you chat up some people while your vessel cruises smoothly along the water!
Why not do it over a delicious spread of food, with many menus to choose from with a large variety of dishes to pick from?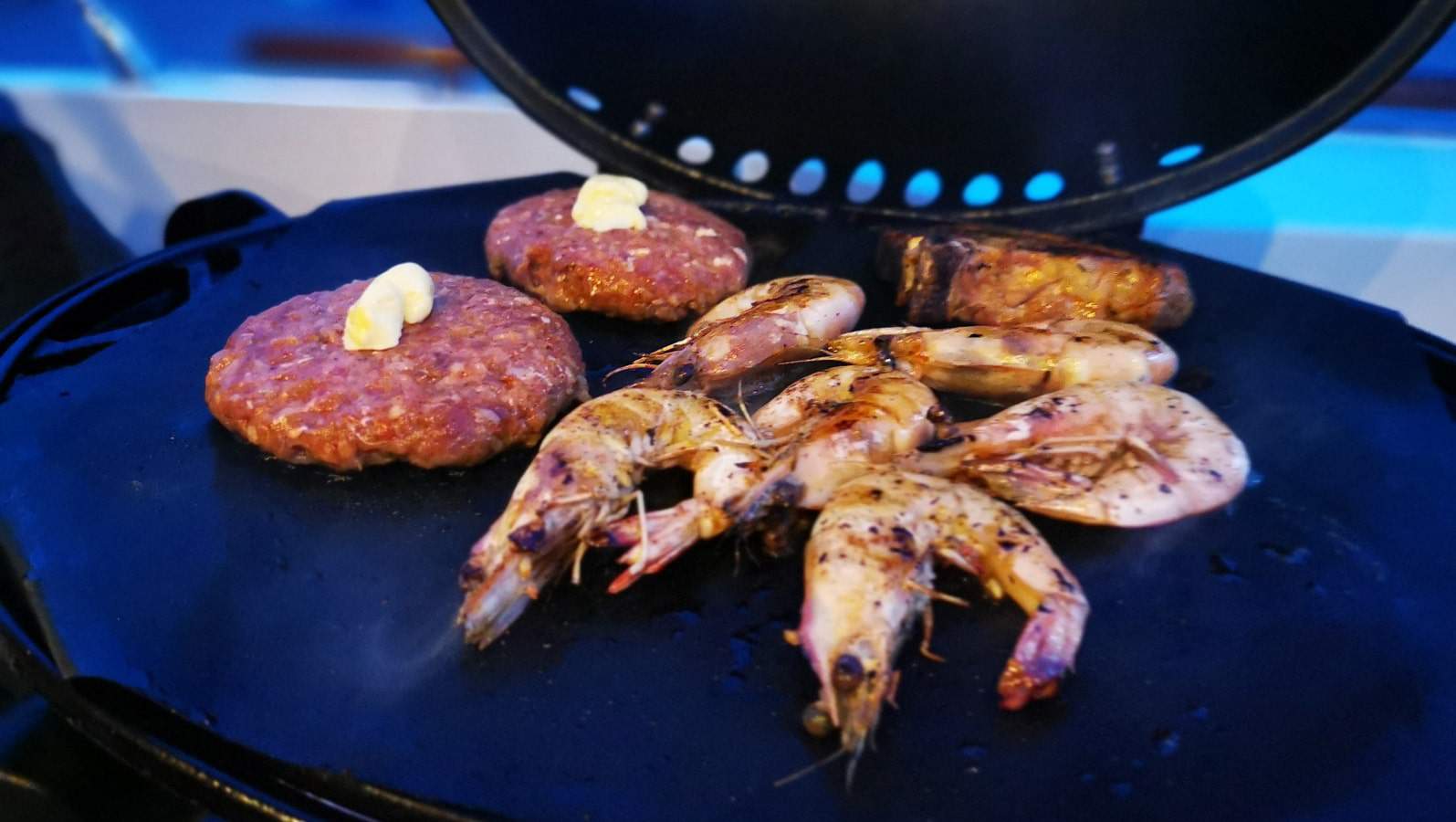 Or feel free to bring your own food onboard if your party is a potluck, or you just want something to munch on. Also, remember the BBQ we mentioned earlier, that's a must-do while you're out at sea. Food is definitely the most important part of any party, and you know what they say, the way to anybody's heart is through the stomach!
Everything we've mentioned up till now is best done with a couple of good friends or family, or even co-workers if you're throwing a company party! No matter what, you're sure to have a blast with these people around you.
At the end of it all, there's just so many things you can do at a yacht party, and whether you're throwing one or attending one, be sure to expect a fun experience that'll be the talk of the town for many weeks to come!
Want to give it a whirl?
Go and check out some of our yacht party attractive packages and customise your own experience now! From corporate yacht charter to a simple family yacht charter gathering, we've got something for everyone.