What is Southern Islands Singapore?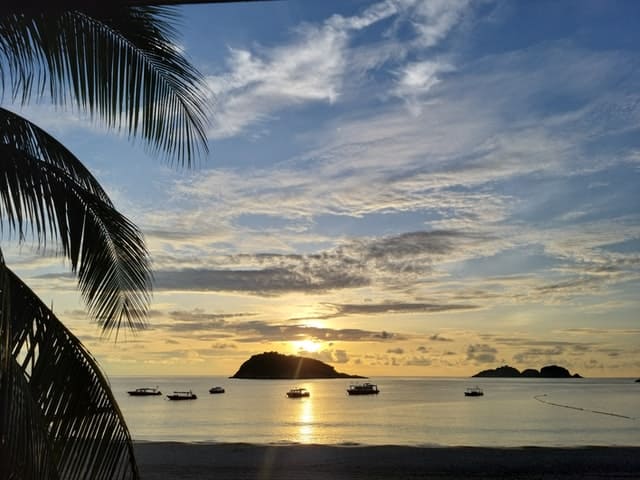 Have you ever heard of Singapore's southern islands? This series of tiny islands is located just south of Singapore's mainland. Kusu Island, home to a gorgeous temple and a popular destination for island hopping, is the most well-known and popular of these islands.
St John's Island, Lazarus Island, and John's Island are among the other significant islands. Sisters Island is a frequent stop for cruise ships, and many visitors love taking an island cruise around the many islands.
How to get to the different southern islands?
The best way to go to the Southern Islands is to take a ferry from Marina South Pier. There are two ways to reach the Marina South Pier.
Use the train to go to Marina South Pier station (NS28). Use Exit B to go to the Ferry Terminal.
Another way to travel to Marina South Pier is to take a direct bus. Bus number 400, to be exact.
So, if you wish to ride the bus directly to Marina South Pier, this is a cost-effective option to consider!
Ferry packages
The only two ferry providers that serve these islands are Singapore Island Cruise and Marina South Ferries.
The main distinction is that Island Cruise does not run on weekdays, whereas Marina South Ferries runs on weekdays, weekends, and public holidays.
Island cruise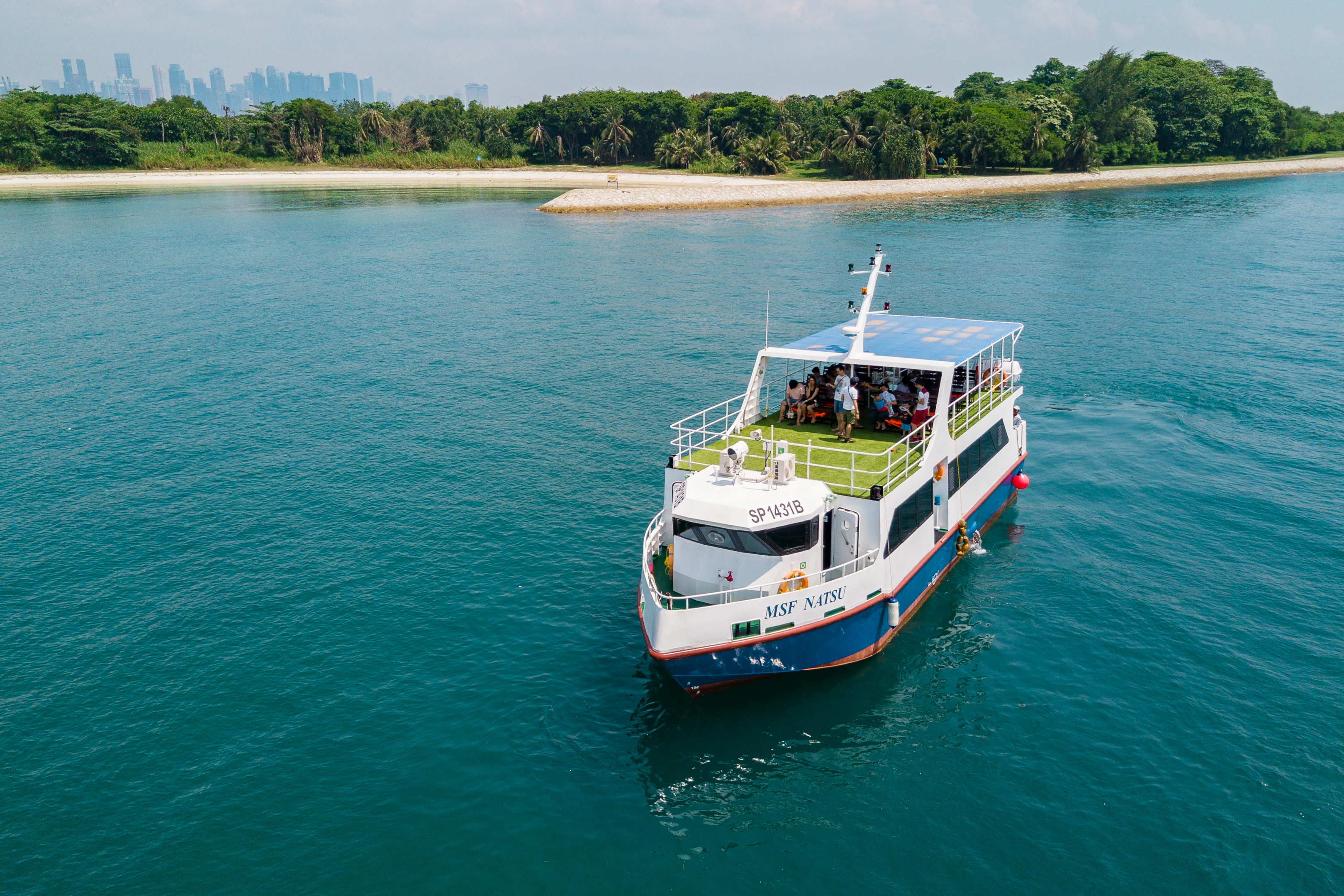 Marina South Pier > St John's Island > Kusu Island > Marina South Pier
Adult S$15
Child S$12 (Age 1 to 12)
Marina South Pier > St John's Island > Sisters' Island > St John's Island
Adult S$17
Child S$12 (Age 1 to 12)
Marina South Ferries
Adult S$15
Child S$12 (Age 1 to 12)
Private yachts
A private boat trip to the Southern Islands may also be arranged through cheap yacht rental Singapore. While chartering a private yacht is more expensive than using the public ferry, it does provide a more comprehensive package, including extra island stops. Licensed tour guides, refreshments, and insurance coverage may be provided. This is perfect for those looking for a more personalized experience and has some extra cash!
Yacht booking Singapore can help you hire a yacht.
The different islands in Southern Island Singapore and their history
1. Kusu island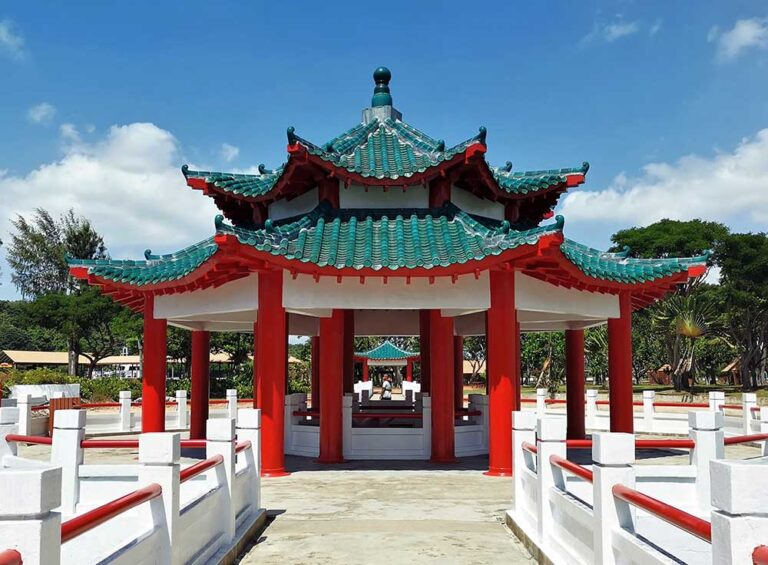 Kusu Island is one of Singapore's Southern Islands, located around 5.6 kilometres south of the main Island. In Chinese, Kusu means "Tortoise" or "Turtle," and the Island is also known in Malay as Peak Island or Pulau Tembakul.
This Island grew from two little outcrops on a reef to an 85,000-square-meter island leisure resort.
The Island's name came from myths told by Malays and Chinese in Singapore about a big tortoise that transformed into an island to save two stranded sailors, a Malay and a Chinese, on the Singapore seas. The tortoise's generosity moved the sailors to return to the Island to express their gratitude. They believe a Muslim kramat and a Taoist shrine were erected on the Island. Since then, many others have celebrated the custom of offering gratitude and praying throughout the eleventh lunar month, generally known as the "Kusu" season.
On Kusu Island, there are presently three Malay shrines known as "kramats" and a Chinese temple. The Tortoise Sanctuary, located nearby, is home to hundreds of tortoises.
2. St John's Island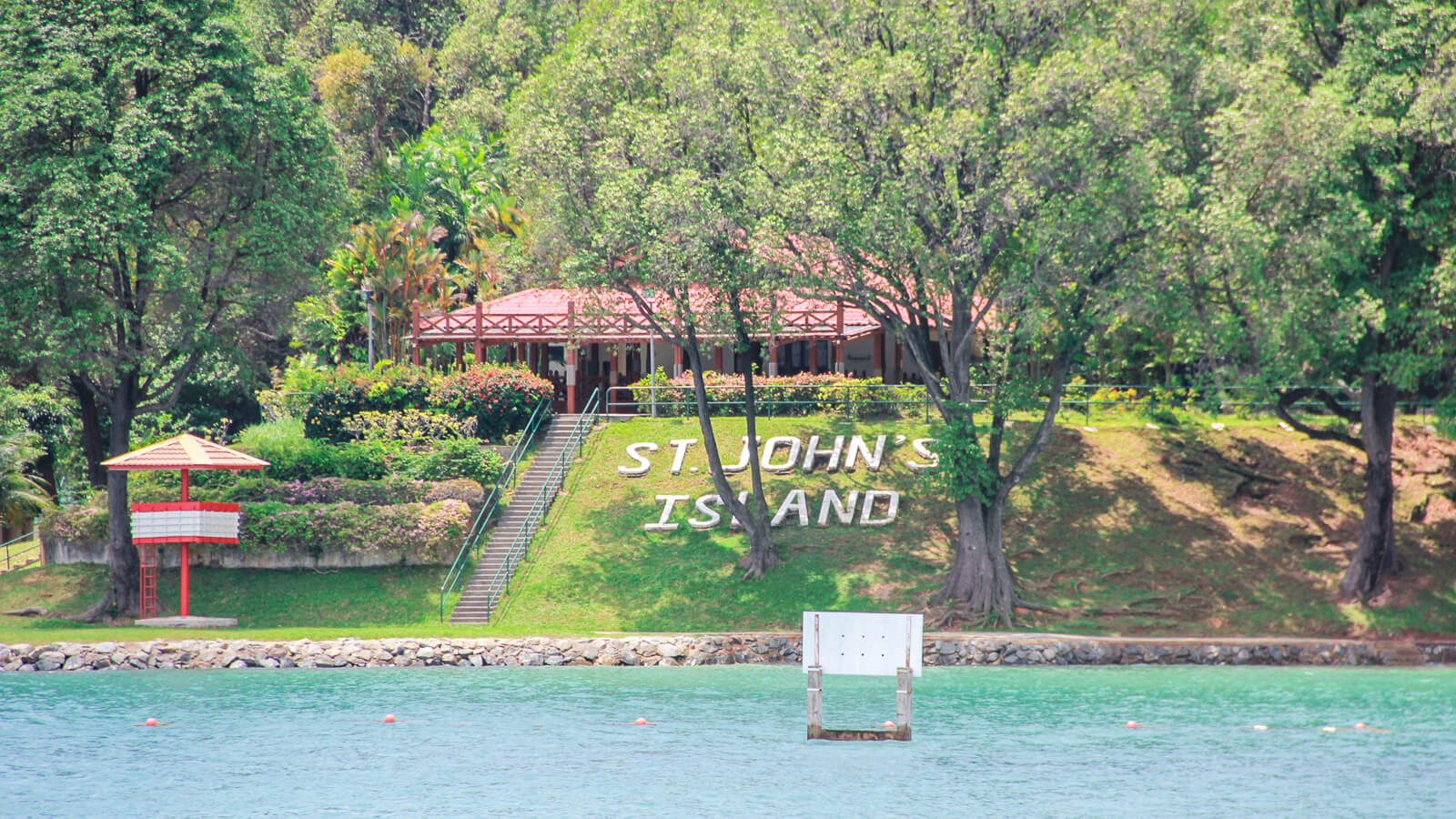 St. John's Island, formerly known as Pulau Sakijang Bendera, is one of Singapore's southern islands. It was once a quarantine facility for leprosy, along with several deadly diseases throughout its dark history.
St John's Island is now a popular vacation area for residents and tourists. The Island's rural ambience and non-commercialized surroundings appeal to those who want to get away from Singapore's concrete jungle for a half-day. On the Island, swimming on the beaches and enjoying a picnic with friends and family are necessary.
3. Lazarus Island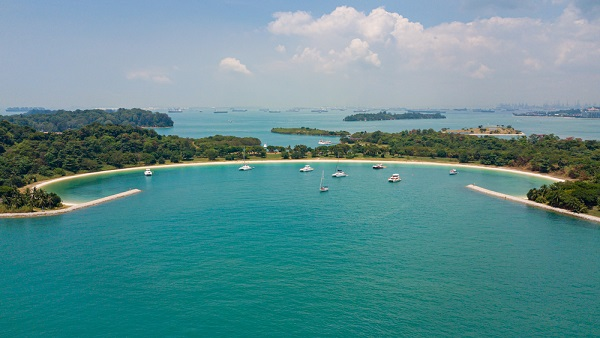 Lazarus Island, also known as Pulau Sekijang Pelepah, is a small island off the coast of Singapore connected to St John's Island by a causeway.
On Lazarus Island in the late 1800s, there were many prison confinement huts, but they were abandoned when a prisoner sentenced to life imprisonment on the Island escaped. A wildfire burned all of the confinement sheds in 1902, and another large fire came out in 1914, consuming all of the vegetation.
Thousands of travellers visit Lazarus Island daily to enjoy the clean, white, and sandy beach on the C-shaped lagoon.
4. Sisters Island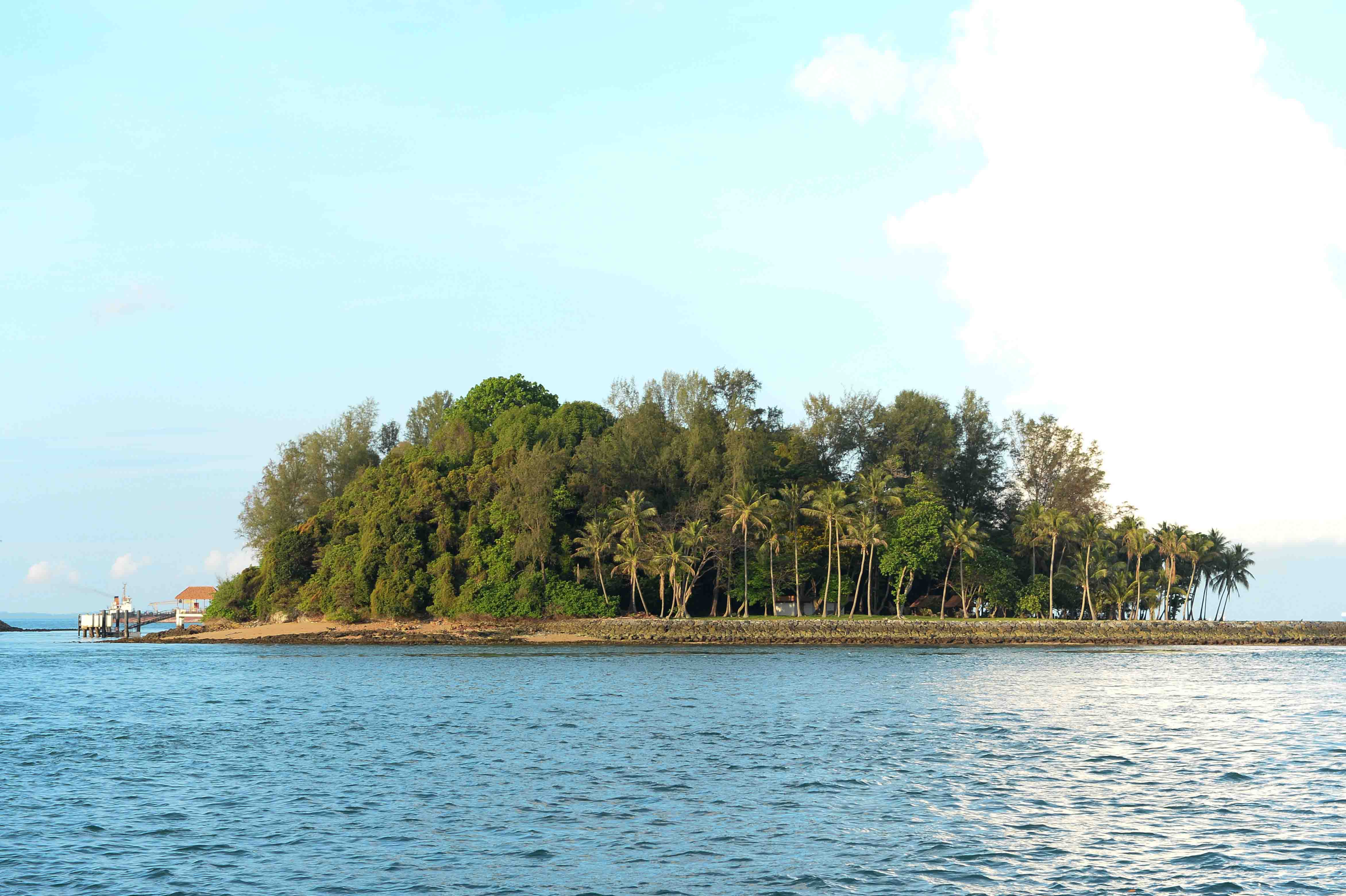 Sisters' Islands are two of Singapore's Southern Islands, off the coast of the Straits of Singapore, to the main island's south. Big Sister's Island, also known as Pulau Subar Laut in Malay, is around 39,000 square meters (9.6 acres) in size and faces the open sea.
Sisters' Island is now a Marine Park maintained by the Singapore National Parks Board. It has evolved into a hub for activities such as outreach, teaching, conservation, and research involving our local marine species.
If you're looking for a unique island getaway, then be sure to check out Singapore's southern islands! looking for a unique island getaway, then be sure to check out Singapore's southern islands!